Bringing burstable Ethernet bandwidth to Britain's businesses
Paul Heritage-Redpath, Head of Products, CityFibre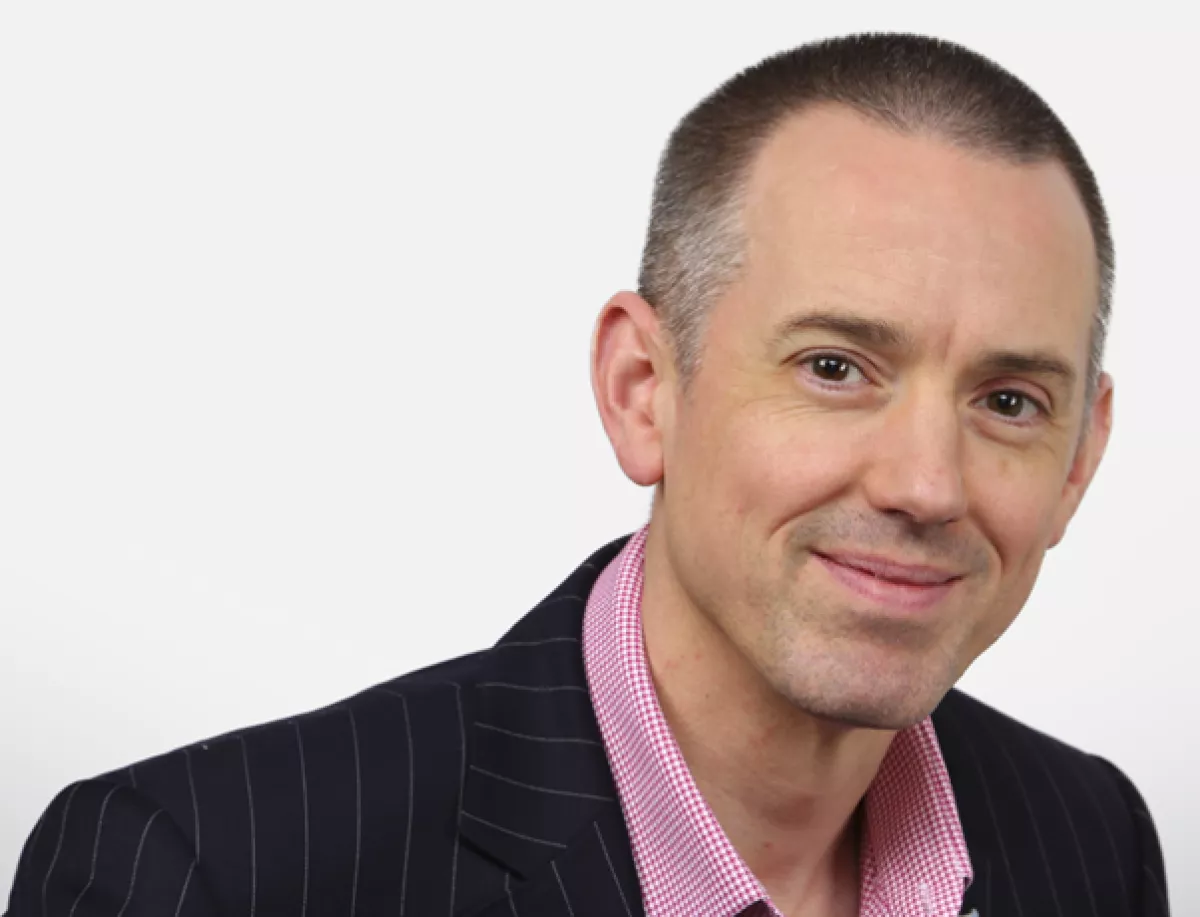 It wasn't a crystal ball that inspired the launch of the UK's first flexible bandwidth product just in time for some of the biggest business challenges faced in decades. We just listened.
Business owners have found themselves in a tricky position when it comes to finding connectivity that meets all their needs at the right price. Traditionally, the market has offered two extremes with not a lot in between. It's been the choice of an affordable broadband product that struggles at times of high demand, or an Ethernet product offering guaranteed higher bandwidth for a premium price. The lack of a quality option that sits bang in the middle is a problem that has persisted for years.
As if being between a rock and a hard place wasn't bad enough, no one predicted how difficult coming out of the pandemic, especially post-Brexit, would be for businesses. It started with the need to adapt to new hybrid working patterns and deal with materials and workforce supply issues. Since then, we've seen energy price hikes, national strikes, a cost-of-living crisis and sky-rocketing inflation. More than ever, smaller businesses cannot afford to pay for anything they don't need, and that includes excess bandwidth.
Businesses deserve better
We believe businesses deserve the choice of flexible Ethernet connectivity at a fair price and, even putting the current politico-economic challenges aside, they need it.
Post pandemic, many office-based businesses are encouraging and supporting their staff to blend remote and office working. This means the office may be silent on a Friday and bustling on a Monday. Why shouldn't connectivity adapt to that? Businesses don't want to pay for what they don't need, any more than a shopper wanting a single apple expects to be charged for ten.
There are media production companies who need to transfer large production files effortlessly at different times of the day without bringing their office colleagues and cloud applications to a standstill. Then there are stadiums, theatres, hotels and conference facilities. By the hour, such venues can flip from near-empty to being completely packed out for business events, big-stage productions and even live event streaming.
Bidding farewell to compromise
It's undeniable that both digital customer interaction, process automation and cloud computing benefit from fast, symmetrical bandwidth. And at times, lots of it. Achieving this shouldn't break the balance sheet though, but – thanks to the fundamental architecture of our network, the intelligence of our systems and a simple product called Ethernet Flex – it doesn't anymore.
Long before the pandemic turned our nation's life upside down, we developed and launched Ethernet Flex specifically to provide more bandwidth flexibility for businesses. We didn't have a magic crystal ball, we just listened to our partners. We knew it would be popular but we couldn't have predicted just how stratospheric that popularity would be. Demand for it now outstrips every other business connectivity option we offer.
Our partners had told us that their SME (small and medium-sized enterprise) customers were concerned that 100Mbps Ethernet was throttling their business success, but that 1Gbps services were beyond their reach financially. Armed with that, we set about developing a mid-range solution that offered 200Mbps committed symmetrical bandwidth as a minimum. Not only is that minimum typically far exceeded, but it also has the ability to burst to 1Gbps on demand. No need for the business to put in a request for additional capacity via a web portal either – just there when they need it with no usage restrictions. Simple, fair, effective and affordable.
Opening eyes to new possibilities
For years smaller businesses have lived in the land of no when it came to getting a connectivity product that really ticked their boxes. CityFibre is not only the first, but the only UK infrastructure provider offering a flexible bandwidth service like this. Ethernet Flex is possible because we've designed and built our infrastructure fresh for the data age. It's got the capacity to meet demand for decades to come and intelligent systems that can support a whole new breed of services – with Ethernet Flex being first off the blocks.
Flex is available as an easy upgrade to our entry level Ethernet 100 service with no additional connection fee (because the hard work has already been done). And while there is a small monthly price increase, it typically delivers far in excess of double the speed with ten times the performance when it's needed the most.
Flex is available in two flavours via our business service provider partners – either fully managed or wires only. And of course, it comes with enterprise-grade service and repair SLAs.
Looking ahead to a better-connected future
As CityFibre's network continues to expand to serve 8 million homes and 800 thousand businesses, Ethernet Flex is just one example of how we're setting new standards for digital infrastructure and services in the UK. We're committed to putting the needs of our partners and their customers first and using our better by design infrastructure and systems to provide new products and services that more elegantly serve the deeper needs of today's businesses.
We're always listening and we'll never stop innovating because we know that's how we can help unlock the potential of our nation's businesses and do our bit to make sure Britain bounces back.
CityFibre News
With network projects in over 60 cities and construction underway to reach up to 8 million homes