Yayzi Broadband to launch in Blackpool and Preston following CityFibre's £90m full fibre investment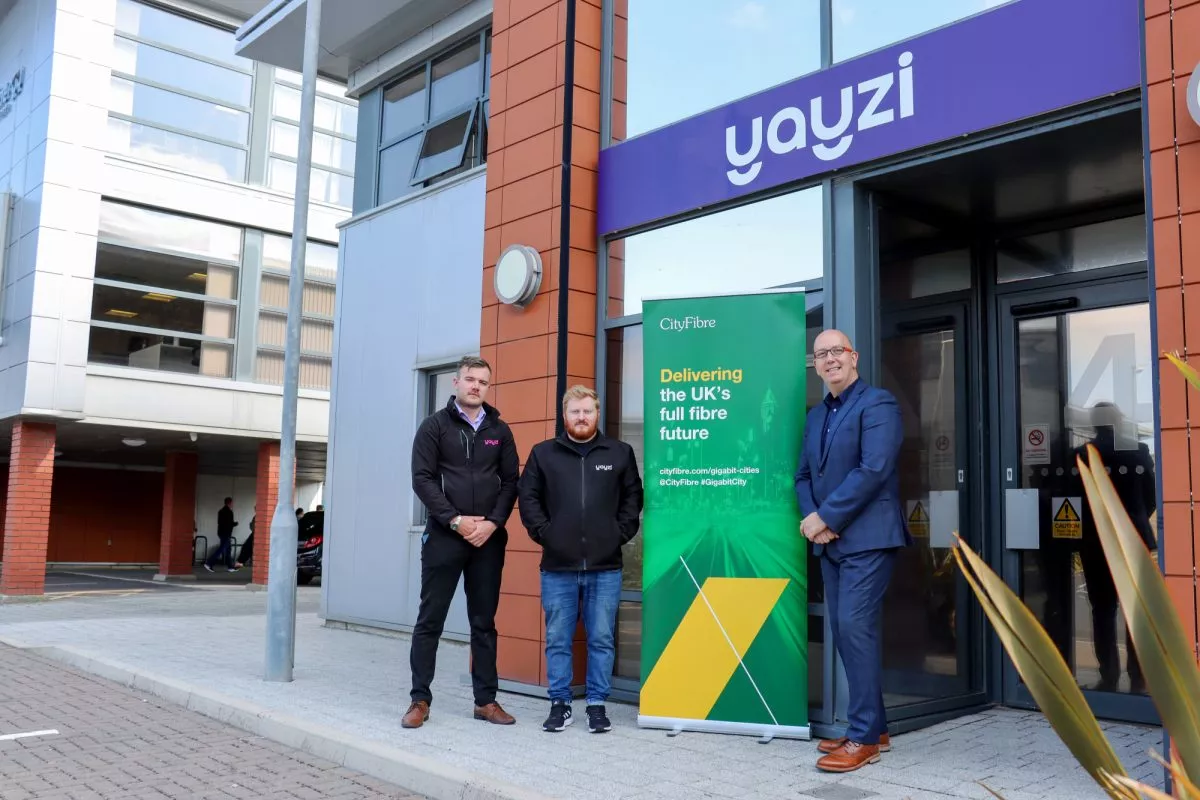 CityFibre, the UK's largest independent Full Fibre platform, and Yayzi have today announced an agreement that will bring reliable, Gigabit speed broadband services to homes and businesses in and around Blackpool and Preston.

CityFibre is currently engaged in an up to £4 billion Gigabit City Investment Programme and Yayzi will be the latest consumer internet service provider to join its rapidly expanding open access networks.

Blackpool and Preston are among the first locations set to enjoy access to Yayzi's competitively priced services (speeds range from 100Mbps to 1Gbps), with the first customers expected to go live in Preston in September 2021 and Blackpool in January 2022. It will be among the fastest broadband services available, providing customers with up to 1Gbps of bandwidth when both downloading and uploading. The service will transform customers' digital capabilities, providing sufficient bandwidth to unlock the full potential of every device in the home, whilst providing a solid platform for smart home applications of the future.

The service will be delivered over CityFibre's Full Fibre network, which is being deployed as part of a £90m private investment that will bring next-generation digital connectivity within reach of almost every home and business in Blackpool and Preston. CityFibre commenced construction of the network in Blackpool in April and Preston in May, with both networks planned for completion in 2024.

Speaking of the agreement, Steve Thorpe, City Manager at CityFibre, said: "We are thrilled to welcome Yayzi onto our network and greatly look forward to supporting their exciting Gigabit-speed home broadband service. Their ambition and quality services make them a perfect partner and we are excited about helping even more homes and businesses take advantage of the huge benefits that Full Fibre has to offer."

Liam Mulryan, CEO at Yayzi, added: "Access to quality broadband has never been so important, so we're really excited to be partnering with CityFibre to bring full fibre-enabled services to Blackpool, Fleetwood, Cleveleys, Bispham, Poulton-le-Fylde and Preston for the first time.

"This is about so much more than faster internet. This is about futureproof connectivity that can manage the data demands of today and tomorrow. A major factor here is bandwidth, and through Yayzi, local internet users will be able to enjoy the same speeds for upload and download, which means a better experience all round."

Residents interested in giving their home broadband a boost can find out more about the build in their area and register their interest at www.cityfibre.com/PR-Register or visit https://yayzi.co.uk/broadband/
CityFibre News
With network projects in over 60 cities and construction underway to reach up to 8 million homes