The data-paved road to friction-free service
Paul Lennox, Director Field Operations, CityFibre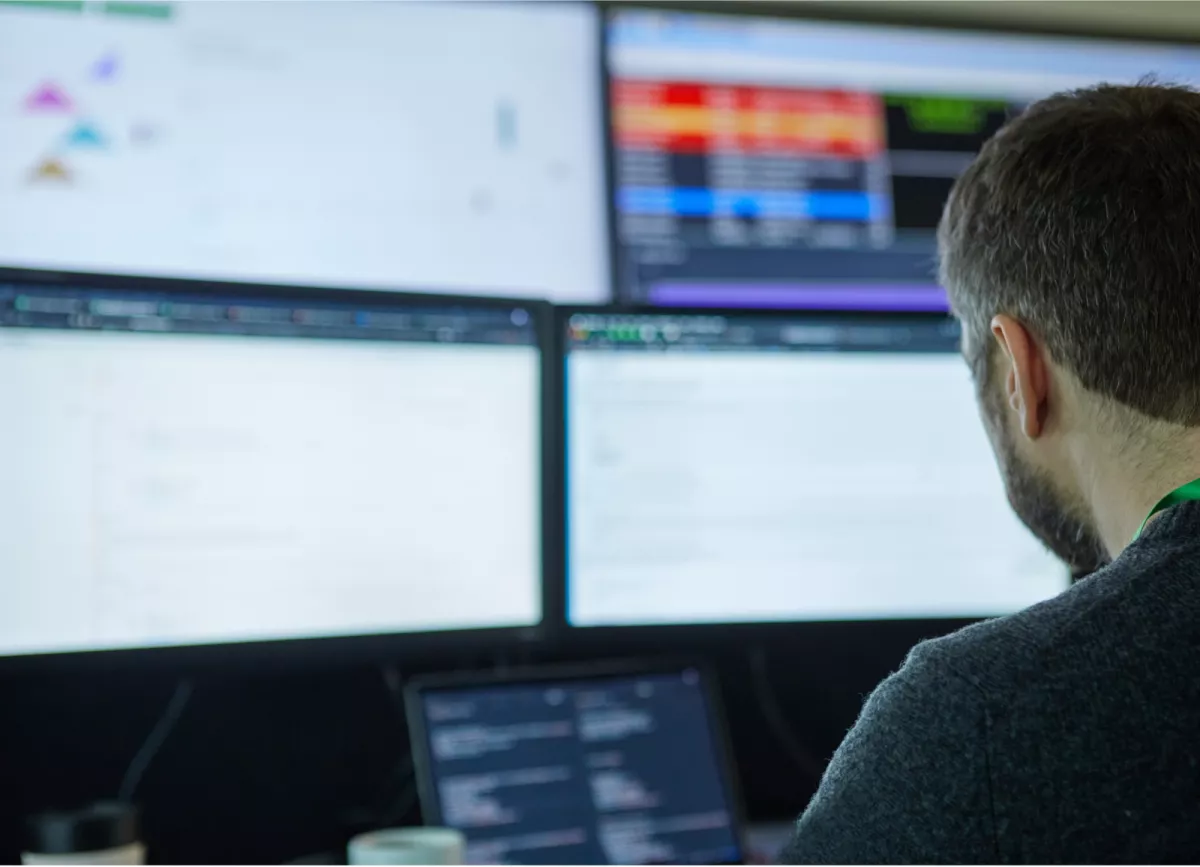 Data is often described as the golden thread that runs through the fabric of the IT telecommunications industries. But few places more so than at CityFibre, where accurate information on local geography, buildings, population and infrastructure is not only the lifeblood of our network plan and build processes but defines the service experience of every Full Fibre connection we provide.
With great strides already taken as part of our 'Better By Design' approach, we're on a journey to realise a goal that our industry has coveted for decades: a truly data-driven experience, where service delivery, repair and in-life changes are friction-free for the customers ultimately being served.
Accurate data from reliable sources is critical for both CityFibre's mission and our internet service provider (ISP) partners. It's needed to enable confident communication to residents and businesses, deliver against high quality on-time installation promises and meet business information needs, on demand.
Getting data right is a journey
It starts with a geographic information system (GIS) enabled planning process that automatically collects data from various sources. This includes population demographics, existing infrastructure and geospatial features such as bridges, railways and private roads – each of which can present an engineering challenge. Once the decision is made to build in an area, all this data and more helps CityFibre choose the ideal location for our Fibre Exchanges and plan our diversely-routed core infrastructure to ensure maximum reliability.
When it comes to planning the part of the network that serves fibre from poles and cabinets to individual premises, more localised datasets come into play. Different property types have different characteristics – each of which can impact the network topology needed to deliver our gigabit-speed Full Fibre connections. Blocks of flats and multi occupancy office blocks are different from detached houses for example. Here we must incorporate landlord permission data as well as information about the number of homes or offices within each premises. We also need to assess where the fibre entry points will need to be in order to deliver them efficiently.
It's what you do with data that counts
Once collected, making relevant data accessible to all those who need it is key. This includes network build partners, ISPs, local authorities and even end customers. Using fully cloud-based platforms, we can share this data easily, either directly or via application programming interfaces (APIs). APIs provide the optimum experience as they enable up-to-the-minute status information to be fed straight into partners' systems; providing details such as when the network is in planning, when build is complete and when each uniquely identified property becomes ready for service.
Rich, reliable data like this is essential for our ISP Partners to run successful marketing campaigns – enabling them to target their prospective customers more accurately and cost-effectively, show them the right options and provide installation dates with confidence. The data also supports end customers seeking direct information too. The goal is to ensure that as soon as we are building locally, a resident or business can check if the network will serve their premises and choose to register their interest.
Our post-order data flow and processes are also designed with smoothness in mind. Once a Fibre to the Premises (FTTP) order is placed, automated processes are triggered. Little or no human intervention is then required until the install itself takes place – typically in as little as five working days. Meanwhile, behind the scenes, regular, physical audits are double checking that everything's progressing as it should – providing ISPs with the data confidence needed to keep their customers in the loop.
The smartest systems never sleep
The benefits of automated data sharing stretch far beyond the install stage. Data plays a pivotal role in optimising network management and maintenance programmes too, minimising downtime and driving up quality of service for the lifetime of every customer contract.
Changes to network availability and capacity can happen for many reasons including network growth, customer movement and diversionary works. And even the most reliable network can suffer from equipment failure or network damage. This is where live monitoring and data transparency really counts. Our cloud-based systems and interfaces are constantly monitoring our FTTP network, enabling real time status and service performance information to be shared via online dashboards round the clock. The goal is to ensure ISPs are never left in the dark and their customers' services just work.
'Good enough' is never good enough!
Due to our modern built, resilient ring-based Full Fibre infrastructure, faults on our network are rare. With the view that even one fault is too many though, we continue to invest in ever-smarter systems and AI to improve and monitor the performance and availability of services running on our network.
Currently in development is an intelligent analytics platform that will use data to predict network failure – allowing for intervention before failure occurs and faults to be fixed before end customers notice.
In the future, we expect to be able to alert our supervisors to others' plans to dig near our infrastructure by integrating local authority data. This will allow people to be put on standby to deal with any issues in the shortest timeframe. We also believe integrating additional data sources such as Land Registry details and use of visualisation tools could enhance our ISP partners' ability to further differentiate their own products and services.
A ripple effect of benefits
There is no doubt that our world class network and service mission is fuelled by our data strategy, and we know there are still bridges to cross to get things exactly where we want them. Put simply though, if CityFibre knows something, we want our partners to know it too.
Within a network that's better because of the way it's designed, data is already helping us to put more fingers on pulses and further-improve our support and maintenance operations. The end game though is a truly transformative, friction-free customer experience that will prove to ISPs right across the UK that they can and should demand better – ultimately driving other network operators to step up, for the benefit of all.
Explore more about how CityFibre is building a network that's Better By Design.
CityFibre News
With network projects in over 60 cities and construction underway to reach up to 8 million homes