Report: UK dependence on copper could be costing the earth #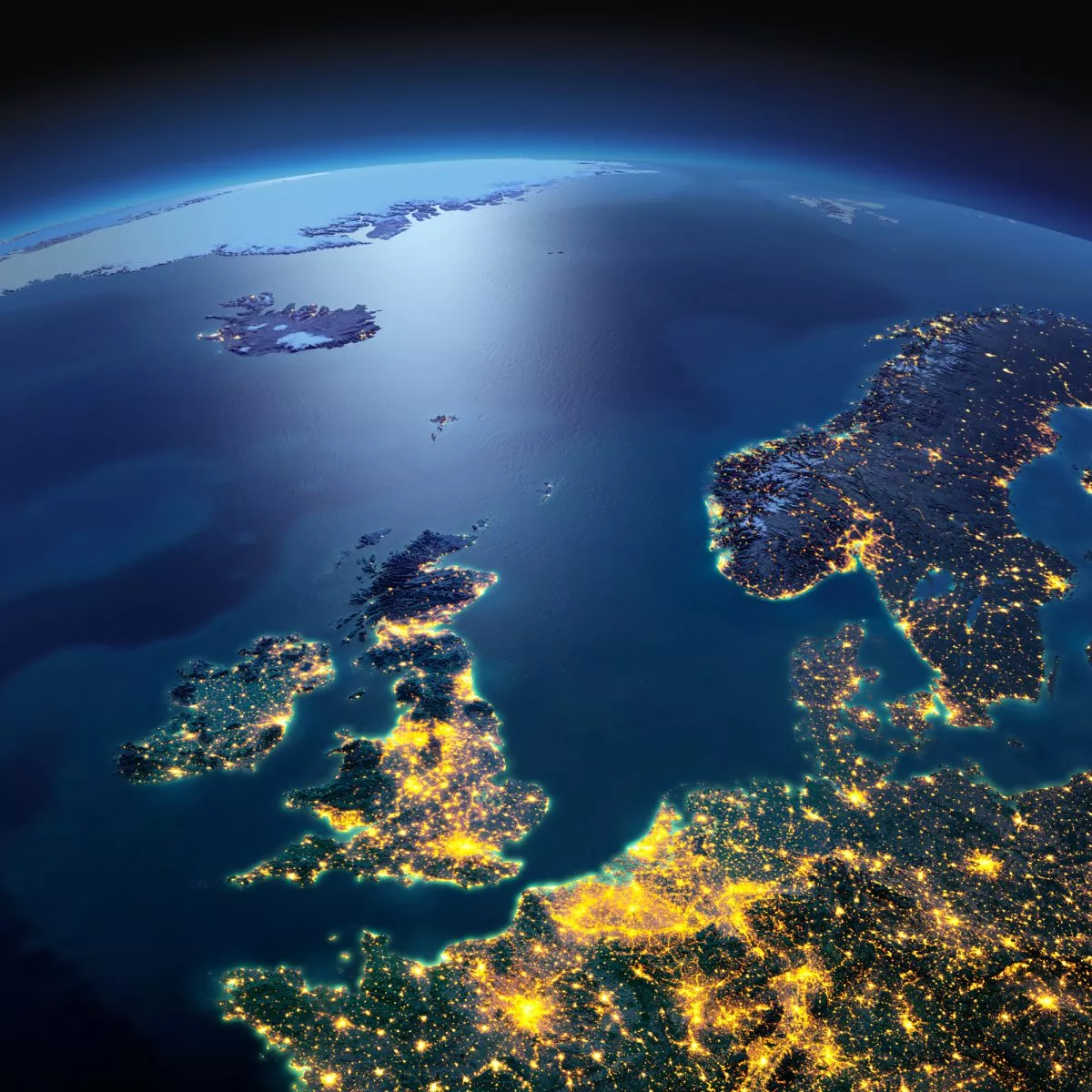 Study shows full-fibre infrastructure is key to achieving a low-carbon future
According to a new research report by independent sustainability consultants Carbon Smart, the UK's dependence on powered copper-based digital infrastructure is restricting its ability to reduce carbon emissions and reverse climate change.
The study, commissioned by CityFibre, has found that the growth and adoption of greener technological developments such as homeworking and tele-healthcare is being limited by our reliance on legacy copper-based infrastructure, which is becoming increasingly unable to cope with the volumes of data they generate.
Evidence shows that supporting the wider adoption and development of digital services in areas such as transportation, energy, computing, construction, building management, health and education could reduce carbon emissions globally by almost a fifth. However, the report argues that only full fibre infrastructure, with near-limitless capacity, is up to the job.
Copper, which still serves 97 per cent of premises across the UK, is also significantly more carbon intensive than fibre at all stages of its lifecycle, from its extraction, manufacture and installation, to its operation, maintenance and even decommissioning. Full fibre networks are much more energy-efficient, requiring no power to street cabinets, and their services are more reliable, requiring significantly less maintenance.
The findings have been welcomed by CityFibre, which operates full fibre infrastructure in 42 towns and cities and is rolling out Gigabit speed (1000Mbps) networks and services to at least one million homes and businesses by 2021 in partnership with Vodafone.
Greg Mesch, Founder and Chief Executive at CityFibre, explained: "Ensuring a greener future for us all, requires transformational change to the way we live and work. Technology is central to this change, with exciting and effective solutions being pioneered across the world as we speak. There is no doubt that the only digital infrastructure capable of underpinning this green revolution is full fibre. Its predecessor copper, falls at almost every hurdle."
Ben Murray, Managing Director at Carbon Smart, added: "The science behind climate change and the potential impacts it will have is settled. If we don't act, the consequences will be severe. We need to rapidly transition from old technologies and ways of working to more sustainable business practices, solutions and economies. As this study shows, full fibre infrastructure has a critical role to play – the environmental, social, economic and technological benefits are clear – and without it, our ability to build a sustainable future is in doubt."
ENDS
Issued on behalf of CityFibre by Weber Shandwick, PR Consultants for CityFibre. For more information or images, contact: Dyan Owen at dowen@webershandwick.com / 07738 086 818
Notes to Editors:
The full report is available here:
The UK's dependence on copper could be costing the earth - 22 April 2018
Carbon Smart is an independent sustainability consultancy that works across the environmental and social agenda with private and public-sector organisations globally. Working across four core areas, its mission is to "make sustainability work"; to find clear and practical sustainability strategies that contribute to a better world and to the bottom line for each of our clients. www.carbonsmart.co.uk
CityFibre is the UK's leading alternative provider of wholesale full-fibre network infrastructure. With dense duct and fibre footprints in over 40 cities throughout the UK, it provides a portfolio of active and dark fibre services to its customers which include service integrators, enterprise and consumer service providers, local authorities and mobile operators. CityFibre has begun a roll-out of Fibre-to-the-Premises in a strategic partnership with Vodafone, targeting 5 million homes and businesses by 2025. CityFibre is based in London, United Kingdom, and its shares trade on the AIM Market of the London Stock Exchange (AIM: CITY). www.cityfibre.com
Key Report Findings: Why Full Fibre Is Better For The Environment
Full fibre unlocks potential of data-hungry devices, applications and services that promise to reduce emissions:
The adoption of data-dependant ICT-enabled solutions has the potential to reduce global emissions by 16.5% per annum by 2020
Increased teleworking in the UK will be equivalent to taking 2.5 million cars off the road – but only if connectivity can support it
Over 300 million connectivity-enabled smart home devices will be shipped globally by 2020, with smart energy solutions already dependant on 53 million smart meters being fitted in the UK
Autonomous cars have the power to reduce congestion and emissions, but to do so, each car will generate 2 petabytes of data per year.
Replacing physical visits with connectivity dependent, data-intensive telemedicine appointments can achieve a 40- to 70-fold reduction in CO2
Switching to reliable, high-capacity shared data networks could reduce emissions of large UK companies by 50% and annual energy savings of £1.2 billion.
Fibre is faster and more environmentally friendly to install:
Optical fibres are only slightly thicker than a human hair - a fraction of the size and weight of copper wiring.
Given their smaller size, fibre can be deployed using alternative techniques such as 'micro-trenching', which is cheaper, quicker and more environmentally friendly.
Operating a fibre network requires less power and fewer truck rolls:
The copper within FTTC networks requires power to transmit the signal from the cabinet to the premises, even when not in use
The old copper network in the UK requires over 6,000 powered exchange buildings to prevent signal degradation. A nationwide fibre network would require less than 70 exchanges.
Fibre requires less general maintenance. Verizon reported a 60% reduction in truck rolls and savings of 40 – 60% on maintenance for its New York network.
Fibre can withstand a lot more abuse from extreme weather events. Fewer faults mean fewer engineers despatched to site.
Fibre is more secure. Metal theft costs the UK economy around £770 million per annum. Unlike copper, Fibre eliminates the risk of such theft and the need for premature replacement.
Overall, fibre has significantly lower full life cycle costs. A typical network will be environmentally positive in less than 15 years.
CityFibre News #
With network projects in over 60 cities and construction underway to reach up to 8 million homes