MORE THAN 5,000 BRACKNELL HOUSEHOLDS TO BENEFIT FROM BETTER BROADBAND THANKS TO WAYLEAVE AGREEMENT WITH CITYFIBRE #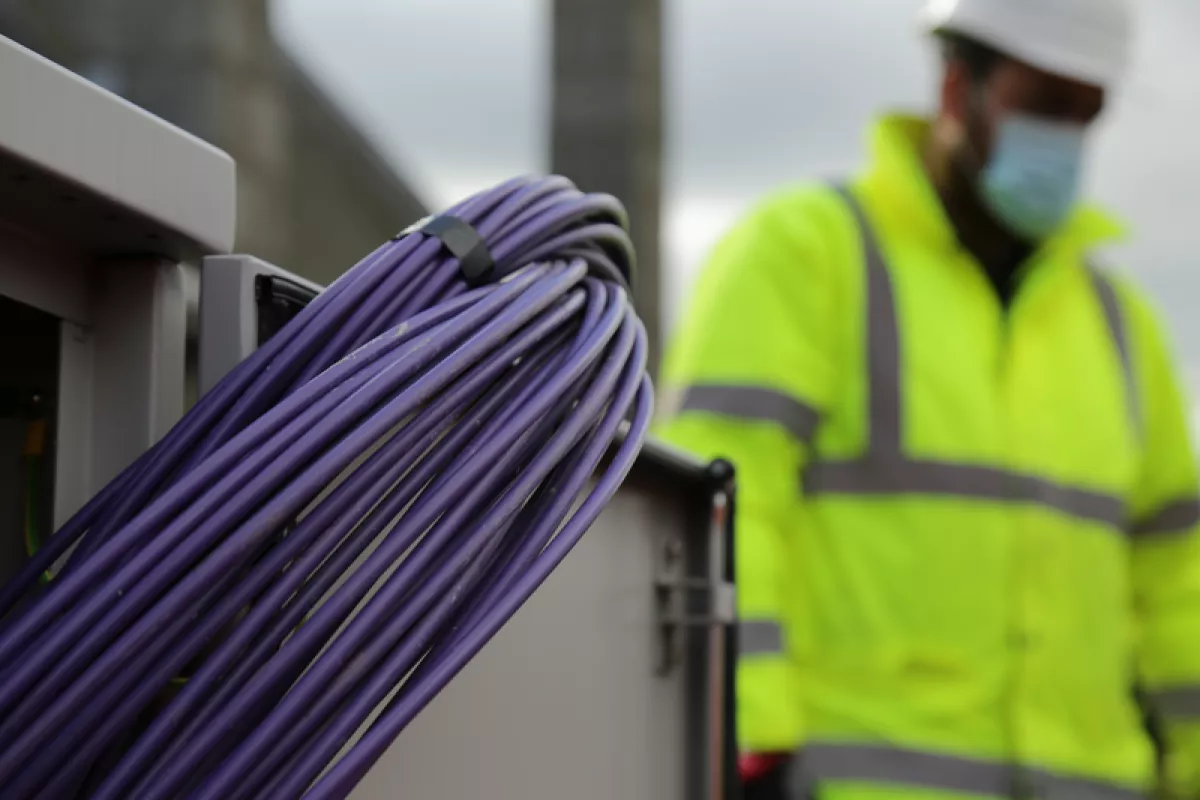 More than 5,000 households in Bracknell will now have the opportunity to experience the fastest and most reliable broadband available as CityFibre, the UK's largest independent full fibre platform, and Silva homes have signed a wayleave agreement providing permission for the required groundworks and installations to be completed.
CityFibre is investing £20m in Bracknell to roll out a full fibre network that uses 100% fibre optics to carry data at light speed all the way from the home to the point of connection. This gives users speeds of up to 1,000 Mbps for upload and download, near limitless bandwidth and reliable connectivity.
This next level in connectivity will allow tenants a seamless experience when accessing tenant portals and public service systems, in addition to setting up and managing utilities. With near-unlimited bandwidth, people will also be able to enjoy the latest smart home technology, stream entertainment across multiple devices and work from home more easily.
Sanjay Sudra, Head of Wayleaves at CityFibre, said: "Internet access is no longer a luxury – it's a must-have utility that touches so many aspects of our lives. For that reason, no one deserves to go without. This agreement will make a genuine difference to thousands of people living in social housing in Bracknell, giving them access to the best available connectivity."
Tim Hall, Lead Asset Partner (Planned Works) at Silva Homes, said: "Bracknell is currently undergoing a huge transformation of its digital infrastructure which will benefit residents for years to come. This arrangement will provide many of our customers' homes with the option of accessing high speed, full fibre broadband."
In Bracknell customers can connect to the new network and benefit from full fibre-enabled broadband from a choice of providers, including UK launch partner, Vodafone, on selected Vodafone Pro Broadband plans, plus TalkTalk, Giganet, Zen, IDnet, Trunk, Octaplus, Yayzi, Zybre and Andrews & Arnold. Other providers are expected to join the network soon.
Residents interested in giving their home broadband a boost can find out more about the build and register their interest at www.cityfibre.com/PR
CityFibre News #
With network projects in over 60 cities and construction underway to reach up to 8 million homes