Leeds' digital transformation moves into Morley #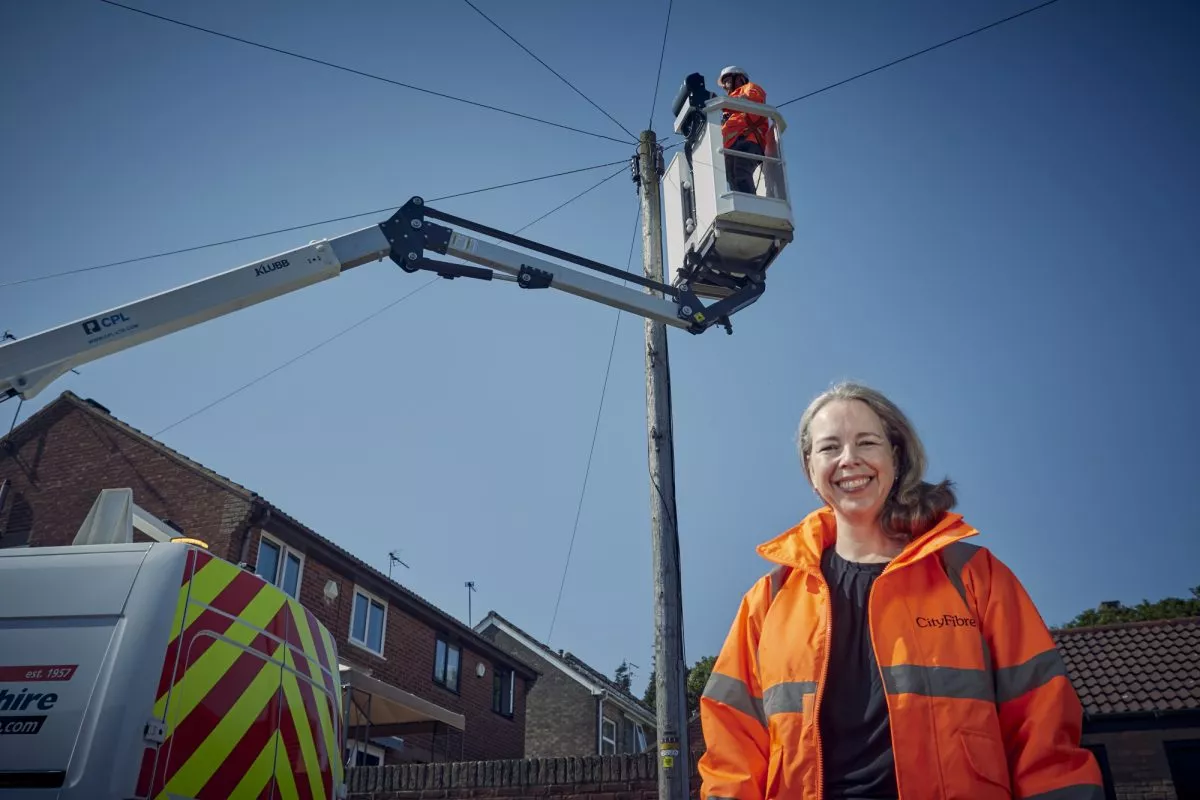 Leeds' full fibre transformation is being delivered at pace as CityFibre moves into new areas in the south of the city and continues its progress in West Leeds.

CityFibre's £120m project to revolutionise Leeds' digital infrastructure has reached a new milestone with the commencement of work in Morley. This adds to CityFibre's growing presence in South Leeds where construction is well underway in Beeston, Hunslet, Belle Isle and Middleton.
Full fibre broadband is currently only available to around 12 per cent of UK premises and is regarded as the best in connectivity for its speed, near unlimited bandwidth and reliability. This goes far beyond simply helping households access the latest entertainment at lightning speed and stream from multiple devices with ease. The benefits are much deeper, from enabling smart home technology, giving people the ability to work from home seamlessly and laying the foundations for smart city initiatives.
In West Leeds, Farsley, Hough End and Bramley are the latest towns to be constructed, in addition to a live site in Stanningley. In the heart of the city, CityFibre has also laid network foundations along the Headrow, working collaboratively with Leeds City Council and Sisk, to allow for future infrastructure work to take place.
Leeds is among the first locations in the UK to benefit from CityFibre's Gigabit City investment programme, which is set to invest up to £4bn nationally to bring gigabit capable full fibre infrastructure to up to eight million homes across the UK and provide a future-proof platform for digital growth. Vodafone will use CityFibre's network to bring Vodafone Gigafast Broadband services to the city, with services now live for the first connected residents across South and West Leeds.
O'Connor Utilities Ltd is delivering the construction programme on CityFibre's behalf with a workforce that has been recruited locally. All contractors are currently being urged to follow the social distancing protocols as outlined by Public Health England to ensure the build partners' safety.
Kim Johnston, CityFibre's City Manager for Leeds, said: "During this crisis we have learned just how critical reliable internet connectivity is to our lives. In a short time we have adapted to home working, home learning and maintaining contact with our friends and family from remote locations using connected devices. And, as we look forward, it's clear that digital infrastructure will play a key role in driving recovery.
"This is why we are driving forward with our roll-out plan. Since work began in Leeds in June last year, we have seen great progress in our mission to bring reliable, high capacity, gigabit-capable broadband within reach of nearly every home and business in Leeds.
"So, as we move into new areas of the city, we will continue to work closely with our local authority partners and do all that we possibly can to deliver a swift roll out, manage disruption and minimise the time we spend in each location."
The roll-out will support Leeds as it continues its evolution into a renowned digital hub. Research from economic consultancy Regeneris predicts that, over 15 years, access to full fibre could add up to £255m to the value of local homes, while Smart City initiatives could add as much as £213m locally. It could also unlock £192m in business productivity and innovation, while a further £92m in growth could be driven from new business start-ups, with enhanced connectivity making it easier and less expensive to set up base and run efficiently.
For more information about the build and to register for updates on progress in your area, visit: https://www.cityfibre.com/your-street/
To register your interest for Vodafone Gigafast Broadband visit: www.vodafone.co.uk/gigafast/register
CityFibre News #
With network projects in over 60 cities and construction underway to reach up to 8 million homes