Glasgow to get Full Fibre boost as CityFibre begins work on city-wide roll out #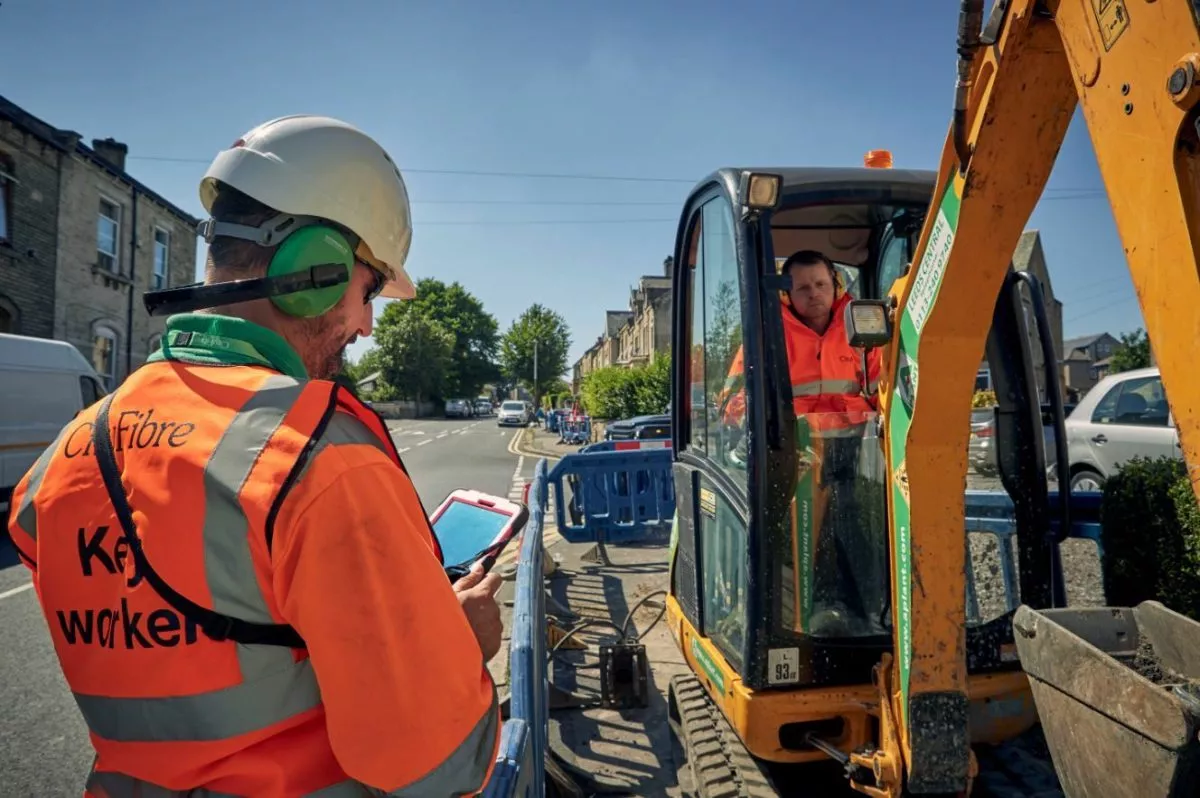 Glasgow's bold ambition to be one of the world's best-connected cities has moved a step closer with work now underway to bring Full Fibre to homes and businesses across the city. This makes the project one of Europe's largest city-wide Full Fibre rollouts.

The rollout, which has already begun in several sites south of the river Clyde, will build on the extensive Full Fibre infrastructure CityFibre has already deployed in the city. CityFibre has worked closely with Glasgow City Council since 2016, supporting the forward-thinking local authority in its mission to make Glasgow a truly 'Smart City', enabled by a Full Fibre digital infrastructure platform.

More than 1,200 of Glasgow City Council's public sector sites, including hospitals, schools and council buildings, have already been connected to the Full Fibre network. This has provided them with access to ultra-fast, future-proof, and extremely reliable digital connectivity, enabling the efficient and cost-effective delivery of services to its citizens.

The network has also served sectors of the business community since 2017, with hundreds of innovative companies already taking advantage of the world-class connectivity. In addition, more than 220 mobile masts are being connected to the Full Fibre network, supporting the deployment of 5G across the city.

Blantyre-based construction partner PMK Ltd has been chosen to lay the 1300km Full Fibre network in the south of the city and will use a range of modern network construction methods. CityFibre and PMK will work in close partnership with Glasgow City Council and local communities to deliver a fast rollout with minimal disruption.

CityFibre will be working across several locations in the city at one time, including the west where CityFibre is deploying from Cardonald to Govan, and in the south east of the city centre where work is starting in the Eglinton Toll and Gorbals areas before moving to Oatlands and Langside and continuing to Rutherglen and Cambuslang in South Lanarkshire. East Renfrewshire is also part of the longer-term build plan.

Build is scheduled to begin in the north of the city in later this year and the full city-wide deployment is expected to be substantially completed by 2025, A separate build programme to bring Full Fibre to sites across Renfrewshire has also been underway since summer last year.

Construction teams will typically only be outside each home for two to three days and CityFibre will notify residents ahead of any work starting. The first homes will be ready for connection to CityFibre's Full Fibre network later this year.

The network is not yet live, but once activated, services will be available from an increasing range of broadband providers. Across the UK, CityFibre is already working with launch partner Vodafone to deliver next generation broadband services, with TalkTalk and other providers expected to join the network in the future.

David Cannon, CityFibre's City Manager for Glasgow, said: "Glasgow has always been a city of ambition and the scale of our build matches that. This is a huge project and one that signals the start of an exciting new chapter for the city. The network, once built, will serve its connectivity needs for decades to come and will power future economic growth which will be particularly important in the recovery from the pandemic. We're thrilled to get started in the city and cannot wait to connect the first homes and businesses to Full Fibre."

Councillor Angus Millar, Chair of the Digital Glasgow Board, said: "This latest stage in investment by CityFibre in Glasgow's digital infrastructure will make a real and noticeable difference in our home and working lives. Working with our partners, we have already seen the worth of this infrastructure – particularly during recent lockdowns – and continued investment in digital connectivity will bring great benefits and advantages to the city's people, businesses and organisations."

To register your interest in receiving a high-speed broadband service, go to www.cityfibre/residential.com
CityFibre News #
With network projects in over 60 cities and construction underway to reach up to 8 million homes