Future broadband boost for thousands of Thames Valley homes as new Full Fibre network goes live #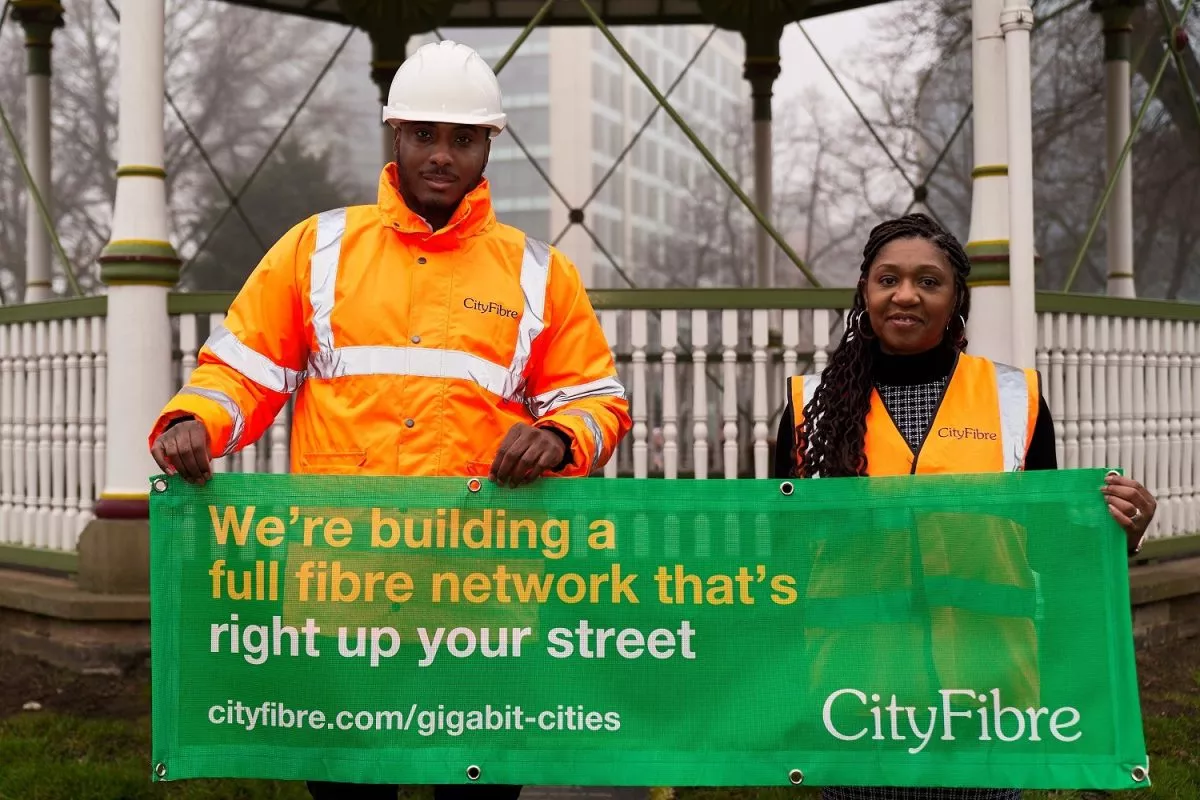 Internet users across the Thames Valley are set for a New Year boost now that they can access the fastest, most reliable and highest capacity broadband in the UK.
CityFibre has completed its full fibre network in some parts of Slough and Reading, meaning thousands of residents can now order services from a range of national internet service providers such as Vodafone, TalkTalk, IDNet, Zen Internet and local internet service providers including Giganet and PureFibre.
This marks a major milestone in CityFibre's multi-million pound projects across the region, which aims to futureproof Slough, Reading, Bracknell and Maidenhead's economic growth by supporting the growing data consumption of residents and businesses.
Specific areas where services are now live include Britwell and Wexham in Slough, Tilehurst and Norcot in Reading. Our projects in Bracknell and Maidenhead are also progressing at pace with live service not far behind in Jennett's Park and North Town, respectively. Once the entire build has been completed, almost every home and business in all four towns will have access to future proof full fibre broadband.
Full fibre is currently available to less than 30 per cent of UK premises, making residents of the Thames Valley some of the first in the country to benefit from the best available digital communications technology in their homes.
Speaking of this latest milestone, Stacey King, CityFibre's City Manager for the Thames Valley said: "We're really pleased to be offering communities across Slough, Reading, Bracknell and Maidenhead all the benefits full fibre connectivity has to offer. We'd like to thank the residents in the area who have been extremely patient with us as we have built our infrastructure.
"We now look forward to expanding our horizons and offering more people in the region the opportunity to connect to our network, unlocking unbeatable homeworking, home learning and digital entertainment experiences."
Unlike many of the copper-based 'fibre broadband' services available today, full fibre networks use 100% fibre optic cables to carry data at light speed all the way from the home to the point of connection. This gives users consistently faster speeds for upload and download (up to 1,000 Mbps), near limitless bandwidth meaning everyone at home can work, study, stream or game simultaneously, and connectivity users can depend on.
A full fibre connection also goes far beyond simply enabling access to the latest entertainment at lightning speed. As an essential digital utility, full fibre boosts households and businesses alike, with experts saying it will drive a range of economic benefits, such as making us more productive and innovative.
Where CityFibre builds its full fibre networks, ISPs (internet service providers) 'light them up' with some of the fastest and best value broadband packages available.
In the Thames Valley, residents currently have the choice of signing up for full fibre services through Vodafone, TalkTalk, Zen Internet and IDNET or via a number of local ISP carriers which include PureFibre and Giganet, with more expected to join the network soon.
CityFibre is aiming for the build to be substantially completed in the Thames Valley by 2024.
Residents interested in taking a service can easily find out which providers are available to them by checking their postcode at cityfibre.com/homes
CityFibre News #
With network projects in over 60 cities and construction underway to reach up to 8 million homes