CityFibre's Inverness Full Fibre network could now cover the length of Loch Ness ten times #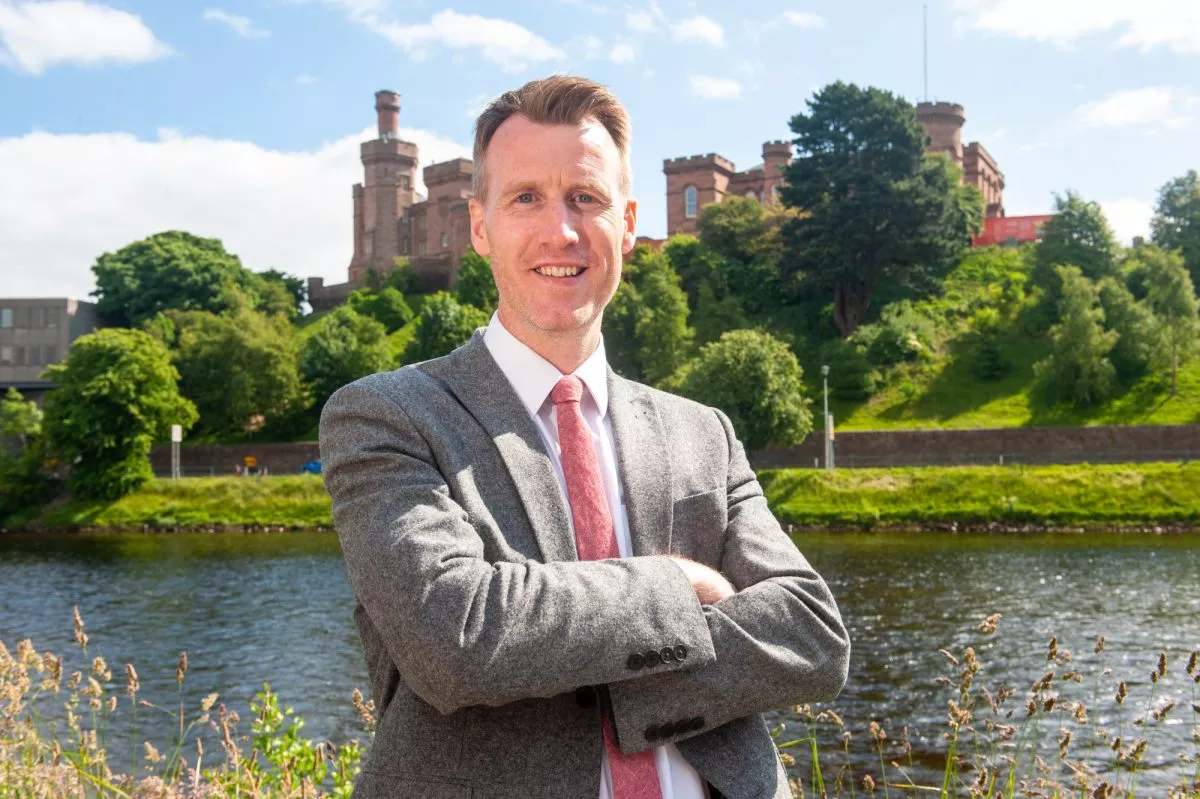 CityFibre, the UK's largest independent Full Fibre platform, has now laid a staggering 360km of Full Fibre internet beneath the streets of Inverness as part of its £24.5m investment to future-proof the city's digital connectivity.
This landmark achievement means there is enough Full Fibre cabling connecting the city's homes to travel the length of Loch Ness ten times. World famous as the home of the Loch Ness Monster, Loch Ness is 36km long and, by volume, is the largest body of freshwater in Britain, containing more water than all the lakes of England and Wales combined.
Allan McEwan, CityFibre's Area Manager for Inverness, said: "Loch Ness is world-famous, with people flocking to its shores every year to see if they can catch a glimpse of Nessie. The fact that we have now laid enough fibre in near-by Inverness to stretch the length of the loch ten times over really shows how much progress we have made with our project so far.
"With work ongoing across the city and many thousands of homes able to access our network, Inverness now boasts some of the best digital infrastructure in the country. As a team, we're really proud of the speed of deployment and we are excited for residents to have the opportunity to connect to the fastest and most reliable broadband services available."
Inverness is one of a growing number of locations in the UK to benefit from CityFibre's nationwide Full Fibre rollout, which will bring new and improved broadband infrastructure within reach of up to eight million UK homes and businesses. Recent data published by Hatch outlined the projected economic impact of CityFibre's Full Fibre rollout, with a productivity and innovation benefit totalling £100m in Inverness alone. It also reported an expected £46m increase in the value of local homes as a result of the project, thanks to the availability of vastly improved internet speed and reliability.   
CityFibre's build partner GCU Utilities Ltd is working in various locations across the city with work currently ongoing in areas including Leachkin, Merkinch, Scorguie and South Kessock. Work has already been completed across most of Inverness in areas including Ballifeary, Balloch, Balnafettack, Clachnaharry, Culloden, Cradlehall, Culcabock, Culduthel, Dalneigh, Drakies, Drummond, Hilton, Inshes, Kinmylies, Lochardil, Millburn, Milton of Leys, Muirtown, Raigmore, Resaurie, Slackbuie, Smithton and Westhill.
As work is completed in each neighbourhood, CityFibre designates the homes 'ready for service', which means residents can choose to connect to Full Fibre-enabled broadband services when they go live in their area. In Inverness, residents are able to access a range of options, with download and upload speeds of up to 900Mbps, from service providers BrawBand, TalkTalk and Zen, with others, including CityFibre's UK launch partner Vodafone, expected to join the local network soon.
People interested in giving their home broadband a boost can find out more about the build, pre-register their interest and ensure they are updated on service availability at here.
CityFibre News #
With network projects in over 60 cities and construction underway to reach up to 8 million homes