CityFibre rollout brings high-speed full fibre broadband to thousands of premises in Harrogate and Ripon #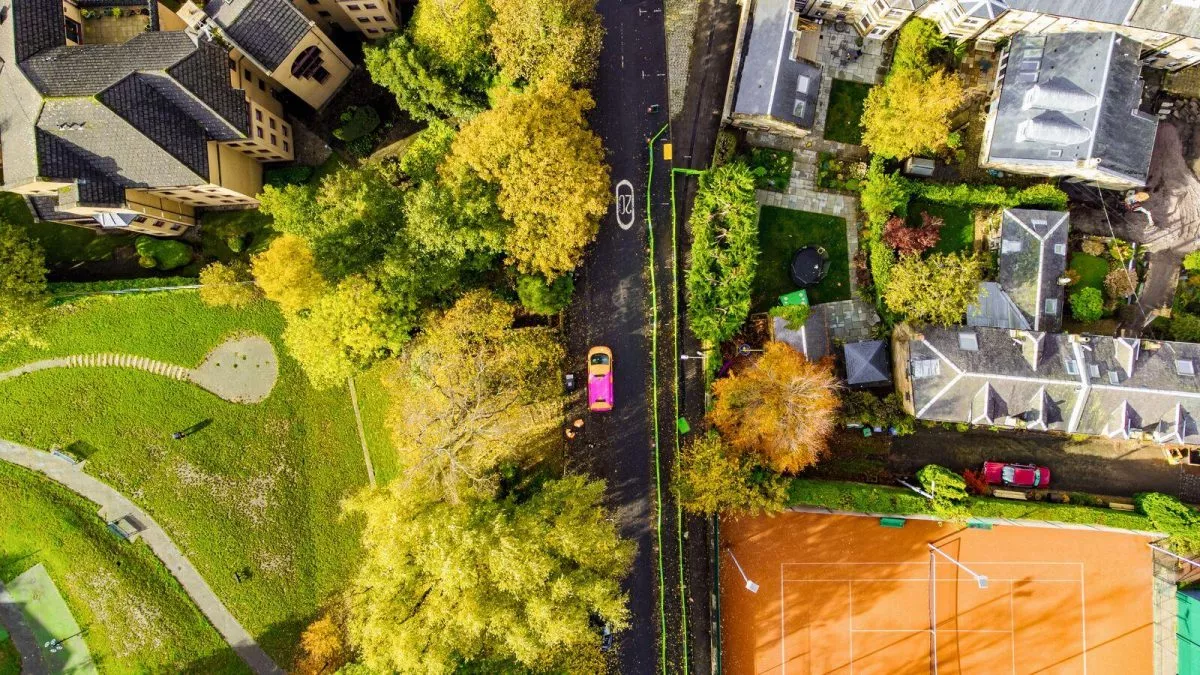 Thousands of internet users in Harrogate and Knaresborough are now able to connect their homes and businesses to the best available digital infrastructure thanks to progress made by CityFibre, the UK's largest independent full fibre platform.
CityFibre has now made the homes in reach of its network in the Bilton, Woodlands, Rossett Green, Pannal, Valley Gardens and New Park areas of the towns 'ready for service', which means residents can choose to connect to full fibre-enabled broadband services when they go live in their area.
In Harrogate and Knaresborough, customers can sign up to internet services from CityFibre's UK launch partner Vodafone, on selected Vodafone Pro Broadband plans, as well as TalkTalk, Giganet, Zen, and many others.
CityFibre is investing £46m in Harrogate, Knaresborough and Ripon alone. The rollout in Harrogate is due to reach completion later this year where almost every home and business locally will have access to full fibre services from a range of internet service providers. The rollout is also now progressing into new areas in Ripon.
Kim Johnston, CityFibre Area Manager said: "Our rollout to date has helped transform Harrogate and Ripon's digital capabilities for both residents and businesses, making them some of the best-connected towns in Britain. We have almost finished in Harrogate and just have a small amount left to do along Otley Road.
"Digital infrastructure has become the cornerstone of modern day-life, and the people we have spoken to say they are already reaping the benefits of lightning fast and more reliable broadband.
"We are working closely with North Yorkshire County Council (NYCC) in this area as we understand that the footways on Otley Road have undergone recent resurfacing. With the council's agreement, as part of CityFibre's essential development works, the footways will be restored, including repairs to defects that NYCC were due to carry out."
Harrogate and Ripon are part of a growing number of locations in the UK to benefit from CityFibre's full fibre rollout, which will bring new and better broadband infrastructure within reach of up to eight million homes and businesses nationwide.
Unlike copper-based 'fibre broadband' services available today, full fibre networks use 100% fibre optic infrastructure to carry data at lightning speed all the way from the home to the point of connection. This gives users consistently faster speeds for upload and download (up to 1,000 Mbps), near limitless bandwidth so everyone at home can work, study, stream or game simultaneously, while providing connectivity users can depend on.
Construction is being delivered by Makehappen Group on behalf of CityFibre. The team are using a range of construction methods while working in close partnership with NYCC and local communities to deliver a fast rollout while managing any potential disruption.
Residents interested in giving their home broadband a boost can find out more about the build, pre-register their interest and find out when new ISPs join here.
CityFibre News #
With network projects in over 60 cities and construction underway to reach up to 8 million homes