CITYFIBRE ROLLOUT BRINGS FULL FIBRE BROADBAND TO GLASGOW RESIDENTS #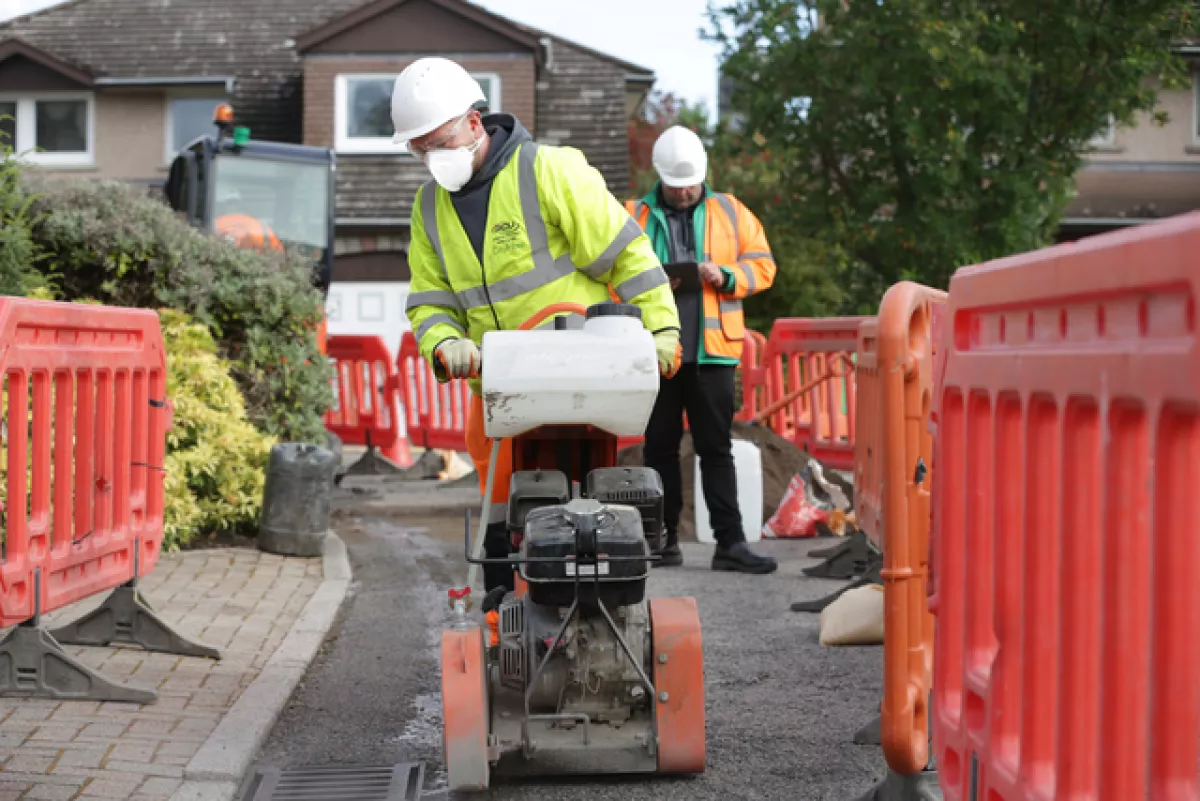 Homes and businesses in Glasgow are now able to future-proof their homes and access faster and more reliable broadband thanks to a new digital network rollout by CityFibre, the UK's largest independent full fibre platform.
CityFibre started the Glasgow build in 2021, making the city one of the first locations in the UK to benefit from a full fibre upgrade. With much of the city now covered by CityFibre's full fibre network, the rollout is well underway between Thornliebank, Newton Mearns, Clarkston and Cambuslang. In the north of the city, work is now progressing in Gilshochill, Blackhill and Clydebank.

Paul Wakefield, CityFibre's Senior Partnership Manager for Glasgow said: "Strong digital connectivity has become the cornerstone of our daily lives, so we feel incredibly proud to be transforming the city's access to lightning-fast and super reliable broadband.
"We appreciate that a project of this scale can be disruptive for residents and business owners, but would like to thank everyone for their ongoing support and patience. This state-of-the-art network will future-proof Glasgow's digital infrastructure for the years ahead, bringing with it a host of productivity, innovation and investment gains."
Full fibre networks use 100% fibre optics to carry data at light speed all the way from the home to the point of connection. This gives users speeds of up to 1,000 Mbps for upload and download, near limitless bandwidth and reliable connectivity.
Councillor Paul Leinster, Chair of Digital Glasgow, said: "CityFibre's significant investment into Glasgow's digital infrastructure is key to ensuring the city's residents and businesses have the best-possible connectivity necessary to thrive in the digital age. Great progress has been achieved so far on the rollout, and we look forward to seeing how this infrastructure can be leveraged to drive further growth and development."
In Glasgow, customers can sign up to UK launch partner, Vodafone, on selected Vodafone Pro Broadband plans, as well as TalkTalk, Giganet, Brillband, Brawband, Zen and EdenOak, with other providers expected to join the network soon.
People interested in upgrading their home's digital connection to full fibre can find out more about the build, pre-register their interest and ensure they are updated on service availability at www.cityfibre.com/PR
CityFibre News #
With network projects in over 60 cities and construction underway to reach up to 8 million homes