CityFibre partners with West SILC to engage students on road safety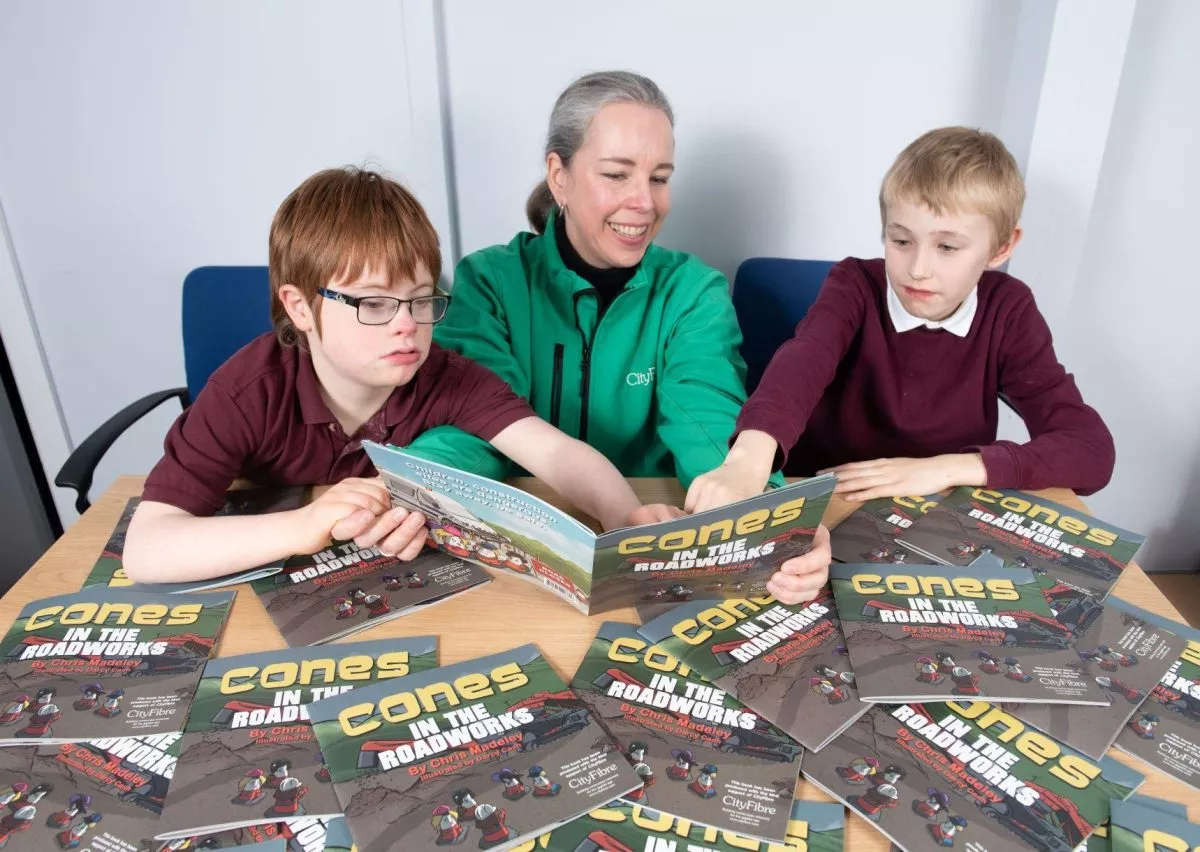 CityFibre, the UK's largest independent full fibre platform, is working with West Specialist Inclusive Learning Centre (West SILC) to teach students how to stay safe near roadworks as its full fibre project progresses across Leeds.
West SILC, based in Stanningley, is a special school that caters for pupils with a wide range of complex learning difficulties and physical and mental health needs. With CityFibre's full fibre network build taking place nearby, it can be hard for the pupils to understand the necessity for diversions from their usual routines when traveling to and from the school.
To educate on road safety and build confidence in the children, CityFibre donated print copies of the popular Cones series. Created by Yorkshire author Chris Madeley, the books bring traffic cones to life to teach young children what road workers do and how to stay safe when traveling near roadworks. To further encourage the pupils, build partner O'Connor Utilities (OCU) has also provided a traffic cone for them to decorate so that it resembles one of the main characters in the book.
CityFibre has been nominated by CSR-A, the UK's only accreditation body for social responsibility, as an associate in recognition of the project.
Kim Johnston, Regional Partnership Director, CityFibre, who visited the school to meet the pupils, aged 10 to 11, said: "It was a real pleasure to see first-hand how important concepts, such as safety around roadworks, can be brought to life and made so engaging with a little fun and creativity.
"While we do everything we can to manage the build process as smoothly as possible, some disruption is inevitable for a project of this scale. Bringing the local community on board with us is crucial and we're so grateful for everyone's patience and support."
Alan Truman, Head of Safety, Health & Environment Compliance for CityFibre, added: "It's really important to CityFibre to ensure our site safety messages are relevant and appropriate for the intended audience. It's fantastic to be able to communicate safety messages to young people in a fun and informative way."
Laura Atkinson, Leader of Semi-Formal, West SILC, said: "Road safety is a major skill that we want our students to understand as a general life skill and this is something we have a large focus on in school. Being able to teach this in an interactive, fun and engaging way for the pupils was extremely beneficial."
Primary schools and SILC's in the Yorkshire region that would be interested in receiving copies of the Cones books to explore with their students can contact Kim Johnston here.
CityFibre News
With network projects in over 60 cities and construction underway to reach up to 8 million homes