CityFibre partners with The Way Youth Zone to boost digital inclusion in Wolverhampton #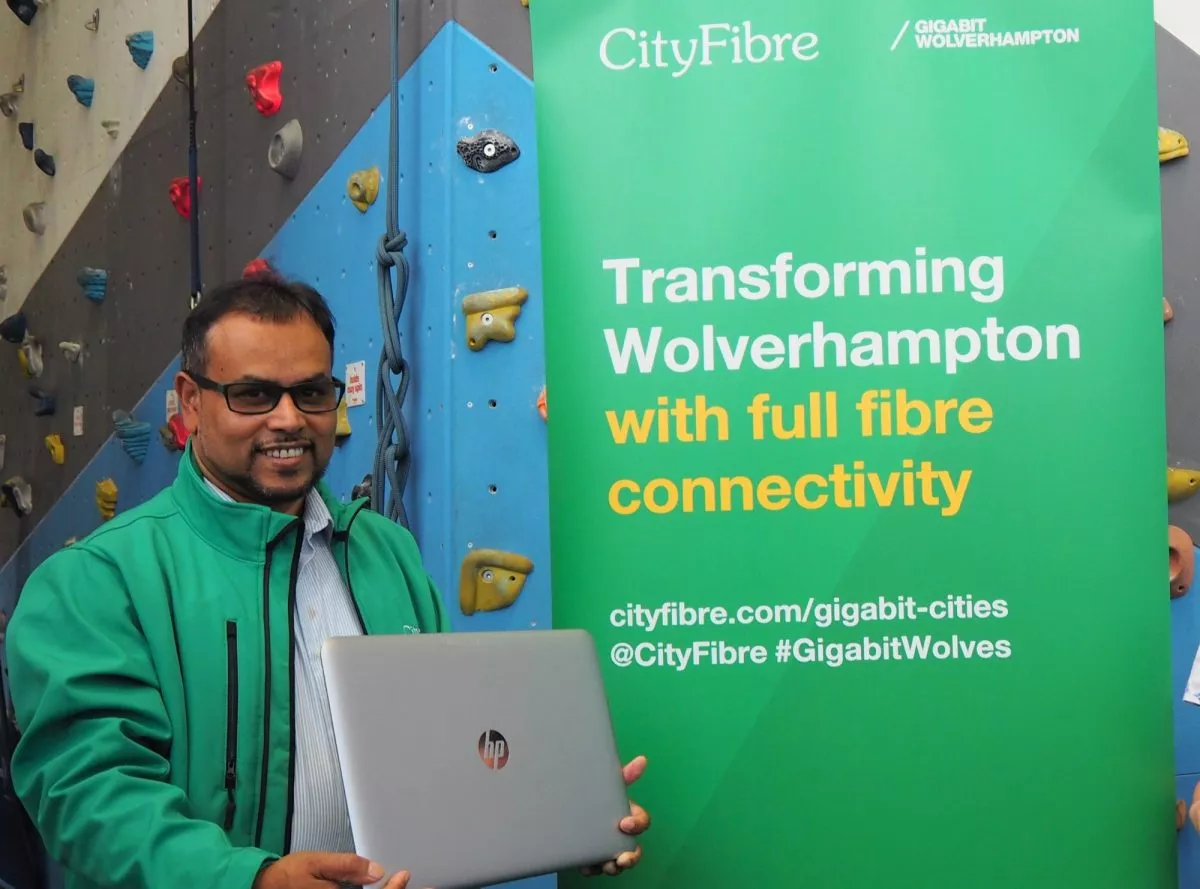 CityFibre has donated ten laptops to young people from disadvantaged backgrounds to help tackle the digital divide in Wolverhampton.

The UK's largest independent full fibre platform is investing £50 million to transform Wolverhampton into one of the world's best digitally connected cities, and, to ensure local young people can harness its benefits, it has teamed up with The Way Youth Zone, a youth-led, state of the art space for young people living in the city.

The Way Youth Zone has been providing young people aged eight to 19, and those with disabilities up to the age of 25, with access to sporting and cultural activities each evening since it opened in 2016. Alongside the other services and activities it offers, these laptops will enable the Way Youth Zone to give members access to hardware for homework, job applications and more.

Speaking of the donation, Bashir Ahmed MBE, CityFibre's City Manager for Wolverhampton, said: "The Way Youth Zone provides a fantastic range of activities to young people across the city and, through its work, it has recognised that some of its members struggled to access the online world – which is so important for things like school, study, job hunting and more. Our ambition at CityFibre is to ensure everyone can access quality connectivity, so supporting groups like The Way Youth Zone with device donations directly helps to address digital exclusion in the city by addressing a significant barrier."

Carla Priddon, CEO at The Way Youth Zone, said: "On behalf of our members, we'd like to thank CityFibre for providing 10 refurbished laptops to the young people at The Way. Our members are excited about using these laptops to explore their creative side by creating digital art and using them with youth workers to develop employability skills such as CV writing.

"In addition, a small number will be allocated to those most in need of access to equipment to take home for homework, learning and connecting with friends."

To find out more about The Way Youth Zone, visit: https://www.thewayyouthzone.org/

Residents interested in finding out more about CityFibre's rollout in Wolverhampton, can visit www.cityfibre.com/Theway
CityFibre News #
With network projects in over 60 cities and construction underway to reach up to 8 million homes