CityFibre network passes 2 million homes on its march toward 8 million #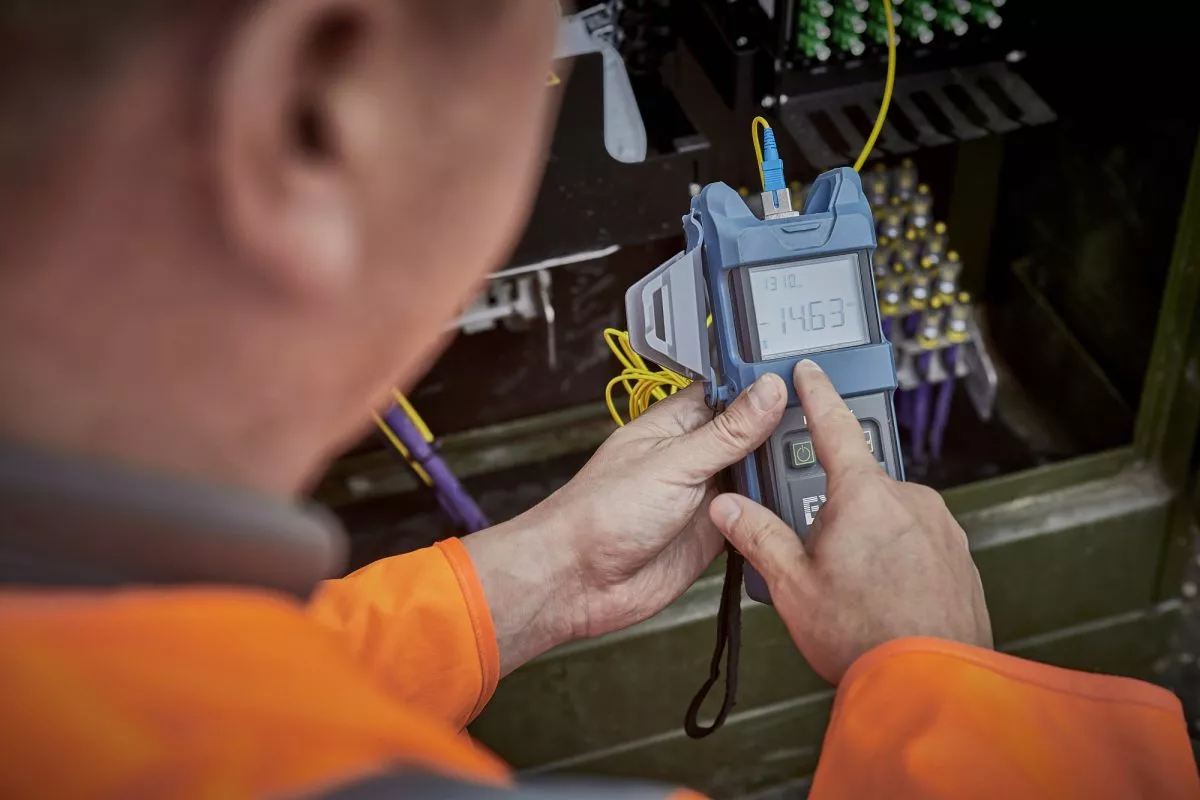 2 million home milestone cements CityFibre's position as the second largest full fibre provider in the UK.
CityFibre has completed 25% of its 8 million home rollout, passing its second million homes three times faster than the first million.
Growing network footprint and partnership approach with ISPs is accelerating consumer take-up.
CityFibre, the UK's largest independent full fibre platform, has now passed more than 2 million homes in its rollout. The major milestone marks the completion of 25% of its announced nationwide rollout to 8 million premises. Once the full rollout is completed, the network will address approximately one third of the UK market and unlock up to £38bn in economic benefits*.
CityFibre began the construction of its access network in 2018, establishing a supply chain of build partners and commencing mobilisation in its first 12 towns and cities. Pioneering a partner-centric approach to its build, it reached its one million home milestone three years later. It has since continued to scale its supply chain and improve its productivity, passing a further million homes in the last 12 months across 75 metropolitan areas and making CityFibre the UK's second largest full fibre network.
Of the 2 million homes passed to date, approximately 1.8 million are 'Ready For Service' (RFS) enabling residents to place an order and receive services in as little as 5 working days. Over 30 consumer Internet Service Provider (ISP) partners including TalkTalk, Vodafone and Zen have chosen CityFibre's carrier-grade services and are benefiting from its market-leading wholesale products and pricing.
With improved access to a growing footprint through CityFibre's national network and an effective partnership model to drive awareness and take-up throughout the build process, ISPs are now delivering record orders each month. This is accelerating take-up across CityFibre's network. Its most mature location, Milton Keynes, has now exceeded 25% take-up and others growing on a similar trajectory.
Throughout its build programme, CityFibre has maintained a major focus on its health and safety record, receiving a Royal Society for the Prevention of Accidents (RoSPA) Gold Health and Safety Award for working to ensure its staff and build partners operate in a safe environment.
Earlier this year CityFibre secured one of the largest single financings dedicated to full fibre deployment across Europe. The £4.9bn debt package fully finances its rollout to a third of the UK market including 800k businesses, 400k public sector sites and 250k 5G access points. It also enables CityFibre tom participate in BDUK's 'Project Gigabit' rural programme.
Digital Secretary Michelle Donelan said: "It is fantastic to see CityFibre hitting this major milestone - this rollout is already improving the lives of millions of people up and down the country. The government is investing £5 billion to improve people's broadband and working hand-in-glove with telecoms firms to accelerate their rollout even more. We've made it easier to build infrastructure, are backing startup firms and have so far funded almost 750,000 connections in hard-to-reach areas.
"Our work with industry has seen gigabit broadband coverage rocket in recent years. Twenty million properties have been connected over the last three years and 70 per cent of the country can now get the benefits of lightning-fast broadband - making people's lives easier and boosting economic growth."
Greg Mesch, Chief Executive Officer at CityFibre, said: "As the UK's second largest fibre network, we're thrilled to now provide two million households with access to the nation's fastest and most reliable broadband services.
"As the nation's true digital infrastructure challenger, we're determined to keep raising the bar with better products, better services, and better economics. This won't just benefit our customers and theirs, it will help unlock innovation and economic growth across the UK."
Notes to editors:
*Research by the consultancy Hatch (Economic Impact of Full Fibre Infrastructure from CityFibre's Network), commissioned by CityFibre, has identified over £38bn in potential economic benefits, derived over a fifteen-year period, stemming from CityFibre's rollout of future-proof Full Fibre infrastructure in 285 cities, towns and villages in England and Scotland.
CityFibre News #
With network projects in over 60 cities and construction underway to reach up to 8 million homes