CityFibre introduces Chi Onwurah MP to Full Fibre works in Newcastle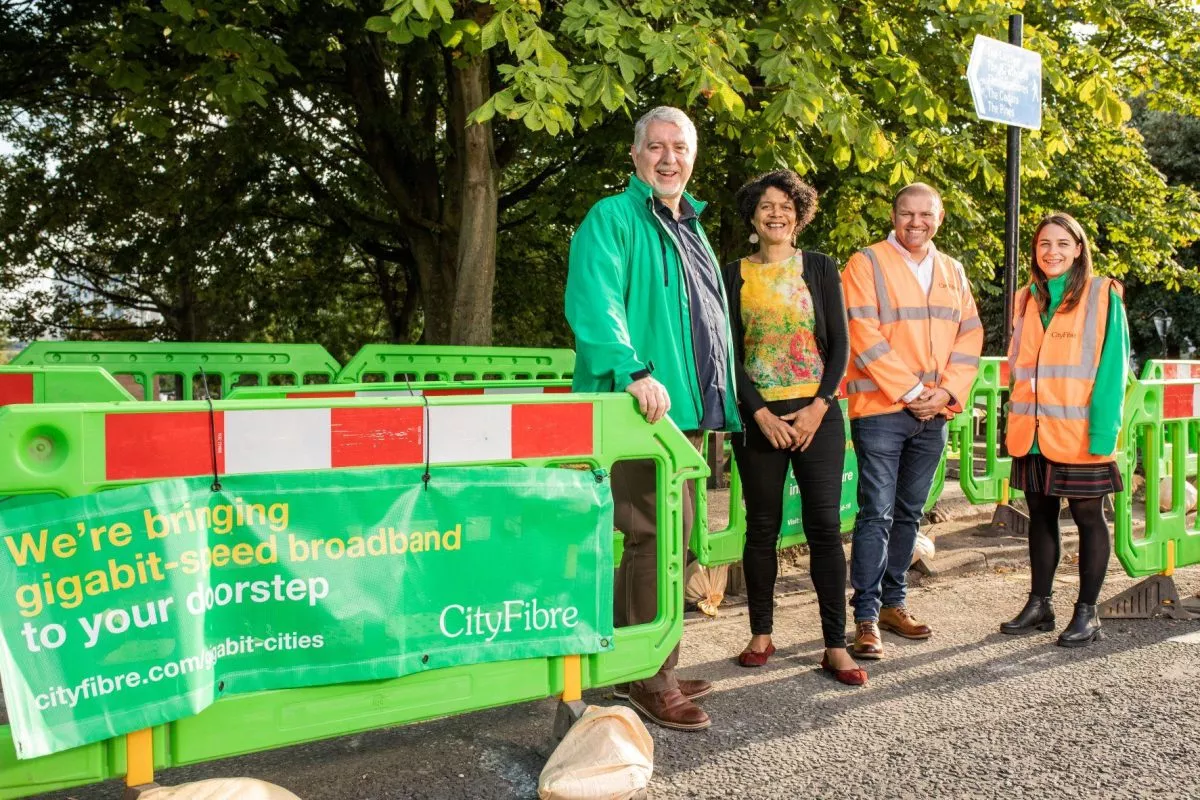 With construction of its new full fibre network well underway across Newcastle, CityFibre, the UK's largest independent full fibre platform, welcomed Chi Onwurah, MP for Newcastle and Shadow Digital Minister, for a tour of the works, giving her a closer look at the £52m project.

During the visit, representatives from CityFibre introduced Ms Onwurah to the full fibre digital infrastructure, the best network technology currently available, and provided demonstrations of the typical build process, including excavation and reinstatement.

The project forms part of CityFibre's up to £4 billion Gigabit City Investment Programme which will bring full fibre connectivity within reach of up to 8 million homes and businesses across the UK.

Unlike the majority of the digital infrastructure accessible to households today, full fibre networks use 100% fibre optic cables to carry data at light speed all the way from the home to the point of connection. This gives users consistently faster speeds for upload and download (up to 1,000 Mbps), near limitless bandwidth and connectivity users can depend on.

Commenting on the progress of CityFibre's £52m project, Chi Onwurah Member of Parliament for Newcastle said: "Covid has shown us all just how much we need our broadband! So it was great to get a first-hand look at the work CityFibre is doing to accelerate Newcastle's digital transformation.

"Becoming one of the best-connected cities in the UK with CityFibre's state-of-the-art infrastructure is vital to Newcastle's future and for towns and cities all across the UK. Full fibre connectivity will support our economic, social and smart city ambitions."

Speaking of the tour, Jason Legget, Regional Partnership Director at CityFibre, added: "It's great to see such enthusiasm and excitement for the digital infrastructure we're building above and below the streets of Newcastle. This network will enable unbeatable homeworking, home learning and digital entertainment experiences in the short-term and unlimited potential for innovation and enhanced public services in future. We look forward to giving residents much more choice when it comes to vitally important connectivity."

Construction is being delivered by IQA Elecnor on CityFibre's behalf. The team is using a range of construction methods, while working in close partnership with Newcastle City Council and local communities to deliver a fast rollout and minimise potential disruption.

In Newcastle, broadband services are currently available from Zen Internet and Fibre Connect, with further broadband providers, including TalkTalk, expected to join the network soon.

Residents interested in giving their home broadband a boost can find out more about the build and register their interest at http://www.cityfibre.com/PR-Register.
CityFibre News
With network projects in over 60 cities and construction underway to reach up to 8 million homes