CityFibre introduces Alex Norris MP to Full Fibre works in Nottingham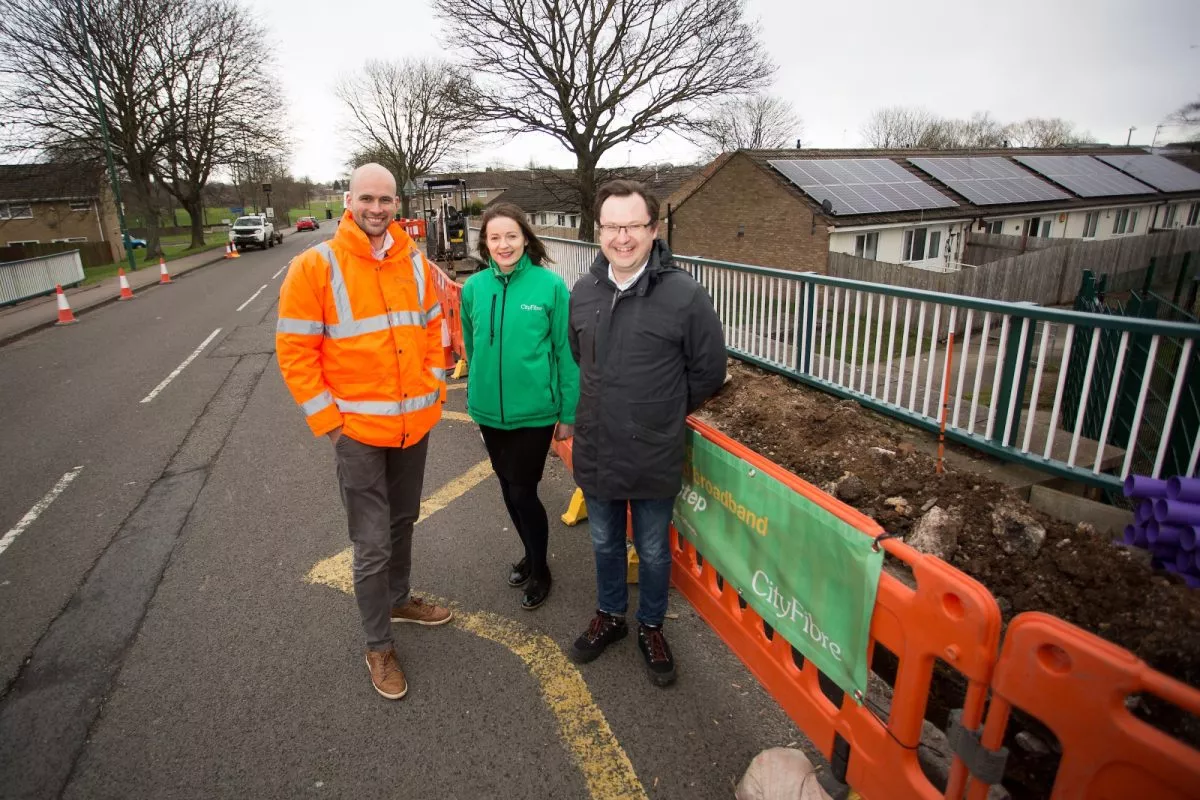 With construction of its new full fibre network for Nottingham underway in the city, Alex Norris MP met with CityFibre, the UK's largest independent full fibre platform, for a tour of its network architecture and ongoing build.
During the visit, Alex was introduced to full fibre digital infrastructure, including the state-of-the-art fibre exchange, all the way through to a live dig site where he was provided with demonstrations of the typical build process.
The £117m project in Nottingham forms part of CityFibre's up to £4 billion Gigabit City Investment Programme which will bring full fibre networks within reach of up to 8m homes and businesses across the UK.
Unlike the majority of the digital infrastructure accessible to households today, full fibre networks use 100% fibre optic cables to carry data at light speed all the way from the home to the point of connection. This gives users consistently faster speeds and far greater reliability giving residents and businesses future-proof connections they can rely on.
Commenting on the progress of CityFibre's £117m project, Alex Norris, MP for Nottingham North, said: "It was great to see the network and the build process up close to gain an understanding of the full fibre technology and see the encouraging progress being made through the city.
"Becoming one of the best-connected cities in the UK with CityFibre's state-of-the-art infrastructure is vital to Nottingham's future. Full fibre connectivity will support our economic, social and smart city ambitions, putting in place the infrastructure that will help bridge the digital divide, widen economic opportunity and serve the city for generations."
Speaking of the tour, Dominika Walker, City Manager at CityFibre, said: "It's great to see such enthusiasm and excitement for the digital infrastructure we're building beneath the streets of Nottingham. This new network will enable unbeatable homeworking, home learning and digital entertainment experiences and we look forward to giving residents more of a choice when it comes to connectivity.
"Aside from the benefits it will bring to residents on a personal level, experts say this new and improved digital network will drive a range of economic benefits for the whole city, such as making us more productive and innovative. As the world moves increasingly online, full fibre will future-proof Nottingham and make it one of the best-connected communities in the world."
Construction is being delivered in partnership with Nottingham City Council by McCann on behalf of CityFibre, with construction teams typically only outside each home for two to three days. As work is completed in each neighbourhood, the network will become available, with services already live in much of Bilborough, Aspley and Leen Valley.
Residents in these areas can sign up to UK launch partner, Vodafone, on selected Vodafone Pro Broadband plans, as well as TalkTalk, Zen, Air Broadband and Gigabit Networks with other providers expected to join the network soon.
CityFibre News
With network projects in over 60 cities and construction underway to reach up to 8 million homes