CityFibre gears up to celebrate 'Get Online Week' 2021 and encourage Brighton & Hove residents to connect digitally #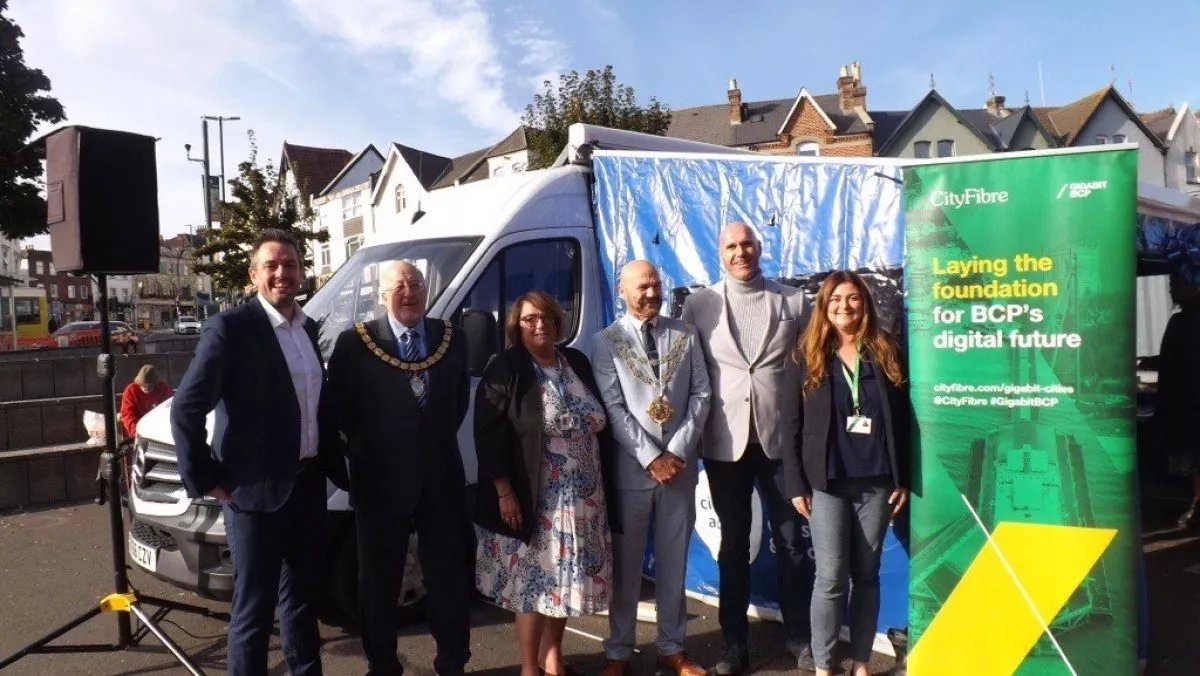 CityFibre, the UK's largest independent full fibre platform, is calling on Brighton & Hove residents to 'get online' next week, as part of the annual celebration of all things digital by UK charity, the Good Things Foundation.

CityFibre, which is currently investing £80m to build a future-proof full fibre network across Brighton and Hove, has curated a series of free, fun and informative events throughout 'Get Online Week'. These aim to help more citizens get the most from their internet connection.

Kicking off on Monday 18th October, the majority of events can be accessed at GOW2021.com, with an exciting line up including Citizens Online, Worthing Digital, boxChilli, Festival of Digital Disruption, MIND and Insight2Games.

In the spirit of Get Online Week, CityFibre has also donated a number of tech devices to two Sussex based charities to help improve digital inclusion across the region.

Rockinghorse Children's Charity, which is based in Brighton and aims to improve the lives of sick children living in Sussex, has received three iPads from CityFibre to help enhance the services it offers. Tubbs Computer Supplies, which provides low income and vulnerable families in Sussex with access to digital devices, has also received three tablets and seven laptops from CityFibre.

Speaking of the initiative, Anne Krausse, City Manager for Brighton & Hove at CityFibre, said: "CityFibre is looking to bring gigabit connectivity to Brighton and Hove, as well as the wider Sussex region, and it's incredibly important to us that as many people as possible can take advantage of the benefits that come with a first-class and future-proof full fibre connection. We are really proud to support the fantastic work being done by Tubbs Computer Supplies and Rockinghorse Children's Charity.

"Full fibre broadband is for everyone, from digital natives to those who are new to digital technology or those looking to brush up on their skills.  We hope you'll enjoy the programme of events we've put together for Get Online Week 2021."

Janella Merritt, Head of Fundraising at Rockinghorse Children's Charity, said: "Digital donations like these tablets are an essential part of keeping children connected to their friends and family during a stay in hospital. Being able to communicate and feel connected is key to supporting the mental health and wellbeing of all concerned, especially in situations where children aren't able to have the normal amount of in-person visitors. We thank CityFibre for its tablet donation and look forward to sharing with our families as soon as possible."

Chris Hunnisett, Director of Tubbs Computer Services, said, "Donations from local companies are so important for our continued success in repurposing IT equipment for needy families and schools in Eastbourne.  The pandemic has meant more than ever that digital equipment and connectivity is provided to all.  CityFibre have been a strong supporter of our project and I look forward to our continued collaboration."

With a UK-wide remit, the Good Things Foundation is a social change charity that supports socially excluded people to improve their lives through digital upskilling. It launched Get Online Week in 2010 with the aim of giving everyone the chance to find the help they need to improve their digital skills."

Today, around nine million people in the UK cannot get online independently, even though 65% of internet-using adults believe that keeping their digital skills up to date will be important for their future. The Good Thing Foundation believes that everyone should benefit from a digital world, and so does CityFibre.

Helen Milner OBE, Group Chief Executive at the Good Things Foundation, said: "We believe everyone deserves the opportunity to safely participate in our digital world and no one should be left behind. Through Good Things Foundation's network of community organisations and with the help of our supporters, events and activities will again take place in hundreds of communities to spread the Get Online Week message that everyone can: Get online. Get connected."

Thanks to CityFibre, the UK will benefit from an investment of £4bn as part of its Gigabit City programme which will bring new and better broadband infrastructure within reach of up to eight million homes and businesses nationwide.

Across the UK, CityFibre is working with a number of Internet Services Providers (ISPs) including launch partner Vodafone to supply full fibre services for customers on selected Vodafone Pro Broadband plans, as well as TalkTalk and Zen, with other providers expected to join the network soon.

Residents interested in giving their home broadband a boost can find out more about the build, pre-register their interest and find out when new ISPs join at www.cityfibre.com/residential
CityFibre News #
With network projects in over 60 cities and construction underway to reach up to 8 million homes