CityFibre celebrates progress made in Bournemouth, Christchurch and Poole's Full Fibre rollout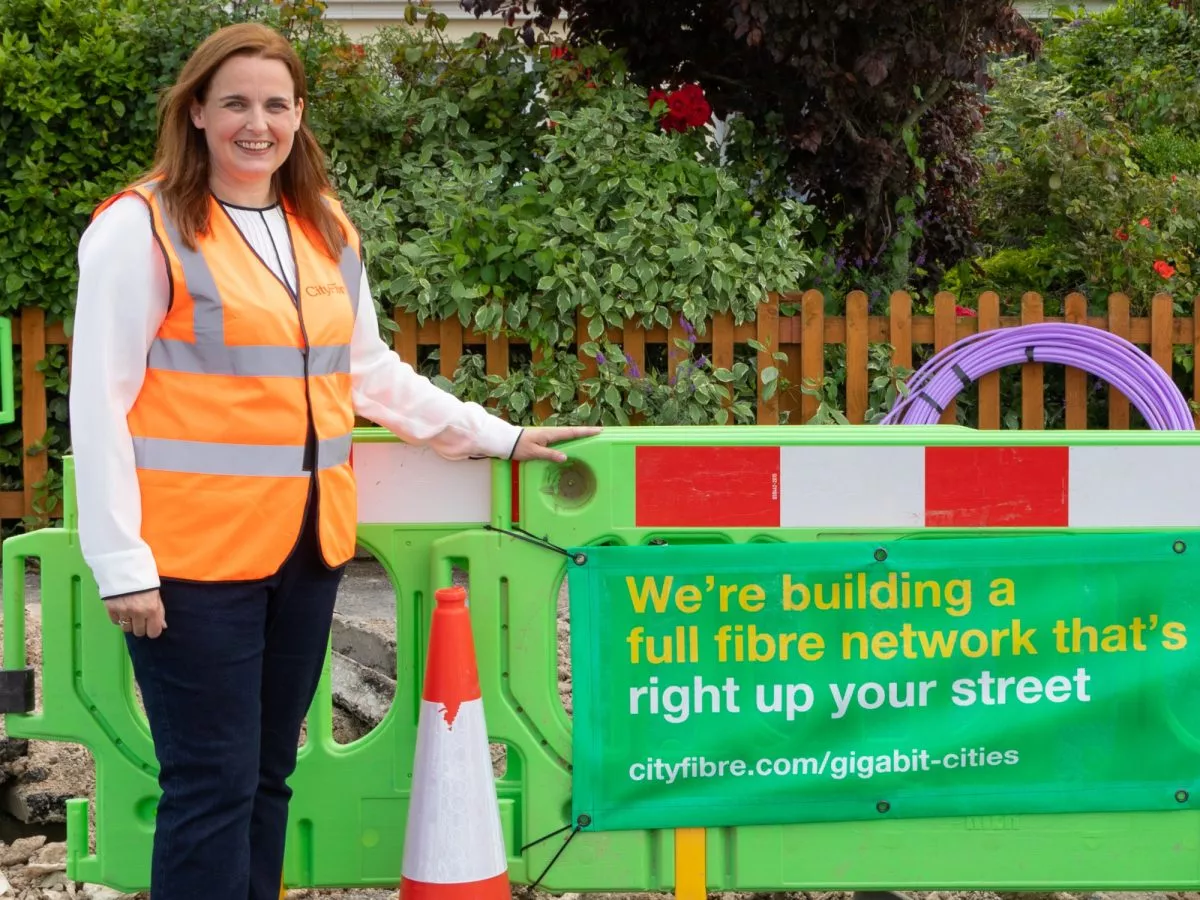 More homes and businesses across Bournemouth, Christchurch and Poole (BCP) can now access the best digital connectivity thanks to progress made by CityFibre, the UK's largest independent full fibre platform, on the district's new digital infrastructure rollout.
The list of neighbourhoods with access to a live service in Bournemouth is growing, with the latest being Pokesdown and parts of Boscombe, as well as Canford Heath in Poole. CityFibre will be building imminently in Westbourne (Bournemouth), Canford Cliffs (Poole) and Highcliffe (Christchurch) meaning more and more residents will for once have a real choice in terms of the network they use.
The BCP district is one of a growing number of areas in the UK to benefit from CityFibre's £4bn Gigabit City investment programme which will bring new and better broadband infrastructure within reach of up to eight million homes and businesses nationwide. CityFibre is currently investing £65m to build a future-proof full fibre network across the BCP district. In Bournemouth alone, £30m is being invested to make the town one of the world's best digitally connected areas.
Once the district-wide rollout reaches completion, almost every home and business will have access to full fibre services from a choice of internet service providers (ISPs) including Vodafone, TalkTalk, Juice Broadband, and Digital Home.
CityFibre's newly appointed City Manager, Kathryn Askew Smith, is spearheading the delivery of the BCP district rollout.
An accomplished project manager with more than 25 years' experience in supporting infrastructure and telecoms projects in the UK, Asia and the US, Kathryn is responsible for ensuring the state-of-the-art full fibre network is implemented with minimal disruption, while delivering maximum benefit for the wider community.
Kathryn Askew Smith, City Manager for BCP at CityFibre said: "BCP is a key element of our plan for connecting the UK to our next generation full fibre network. I'm looking forward to taking the project forward at this important stage, as we expand our builds in Poole and Christchurch, as well as Bournemouth. Many neighbourhoods are already able to choose services over CityFibre's network that suit their budget and needs, with more being connected each month."
Unlike copper-based 'fibre broadband' services available today, full fibre networks use 100% fibre optic cables to carry data at lightning speed all the way from the home to the point of connection. This gives users consistently faster speeds for upload and download (up to 1,000 Mbps), near limitless bandwidth so everyone at home can work, study, stream or game simultaneously, while providing connectivity users can depend on.
Construction is being delivered by CCN Communications Ltd on behalf of CityFibre. The team are using a range of construction methods while working in close partnership with Bournemouth, Christchurch and Poole Council and local communities to deliver a fast rollout while minimising potential disruption.
As work is completed in each neighbourhood, internet service providers will 'light up the network' with some of the fastest and most competitive broadband packages available in terms of both data and price.
In Bournemouth, services will be available from an increasing range of broadband providers. Across the UK, CityFibre is already working with launch partner Vodafone to supply full fibre infrastructure for customers on selected Vodafone Pro Broadband plans, while TalkTalk and other providers are expected to join the network soon.
Bournemouth residents interested in giving their home broadband a boost can find out more about the build, pre-register their interest and find out when new ISPs join at cityfibre.com/homes
CityFibre News
With network projects in over 60 cities and construction underway to reach up to 8 million homes