CITYFIBRE CELEBRATES LATEST MILESTONE IN BRACKNELL'S FULL FIBRE ROLLOUT #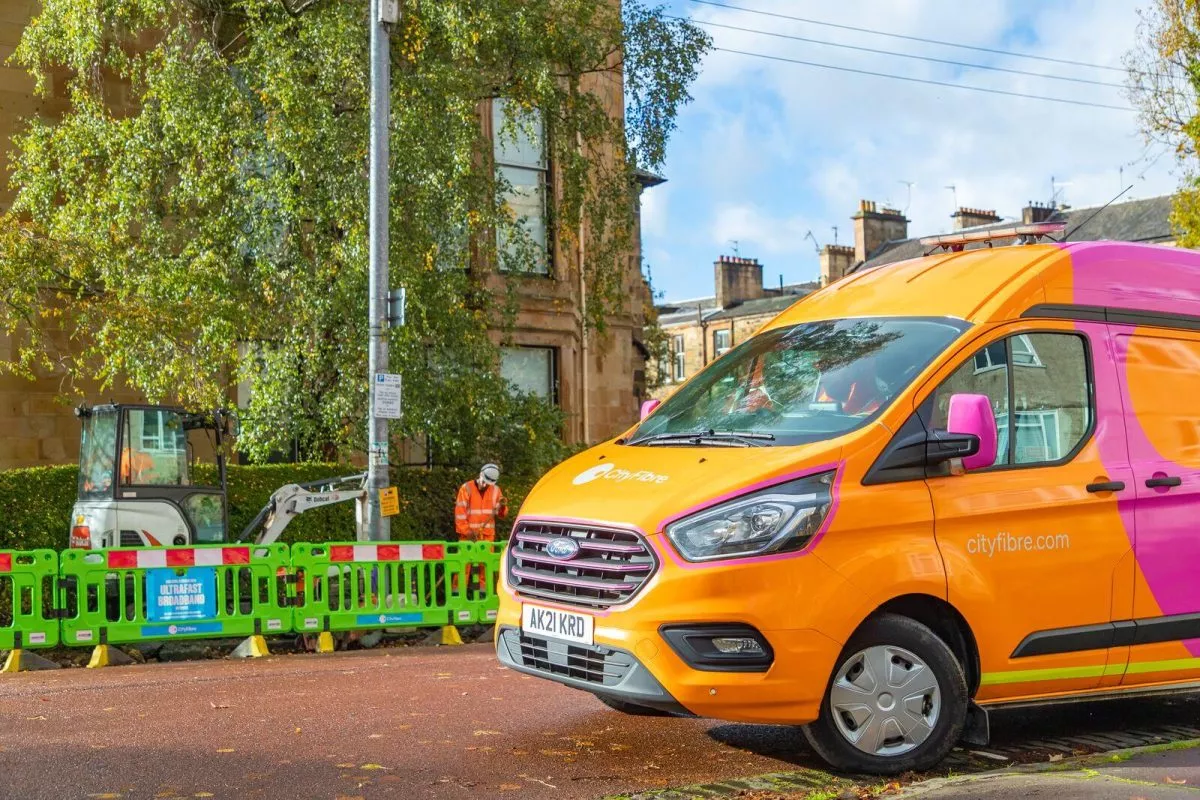 Homes and businesses across much of Bracknell are now able to future-proof their homes and access faster and more reliable broadband thanks to a new digital network roll out by CityFibre, the UK's largest independent provider of full fibre infrastructure. Among the parts of the town to be finished to date are Easthampstead, Harmans Water, Binfield, Birch Hill, Crown Wood, Great Hollands and Jennetts Park.
CityFibre started building the £20m network in March 2021, making Bracknell one of a growing number of locations in the UK to benefit from a full fibre upgrade. Following this latest milestone, CityFibre's roll out is now moving into the Bullbrook, Warfield and Ascot areas.
The full roll out is expected to reach completion by 2024, giving local homes and businesses the chance to upgrade to full fibre and future-proof their connectivity for decades to come.
Neil Madle, CityFibre's Partnership Manager for Bracknell, said: "We're very proud of our roll out in Bracknell, with thousands of homes and businesses in the town already able to access our full fibre internet services. Our ongoing works in the Bullbrook, Warfield and Ascot areas will soon see even more properties get access to the best available digital connectivity.
"This £20m infrastructure investment is a major undertaking and we appreciate that works on this scale can be disruptive to residents. We appreciate all the support and patience we've received to date and would like to assure the community that any short-term disruption will pay off tremendously in the long-term."
Full fibre networks use 100% fibre optics to carry data at light speed all the way from the home to the point of connection. This gives users speeds of up to 1,000 Mbps for upload and download, near limitless bandwidth and reliable connectivity.
Locally, the roll out is being completed by CityFibre's build partner, Volker Highways. The team is working closely with Bracknell Forest Council to ensure any disruption is managed safely and efficiently.
James Sunderland, Member of Parliament for Bracknell, Crowthorne and Sandhurst, said: "CityFibre's full fibre roll out is a very promising infrastructure upgrade for Bracknell. Whilst I recognise that there has been some inconvenience to residents, it is undeniable that fast and reliable connectivity is so important in this digital age. Once CityFibre's roll out is complete, Bracknell Forest will be able take advantage of all the productivity and innovation benefits it offers for residents and businesses."
CityFibre's goal is to provide residents with a competitive choice of providers. In Bracknell, customers can sign up to UK launch partner, Vodafone, on selected Vodafone Pro Broadband plans, as well as TalkTalk, Giganet and Zen, with other providers also available.
People interested in upgrading their home's digital connection to full fibre can find out more about the build, pre-register their interest and ensure they are updated on service availability at www.cityfibre.com/PR.
CityFibre News #
With network projects in over 60 cities and construction underway to reach up to 8 million homes