CityFibre backs virtual coding club sessions for Leeds families #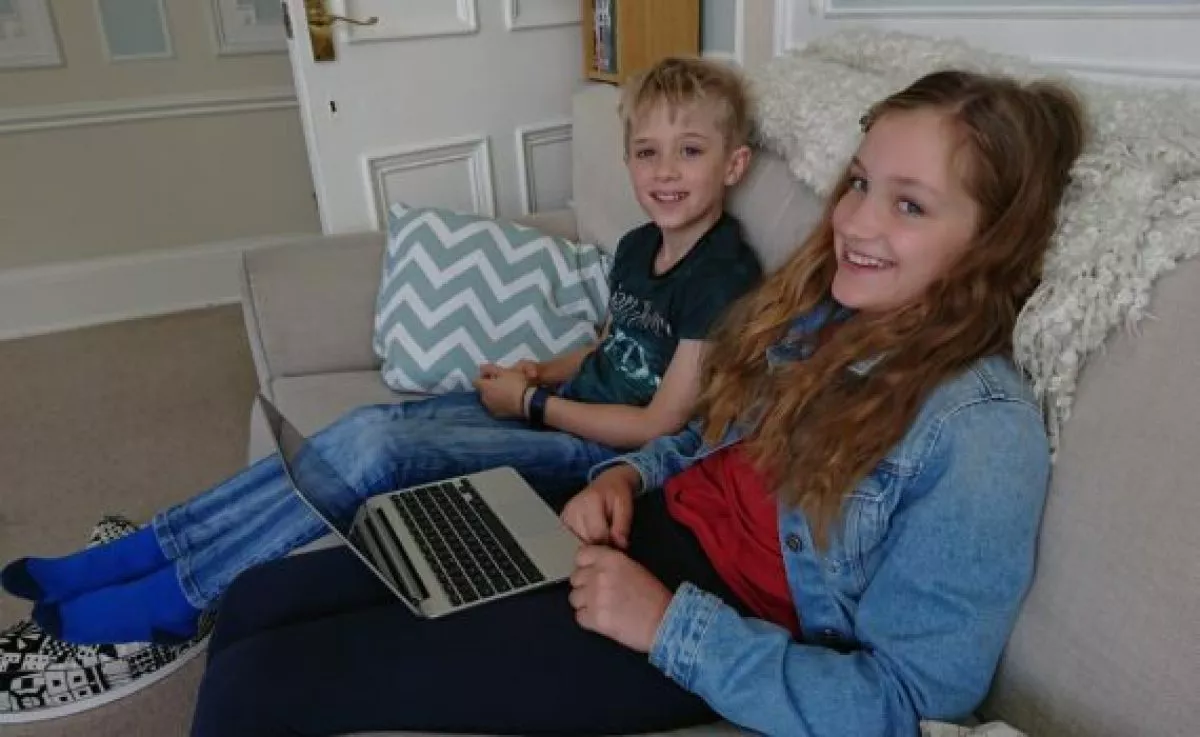 CityFibre, the UK's third national digital infrastructure platform, has teamed up with Leeds Library and 100% Digital Leeds to sponsor a series of online coding workshops for local children and their families.
The library's popular Code Club was first introduced in 2015 and draws inspiration from children's literature to create a unique digital learning experience. At a time when many children have needed to adapt to the challenges of lockdown, the club has continued to ensure its young community can keep learning and have fun through virtual methods.
CityFibre, which is investing £120 million to bring full fibre connectivity to Leeds, has backed the initiative by providing prizes for youngsters who complete the workshops, which include vouchers for Sheffield-based electronics company Pimoroni.
A recent successful session focused on a collaborative coding project to create a multi-level game based on Andy Griffith's The 13-Storey Treehouse. The team also marked the city's annual Light Night event with a challenge to create their own light show across the library shelves, using tiny programmable computers known as Micro:bits.
Kim Johnston, City Manager at CityFibre, said: "With our Full Fibre network boosting Leeds' digital capabilities and reputation at a rate of knots, there has never been a better time to engage and support the next generation of digital talent in the city.
"The teams at Leeds Libraries and 100% Digital Leeds are doing a brilliant job of engaging local young people and arming them with skills and knowledge and igniting interest in a digital future, and potentially, career. They've risen to the challenge of keeping the Code Club running during a pandemic and we're proud to support them."
Claire Duffield, Digital Engagement Librarian, Leeds Libraries, said: "Our digital offering is all about helping children and adults to engage with the online world in a creative and supportive environment and we're committed to ensuring the right resources and innovative technology are available to our community.
"We're happy to be working in partnership with CityFibre and grateful for their sponsorship, as we continue to support families in accessing our Code Clubs remotely. We're proud to inspire families to have a go at digital projects and embrace their creativity."
Leeds is among the first locations in the UK to benefit from CityFibre's Gigabit City investment programme, which is set to invest up to £4bn nationally to bring gigabit capable full fibre infrastructure to up to eight million homes across the UK and provide a future-proof platform for digital growth. Vodafone will use CityFibre's network to bring Vodafone Gigafast Broadband services to the city, with services now live for the first connected residents across South and West Leeds. CityFibre is working with additional Internet Service providers (ISPs) who will join the network in due course.
For more information about the build and to register for updates on progress in your area, visit: www.cityfibre.com/residential
CityFibre News #
With network projects in over 60 cities and construction underway to reach up to 8 million homes