CityFibre and Vodafone deliver first 2Gbps residential trial #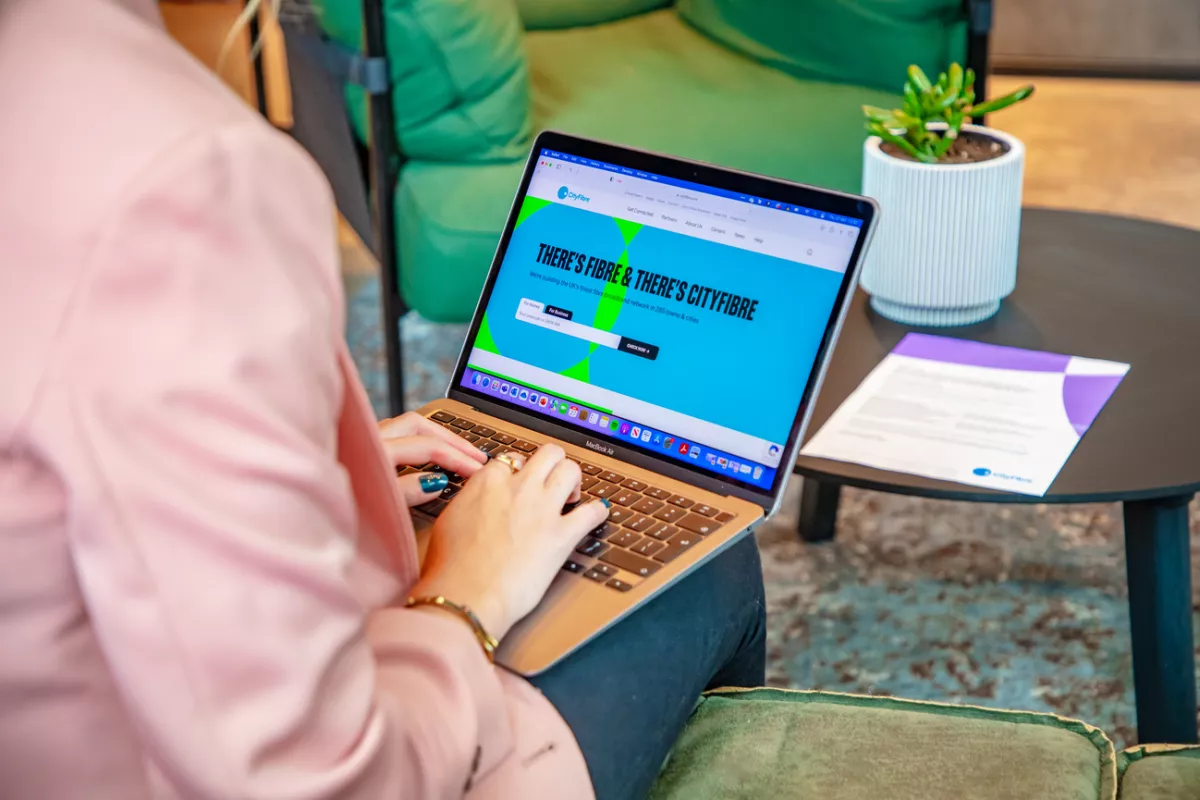 Trial of new 2Gbps services made possible by recent upgrade to XGS-PON
Successful trial paves the way for the introduction of services up to 10Gbps
Vodafone Pro II Broadband is the only service from a major ISP that uses a home router capable of handling these future gigabit speeds.
CityFibre, the UK's largest independent full fibre platform, has successfully completed a trial of 2Gbps residential services in York with its launch partner Vodafone. The trial was made possible by CityFibre's recent upgrade of its York network to XGS-PON access technology, due to be rolled out as standard across its network from April 2023. The 2Gbps service paves the way for the introduction of residential and business services at symmetrical speeds of up to 10Gbps across its entire footprint in the future.
Working closely with Vodafone, the trial saw selected end-customers in York enjoy symmetrical speeds of up to 2Gbps, twice the speed of the fastest services widely available on CityFibre's network. The new services were delivered using the Vodafone Pro II Broadband service and the new Vodafone Ultra Hub and Super WiFi6E Booster bundle, highlighting the futureproof technology customers can take advantage of today.
Earlier this summer, CityFibre successfully upgraded its first city network from G-PON to XGS-PON technology. The XGS-PON upgrade radically improves CityFibre's network performance and service offering, enabling almost ten times the capability of its current G-PON based architecture. XGS-PON also enables CityFibre to continually upgrade its network while also supporting more customers on each OLT port, creating substantial cost savings, optimising power consumption, and improving the efficiency of CityFibre's network expansion.
Michael Greening, Product Director at CityFibre, said: "After a successful trial, we're a major step closer to bringing multi-gig full fibre services to millions of homes and business across the country. But at 2Gbps, we're barely scratching the surface of our network's capabilities. Thanks to our XGS-PON upgrade programme, we'll be able to offer symmetrical speeds of up to 10Gbps in the future, further evidence that not all full fibre networks are created equal."
Max Taylor, Chief Commercial Officer Vodafone UK, said: "We're the biggest Full Fibre broadband provider in the UK and recording our fastest ever home WiFi speed showcases the true capability of the technology and our Pro II Broadband. With the UK's fastest router, we're all set to handle the next exciting developments, so our customers always get the fastest broadband speeds possible, in all corners of their home at a great price."
CityFibre News #
With network projects in over 60 cities and construction underway to reach up to 8 million homes