Bournemouth, Christchurch and Poole Council team up with CityFibre to bring Full Fibre to local tenants #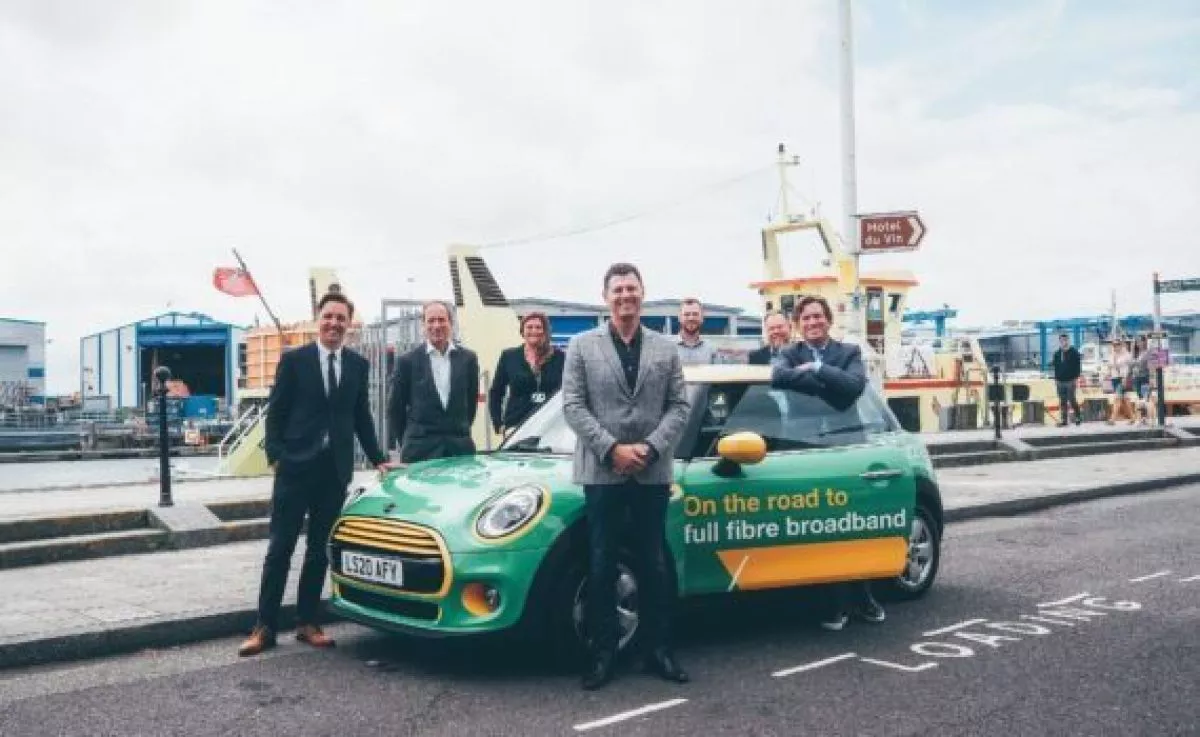 06 July: Tenants in Bournemouth, Christchurch and Poole are set to benefit from next generation digital connectivity thanks to a partnership between CityFibre, the UK's largest independent Full Fibre platform and Bournemouth, Christchurch and Poole Council (BCP Council).
In the coming months CityFibre will install Full Fibre to council-owned properties in Poole thanks to a wayleave agreement covering 12,000 premises that will help more BCP Council properties get connected to the new network.
Today CityFibre was joined by BCP members at a ceremony in Poole to formally confirm the combined £65m investment CityFibre will be making over the next few years as part of its aim to reach at least 8m premises across the country by 2025.
Since 2019, CityFibre has been rapidly installing future-proof digital Full Fibre infrastructure that is expected to boost productivity and innovation and deliver millions in economic benefits for the area. It will also give residents access to the UK's fastest broadband services.
Full Fibre digital networks, which provide connectivity at Gigabit speeds, are recognised to be the digital infrastructure of the future for homes and businesses. Services are already live for most residents in Bournemouth, and in March CityFibre broke ground to extend its build in the area to cover Poole and Christchurch.
Greg Mesch, CEO at CityFibre said: "We have made fantastic progress rolling out our network, first in Bournemouth, and now rapidly expanding across Christchurch and Poole. This has been achieved through close collaboration with local stakeholders at the council as well as our build partner in the area.
"However, as we scale at pace, it's important to make sure we help everyone in the area level up at the same time. Gaining wayleaves means we will be able to reach some of the residents who stand to benefit the most from better connectivity.
"We are excited about building on our progress and making sure we're connecting more homes, businesses, schools and hospitals, and supporting 5G mobile network deployments in the area in the weeks and months to come."
Lucy Cooper, Regional Partnership Director at CityFibre, said: "The COVID-19 pandemic has proven just how vital connectivity is and so we are committed to addressing this, whilst ensuring nobody is left behind. This agreement will make a genuine difference to thousands of people living in social/council housing Bournemouth, Poole and Christchurch, giving them access to transformative technology."
Philip Broadhead, Deputy Leader of Bournemouth, Christchurch and Poole Council and Portfolio Holder for Regeneration, Economy and Strategic Planning, said: "We are delighted to welcome CityFibre into Poole and Christchurch following its continued rollout Bournemouth. This investment will give the area a further boost to help the area thrive in a modern digital economy. This year has shown just how reliant we are on broadband services, which is why CityFibre's build is so important."
More reliable connectivity allows tenants to maximise access to switching services for better utility deals, as well as other services including tenant portals and public service systems, such as those provided by the Department for Work and Pensions and the local council.
Access to Full Fibre will unlock many additional benefits. With near-unlimited bandwidth, Full Fibre will ensure households can utilise the latest smart home technology, stream entertainment across multiple devices and make it easier to work from home.
ENDS
Notes to Editors:
About CityFibre
CityFibre is the UK's third national digital infrastructure platform. With existing networks in more than 60 towns and cities, CityFibre provides wholesale connectivity to multiple business and consumer service providers, local authorities and mobile operators.
CityFibre has network rollouts underway with plans to pass up to 8 million homes and businesses with open-access full fibre infrastructure. A growing number of Gigabit City projects have been announced for full-city rollouts and CityFibre continues to prime its existing network assets for expansion.
CityFibre is based in London and is jointly controlled by Antin Infrastructure Partners and West Street Infrastructure Partners.
CityFibre News #
With network projects in over 60 cities and construction underway to reach up to 8 million homes