CityFibre is helping #BuildTheFuture #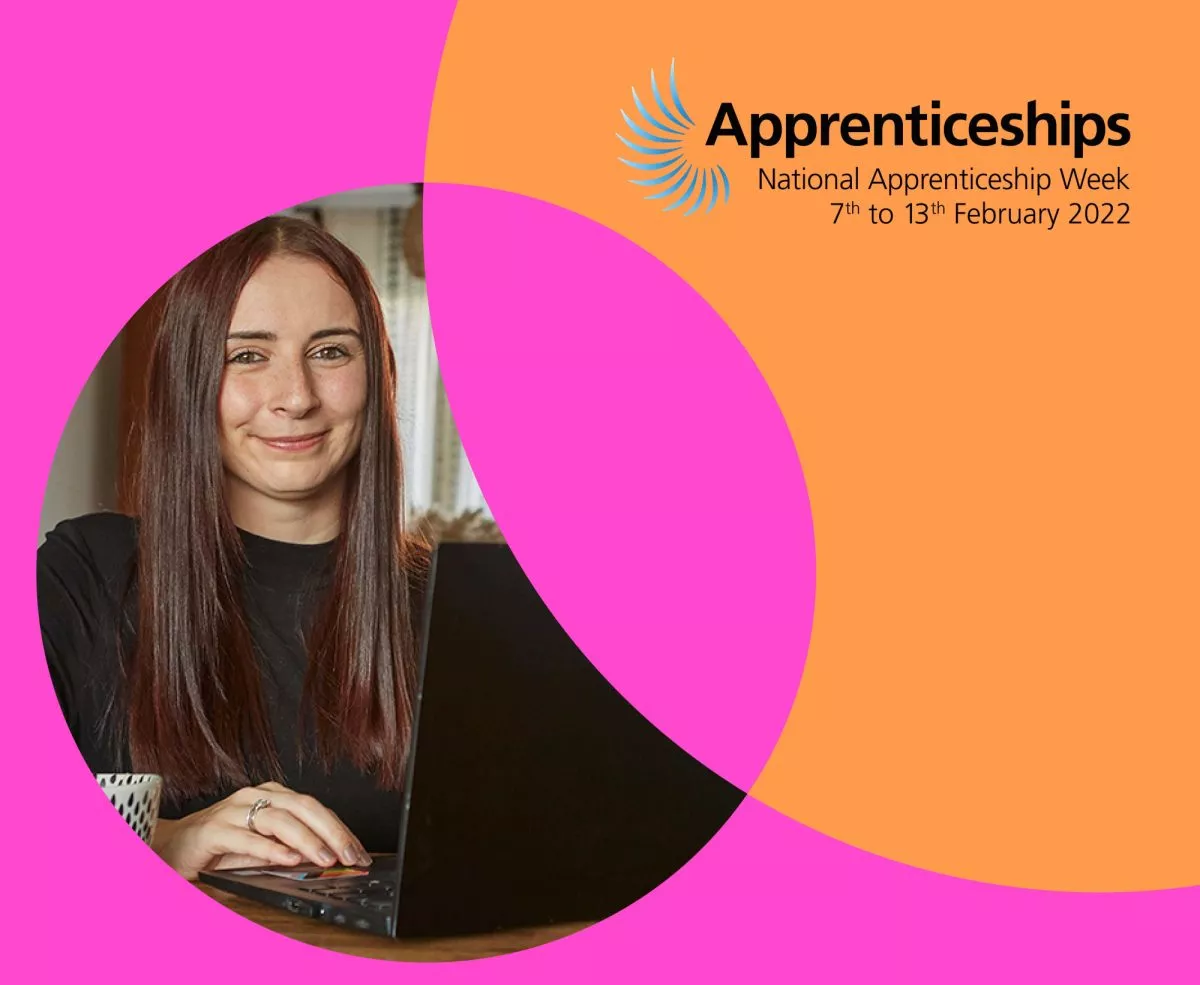 With National Apprenticeship Week upon us, we wanted to shed some light on what it's like to be a CityFibre apprentice.

The theme for National Apprenticeship Week (NAW) 2022 is 'Build the Future' and this fits really neatly with our own mission: to bring full fibre infrastructure to the UK. We will build a broadband network capable of transforming the digital capabilities of homes, business and communities, sparking innovation and powering our economy for the gigabit age.
So what does it mean to 'Build the Future' at CityFibre? We've got lots of ways to develop and grow a successful career – and an apprenticeship is the perfect place to start your journey.
We spoke to some of our apprentices from the past and present, and asked for their take on why an apprenticeship at CityFibre is like no other.
"I always thought that to qualify for an apprenticeship you had to be 16/17." Regional Marketing Executive, former apprentice.
This isn't true at all; you can be any age above 16 to apply. CityFibre's apprenticeships are available to everyone, all they require is an enthusiasm to learn, a drive to succeed and an interest in starting a career in an ever-evolving industry.
We offer every single type of apprenticeship in the UK:
Intermediate apprenticeships are level 2 qualifications and are equivalent to GCSE.
Advanced apprenticeships are level 3 qualifications and are equivalent to A level passes.
Higher apprenticeships lead to qualifications at level 4 and above.
A degree apprenticeship involves gaining a university degree while you work (level 6 or above)
Our teams work well because of the diversity within them. We've always believed in changing things up and we can only do that if we welcome fresh perspectives, ideas and people from all different backgrounds.
"I'm at the age where all my friends are leaving Uni and trying to find jobs themselves, whereas I've already been developing my career for 3 years." Project Co-ordinator, former apprentice.
Our apprenticeships are carefully mapped out. We take a 'whole person' approach and we believe that this is what sets them apart from the traditional classroom or short course route. When selecting the right apprentices, we're always looking at behaviours and attitude, just as much as skills. Who you are and the qualities you have are so important to us.
"Everything I learned along the way only helps you out when you start that proper role after being an apprentice." Project Co-ordinator, former apprentice.
What our apprentices learn along the way isn't just about skills and knowledge. Our apprenticeships offer real structure and real insight into what it's like working in an office environment, within an already established team. You learn how to start discussions, share ideas, build relationships.
"I think being a part of the team and being able to do the college work alongside that makes achieving my goals reachable. I get a lot of help with the work I'm set, and the feedback is really useful." Apprentice Customer Service Desk Analyst.
This way into work is a huge benefit to gain real experience and start making an impact from day one. Our apprentices aren't just thrown in at the deep end, time and dedication are given to ensure you have all the tools you need to succeed.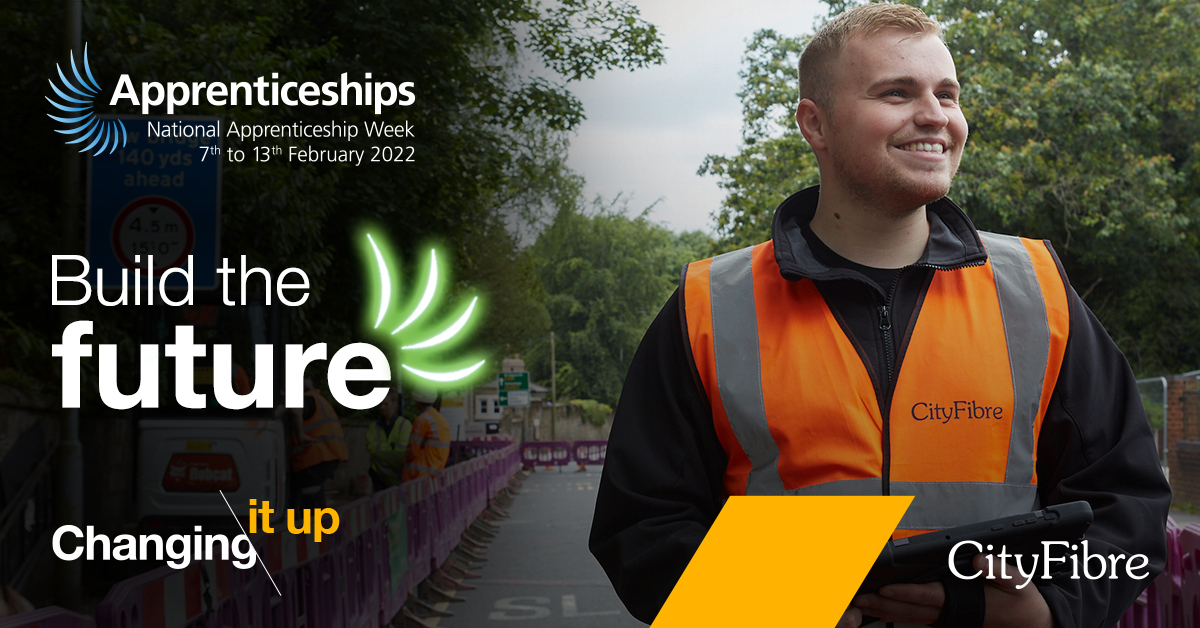 Undertaking an apprenticeship is a great way to gain a formal qualification in a specialist area, learning new skills and knowledge to grow and develop further in your career, all whilst gaining hands-on experience.
"Apprenticeships give you more specific knowledge which has helped massively with my frame of mind and how I focus my work which is key for the business to grow." Regional Marketing Executive, former apprentice.
With business growth in mind, Zoe Shepherd, our Early Careers Specialist, gives us a real insight into how our apprentices are one of the reasons behind CityFibre's success.
"Offering apprenticeships is a fantastic opportunity to bring new energy into CityFibre. The teams at CityFibre that have recently recruited apprentices are really seeing the benefit. Along with an increase in productivity, our apprentices are introducing their newly gained skills and sharing this learning with their colleagues. All of this is challenging current processes and changing the way we work to be more efficient and productive."
National Apprenticeship Week is aimed at celebrating the apprenticeships and apprentices across the country and it should be just that – a celebration. The positive impact apprenticeships have on our organisations, the economy and most importantly the apprentices themselves is something to shout about. And we're proud to be a part of it.
We're changing up an industry; and we can't do that without innovation and ambition. Not everyone develops people like we do. A CityFibre apprenticeship is focused, encouraging and opportunistic.
Across 2022, CityFibre will continue to recruit Early and New Careers talent into our organisation, so if you know someone who might be interested in Changing It Up, please click here to explore the opportunities we have!
Our Blog #
Read the latest news, updates and experiences from the CityFibre team and find out how we're Changing It Up