Yorkshire Housing team up with CityFibre to bring Full Fibre to customers #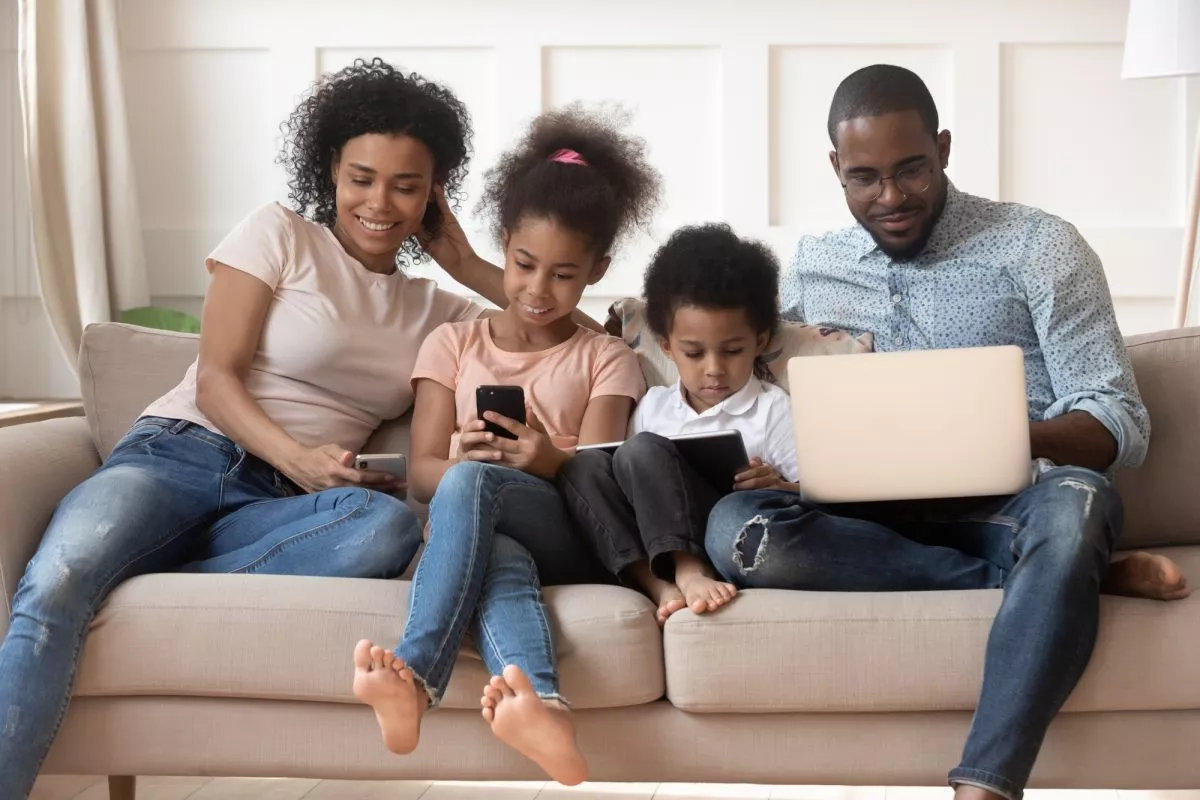 Residents across Yorkshire are now starting to benefit from next-generation digital connectivity – thanks to a partnership between Yorkshire Housing and CityFibre, the UK's largest independent Full Fibre platform.
Yorkshire Housing have been working with CityFibre since June 2021 to give thousands of tenants the option to secure a faster and more reliable internet connection, enabled by the new network technology currently being rolled-out across the UK.
CityFibre is currently investing over £600m across multiple towns and cities in the region, to bring fast and reliable Full Fibre-enabled internet services within reach of thousands of homes and businesses. According to recent Hatch research, the full fibre network is expected to unlock as much as £4bn in productivity and innovation in Yorkshire alone.
As part of the agreement with Yorkshire Housing, CityFibre has installed Full Fibre broadband at 41 apartment blocks, with further work planned. Wayleave agreements will be in place, ensuring the network build can go ahead smoothly so tenants can access the connectivity simply and without delay.

Full Fibre networks, unlike many of the copper-based 'fibre broadband' services available today, use 100% fibre optic technology to carry data at light speed all the way from the home to the point of connection. This gives users speeds of up to 1,000 Mbps for upload and download (up to 1,000 Mbps), near limitless bandwidth and connectivity users can depend on.
Sanjay Sudra, CityFibre's Head of Wayleave, said: "Few UK regions have embraced the digital age more readily than Yorkshire and agreements like this with Yorkshire Housing will help us to take the next step forward in the digital transformation of the region, enabling it to join the ranks of the best-connected in the country.

"Over the last few years, we've learned just how important connectivity is to so many aspects of life, as well as how much of a lifeline it can offer when it comes to keeping connected and accessing employment. We are looking forward to connecting more and more tenants across Yorkshire to our network so they can reap the benefits that come with a first-class and future-proof full fibre connection."
Bob Spedding, Yorkshire Housing Strategic Asset Manager, said: "We're pleased to be working with CityFibre so our customers have a faster broadband connection. Good internet access is essential with more people working from home and more services moving online.

"Faster and more reliable broadband means we'll be able to look at using more smart technology in customers' homes so we can offer them a better pro-active repairs and maintenance service."
CityFibre News #
With network projects in over 60 cities and construction underway to reach up to 8 million homes