York estate agent reveals common oversight made by house hunters #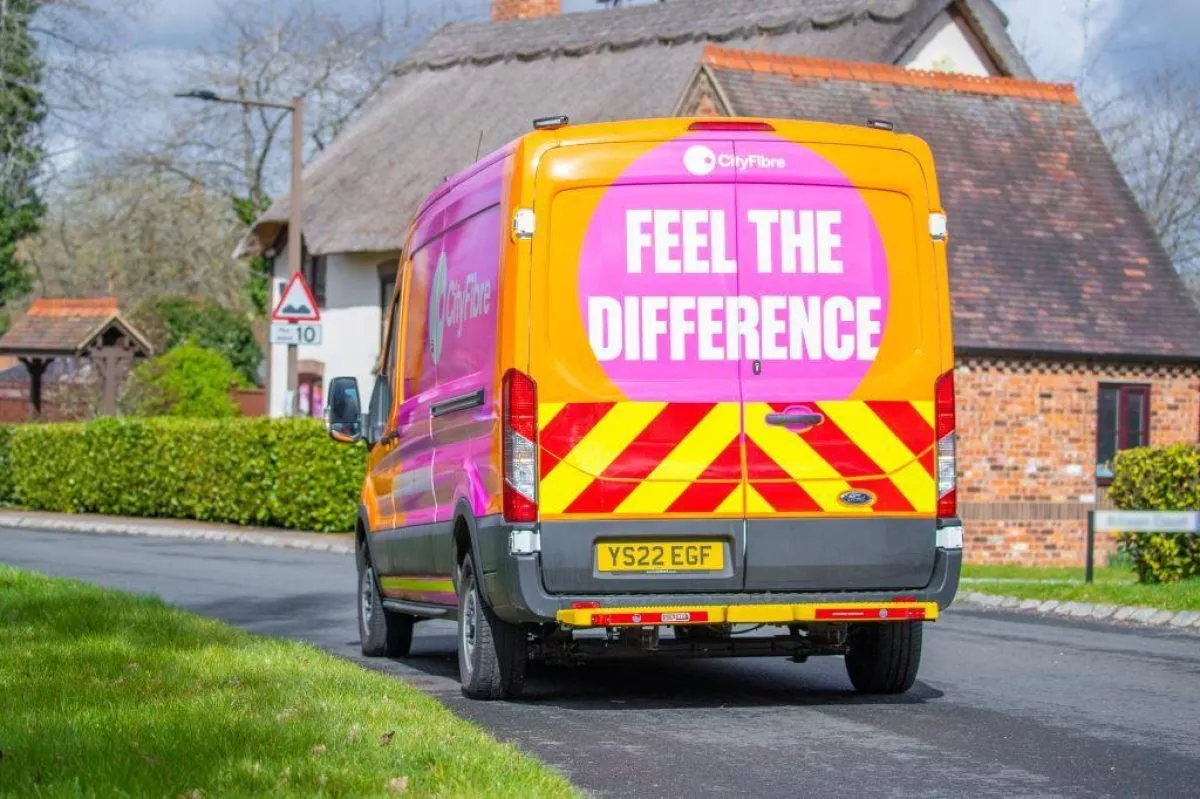 House hunters forget to check the quality of their home broadband before moving
This is despite home offices being among the most sought-after features of homebuyers in York, according to local estate agent Indigo Greens
CityFibre's full fibre network is being rolled out in York and is expected to bring £143m to the city in increased house value over a 15-year period
Prospective buyers are encouraged to check if their desired postcodes are included in the rollout
A home office and open plan living are the latest must-haves on the checklist of York house hunters, according to local York-based estate agent Indigo Greens, while parking, garden space and location still reign as the top priorities. Yet despite home offices' reliance on rock-solid Wi-Fi to work properly, house hunters are forgetting to see if their home offices can connect to next generation broadband.
CityFibre, the UK's largest independent full fibre platform, is calling on home buyers in York to add checking available Wi-Fi services to their tick boxes when they set out on their property hunt. Buyers in York can use a variety of free postcode checkers to see if they can get full fibre, the gold standard of broadband ideal for home offices.
While trusted estate agents' websites have got us covered on everything from a property's square footage, energy efficiency, transport links and local amenities at a glance, the reliability of the broadband in the street requires a little more attention. Here's why:
1. 'Full fibre' and 'fibre' broadband are two very different things – Full fibre networks use 100% fibre optic infrastructure to carry data at lightning speed. This gives users consistently faster speeds for upload and download (up to 1,000 Mbps) and near limitless bandwidth so everyone at home can work, study, stream or game simultaneously. 'Fibre' services on the other hand use copper, which transmits data using a much slower, heavier electrical signal. Almost two in three people don't know the difference between full fibre and part fibre. If you're reading this… you're already a step ahead!
2. Access to a full fibre network is not just faster, it's often cheaper - If a prospective home has access to the CityFibre network, high speed internet users could save as much as £266 in 12 months by upgrading to full fibre, while lower speed users could save up to £157 in 12 months.
3. Full fibre can add significant value to homes - while an Instagram-worthy new kitchen or even your essential boiler can increase your home's value, so too can a full fibre connection, with a recent study estimating that CityFibre's full fibre rollout will bring £143m to York in increased house value over a 15-year period.
Luckily for the people of York, CityFibre's multi-million-pound full fibre network offers residents and local businesses access to the fastest and most reliable broadband.
Kim Johnston, CityFibre's Area Manager for York, said: "The next generation of homeowners need houses that can cater for increased hybrid home-office roles. A reliable internet connection helps to enable our learning and entertainment streaming services, so this makes access to full fibre networks something that prospective house buyers should be looking for.
"Research shows that strong digital connectivity increases the valuation of properties and brings wider economic benefits to local areas. Moving house is an expensive task, but if new homeowners can access full fibre broadband it could potentially save then £100s on their bills, which is a huge added benefit."
Emma Brownbridge, Director & Branch Manager at Indigo Greens, added: "York is such a desirable location for house buyers. The city has so much to offer from historical landmarks and picturesque streets to vibrant bars and restaurants.
"Thanks to CityFibre's full fibre rollout in York, the city is set to become one of the best digitally connected places in the country, so local homeowners can rest assured the property market in York will continue to thrive in the digital age."
The top wish list items on York home hunters lists, according to Indigo Greens:
Location – York is a big and safe city with well-connected transport links throughout and plenty of options to fill your weekend. While York is a popular place to buy property all round, locations such as Heworth and Holgate remain fan favourites.
Parking – Off-street parking is an incredible asset in York. As a busy city, parking spaces are in high demand, so houses with dedicated parking areas are all the more attractive.
Garden Space – With hybrid working as popular as ever, people are spending more time at home. Having a garden space to kick back in during the summer months is an instant plus for prospective buyers.
Home Office – As many of us are working remotely for at least some of the time, a home office space is in high demand, whether that be a dedicated room or a nook under the stairs.
Open Plan Living – An open living space makes it easy to entertain guests or bring family together for a celebration, so it's an instant win for York house hunters.
Moving house is an expensive task with removal vans, stamp duty, estate agent fees and much more. By checking what internet services are available to your new home, you can save money and avoid Wi-Fi woes. House buyers can visit here to see if their future property can access the full fibre network.
At present, ready for service homes in York can connect to a full fibre service from a choice of providers, including Vodafone, TalkTalk, Giganet, IDNET, No One and Hyperfiber.
Savings calculations are based on comparing copper-based 'fibre' broadband packages currently available on the market with Fibre packages available over CityFibre's network. This also includes CityFibre's £50 new connection offer. Prices correct as of 10 May 2023.
CityFibre News #
With network projects in over 60 cities and construction underway to reach up to 8 million homes