Unlikely group becomes Aberdeen's digital crusaders, as CityFibre invests in digital skills training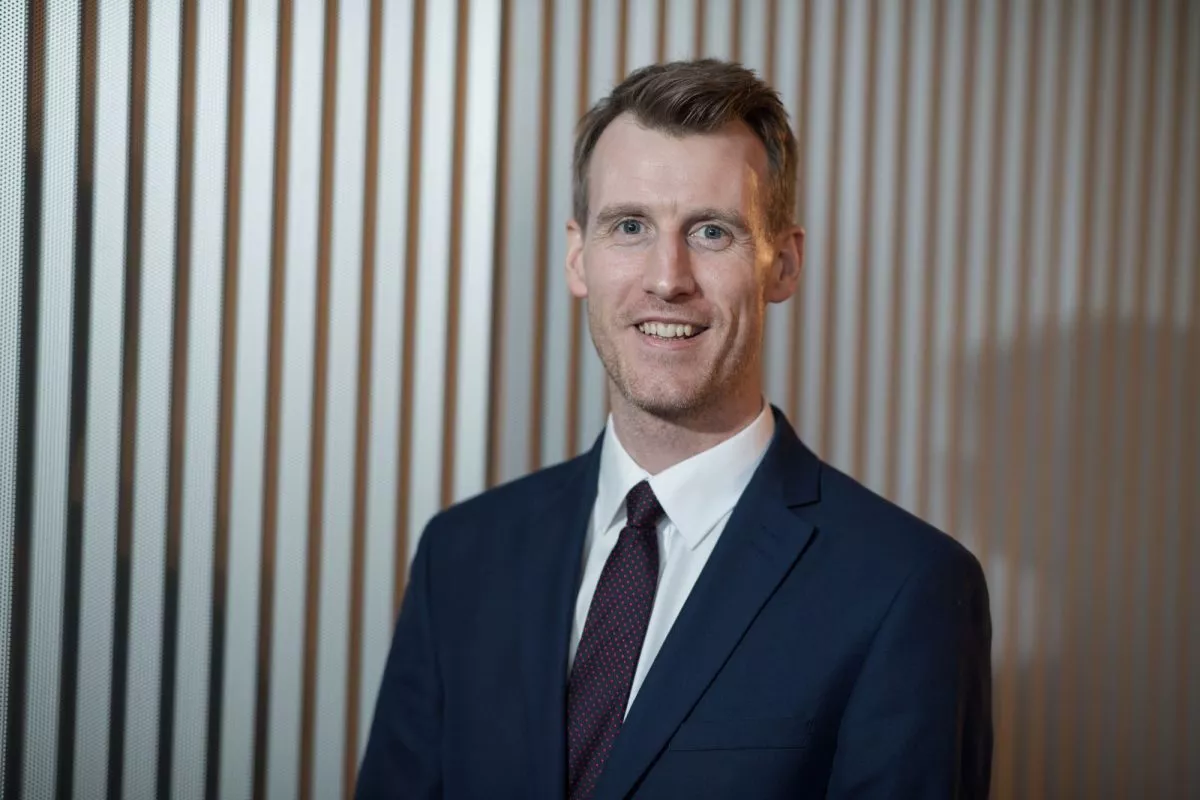 Gigabit City builder announces partnership with Silver City Surfers to mark first year anniversary in Aberdeen, ensuring everyone has the skills they need to navigate the digital age.
As the digital revolution gathers pace in Aberdeen thanks to CityFibre's investment in city-wide full fibre broadband infrastructure, an unlikely group has found itself leading the charge. Phone addicted teens and millennials are usually thought of as having the best grasp of the latest digital innovations, smart home technology and modern workplace IT tools. However, those aged over 55 are becoming the city's digital crusaders as a result of a unique partnership between CityFibre and local charity, Silver City Surfers, which works to ensure everyone can thrive in an increasingly digital world. Silver City Surfers supports over 55s to navigate their way around technology. They work with people of all abilities, from those who can't switch on a computer to tech savvy grannies and granddads. With more and more businesses and agencies switching to digital only, the local Aberdeen charity are there to support people to make sure nobody is left disconnected. Even in traditionally manual trades such as construction, many now find they cannot get by without the digital skills that are commonplace in other working environments. The support from CityFibre comes as it celebrates its one-year anniversary of announcing the city-wide expansion of its full fibre broadband network in Aberdeen, and at a critical time for the local charity as it faced a looming funding shortfall to provide its invaluable service.
Louise Farmer, Chair of the Management Committee at Silver City Surfers,
said: "The expansion of Aberdeen's full fibre network is opening new avenues for residents and businesses to enjoy a fast, reliable connection to the digital world. However, what's the point if only the digitally active can maximise the benefits? It's so important that everyone can make the most of digital connectivity to access services, better deals on their utility bills and so much more. "Some of our participants have never used a computer or smartphone and may not even have one at home. We provide a welcoming internet cafe style setting for our learners with a 1-1 tutorial approach rather than a classroom environment, which can be intimidating for older people. We help them with their basic digital skills and build from there. Coming to our sessions gives them the confidence to get online and be confident in using technology. "Unfortunately, funding is becoming increasingly challenging so the support of organisations like CityFibre is crucial to helping us ensure digital and social inclusion for mature members of the city and workforce." As well as providing financial support, CityFibre will also support the volunteer-led organisation to deliver several tutorials and support Silver City Surfers at its events.
Allan McEwan, CityFibre's City Manager for Aberdeen
, said: "Silver City Surfers provide a vital service at a time when the world is rapidly and increasingly becoming more digital, increasing the risk that people will be left behind, and the digital divide will grow. "Digital provides benefits and opportunities for everyone. Silver City Surfers is a vital cog in the wheel of our Aberdeen expansion project and, as we approach the first-year milestone, we're proud to support them as they continue to deliver their much-needed service, enabling digital and social inclusion within the community." Aberdeen is being transformed into one of the most connected cities in Europe thanks to CityFibre's investment of more than £40m and a strategic partnership with Vodafone, with thousands of premises now within reach of the state-of-the-art digital infrastructure. As part of CityFibre's endeavour to ensure almost every home and business is connected to full fibre by approximately the end of 2021, the programme has already delivered gigabit speed connectivity in several areas, including Garthdee, Ferryhill, Kincorth, Torry and Northfield. To find out more about CityFibre's Gigabit City vision for Aberdeen, visit:
cityfibre.com/Aberdeen
CityFibre News
With network projects in over 60 cities and construction underway to reach up to 8 million homes