Stirling proud to be leading the way as CityFibre's first completed Gigabit City in the UK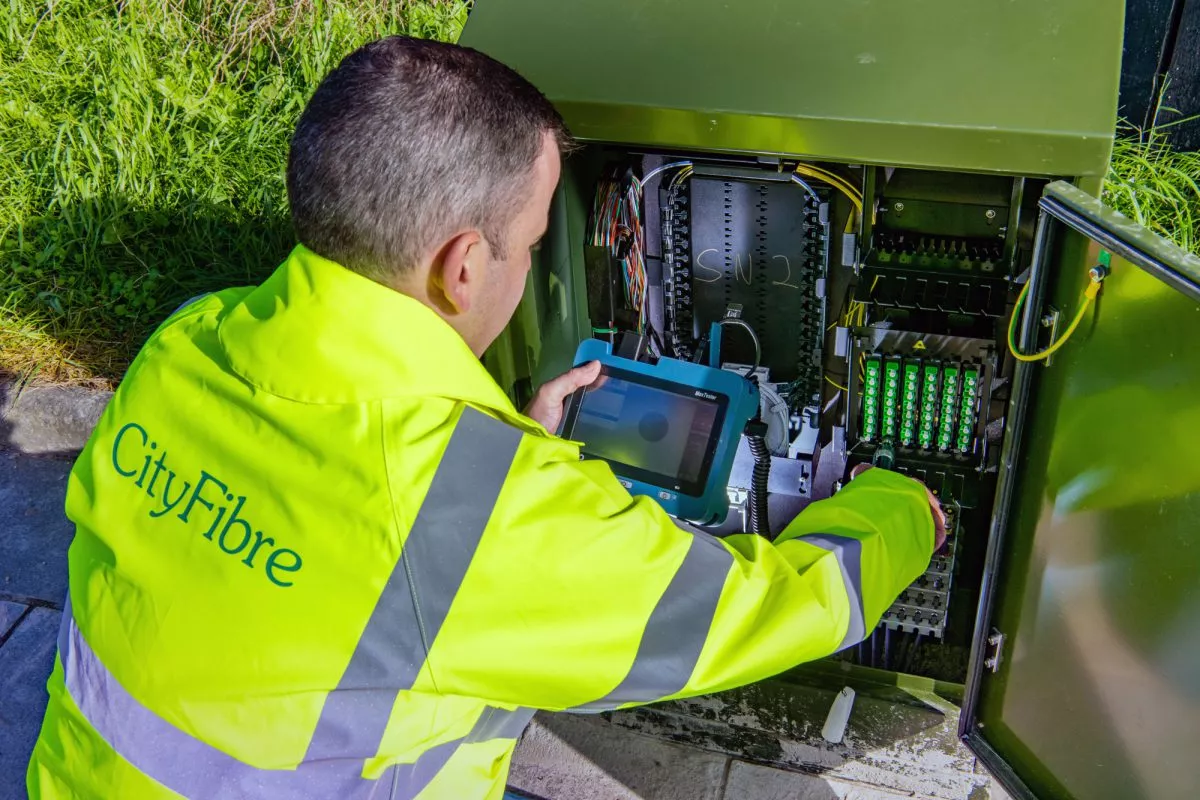 By Councillor Scott Farmer, Leader of Stirling Council

Stirling is a city with big ambitions and we're fully aware of the pivotal role digital infrastructure will play in achieving them in the years ahead.

That is why I was so proud to see Stirling become CityFibre's first completed Gigabit City project in August 2020, the culmination of years of hard work and a tremendous example of partnership working in action.

In CityFibre, we found a partner with a similarly ambitious outlook and we haven't looked back since those early days.

The £19m investment made by CityFibre to create a city-wide full fibre network is a game-changer for us. It is already enabling our forward-looking business community to compete on a global stage, supporting them to become more innovative and productive. Meanwhile, it is bringing huge benefits to our households too, powering smart technology and giving people the freedom to work from home with confidence, something which will be critically important in the recovery phase of the pandemic.

However, it's not just about the end destination – it's about how we got here. I was particularly pleased to see the team at CityFibre, led by Elaine Doherty, work hand-in-hand with council departments to deliver the best results for the people of Stirling.

As a result, we were able to use local knowledge to deliver this large-scale project with minimal disruption, with CityFibre displaying a truly positive approach to working with our local communities and stakeholders.

Construction work began in the village of Cambusbarron, which so happens to be part of my constituency. While challenging, the approach from the CityFibre team was second to none. They arranged for an additional bus service to support the local community and businesses while roads were closed; and along with our Council Officers, they spent significant time engaging with the Community Council and listening to local experiences so that actions could be put in place to deal with any challenges during and after installation.

I am pleased to say that upon the completion of the network in the area, Cambusbarron had one of the highest levels of full fibre service uptake in the UK, which is testament to the effectiveness of partnership working and the positive legacy being secured!

With the main project now complete, we are hugely excited to see how the people and businesses of Stirling make use of the technology.

Research shows it'll have a major impact on the economy over a 15-year period, suggesting it could add £11m to the value of local homes with Smart City initiatives adding as much as £21m locally.

We intend to go even further with ambitions to grow our Digital District, a space being developed in the city with our partners Codebase to help digital technology firms collaborate and grow. Full fibre will enable these businesses to reach new heights, while I'm also keen to see the transformative impact the technology can have on our health and education sectors too.

It has been a fascinating journey and I, for one, am incredibly excited about what the future holds for Stirling and CityFibre as we move forward.
CityFibre News
With network projects in over 60 cities and construction underway to reach up to 8 million homes