Racing ahead: CityFibre has laid enough cabling in Northampton to lap Silverstone 143 times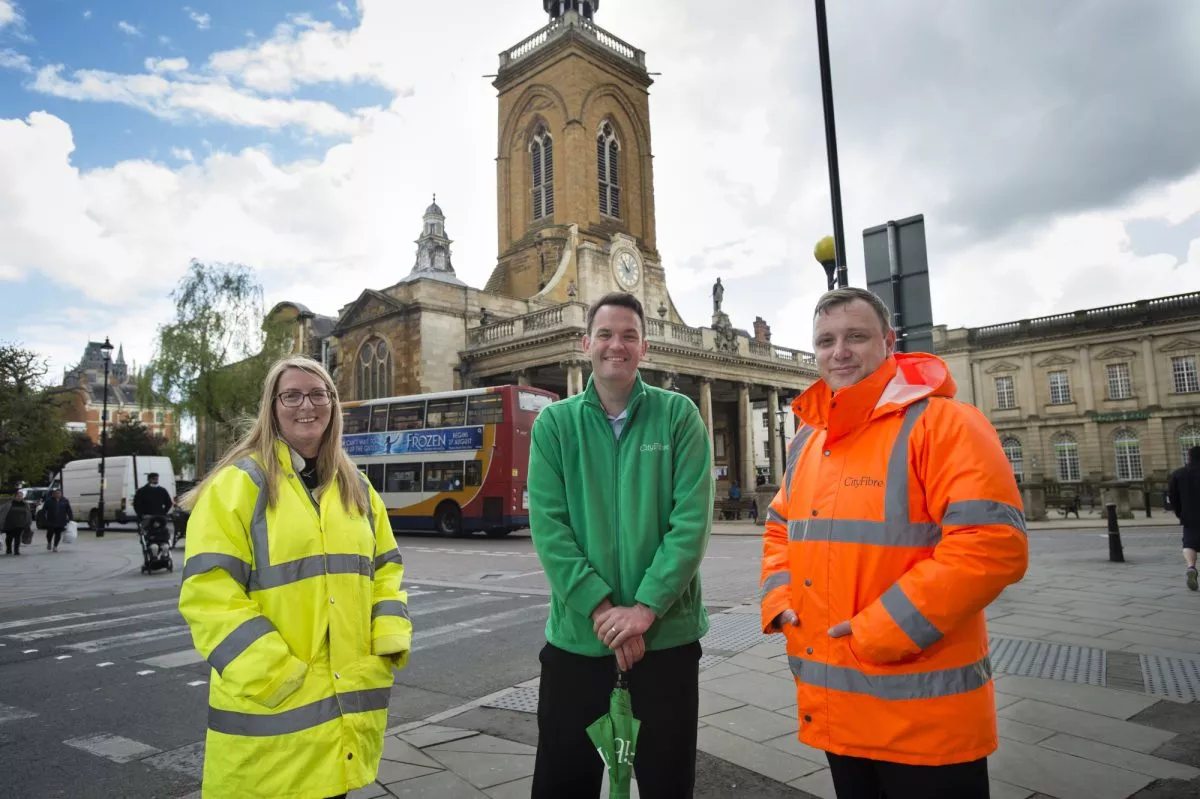 CityFibre, the UK's largest independent full fibre platform, has now laid a staggering 840km of full fibre internet cables through Northampton as part of its £40m plan to future-proof the town's digital connectivity.   
This milestone represents enough full fibre cabling to speed through 143 laps of the nearby Silverstone Circuit, home of the famous British Grand Prix.
It means CityFibre has already connected thousands of homes and businesses in Northampton to its full fibre network, allowing residents to access lightning-fast broadband services from launch partner Vodafone, on selected Vodafone Pro Broadband plans, while TalkTalk, Giganet, Zen, Air Broadband, Yayzi, IDNet and Octaplus are available in parts of the town.
James Cushing, CityFibre's Area Manager for Northampton, said: "We're making fantastic progress on our £40m investment to transform Northampton's digital infrastructure through the rollout of our full fibre technology. Thanks to the work of our build team, the majority of Northampton now has access to full fibre broadband, up from less than one per cent when the project began.
"Our network is being installed throughout the town's streets at speed. With thousands of residents already able to access the best available digital connectivity, we cannot wait for Northampton to reap the many benefits of full fibre broadband."
Councillor Jonathan Nunn, Leader of West Northants Council, added: "We're thrilled to learn that CityFibre is making significant progress on its full fibre network, which takes Northampton well ahead of the national average of full fibre availability. We have also recently agreed a wayleave which will allow this infrastructure to be installed to thousands of council homes, providing residents with increased choice, competition and access to the latest digital infrastructure and all the benefits this can bring. The full fibre rollout will massively upgrade the town's digital infrastructure and ensure our homes and businesses are equipped to thrive in the digital age."
Northampton is one of a growing number of locations in the UK to benefit from CityFibre's nationwide Gigabit City Investment Programme which will bring new and improved broadband infrastructure within reach of up to eight million homes and businesses nationwide.        
Granemore Group is installing the full fibre network on CityFibre's behalf, with works currently ongoing in the Abington and Semilong areas. Work has been completed across large sections of the town including Hunsbury, Grange Park, Far Cotton, Parklands, Blackthorn and Boothville with more to follow shortly. As work is completed in each neighbourhood, residents can access some of the fastest and most competitive broadband packages available.
People interested in giving their home or business broadband a boost can find out more about the build, register their interest and ensure they are updated on service availability here.
CityFibre News
With network projects in over 60 cities and construction underway to reach up to 8 million homes