Poor internet affects home saleability, reveals Inverness estate agent #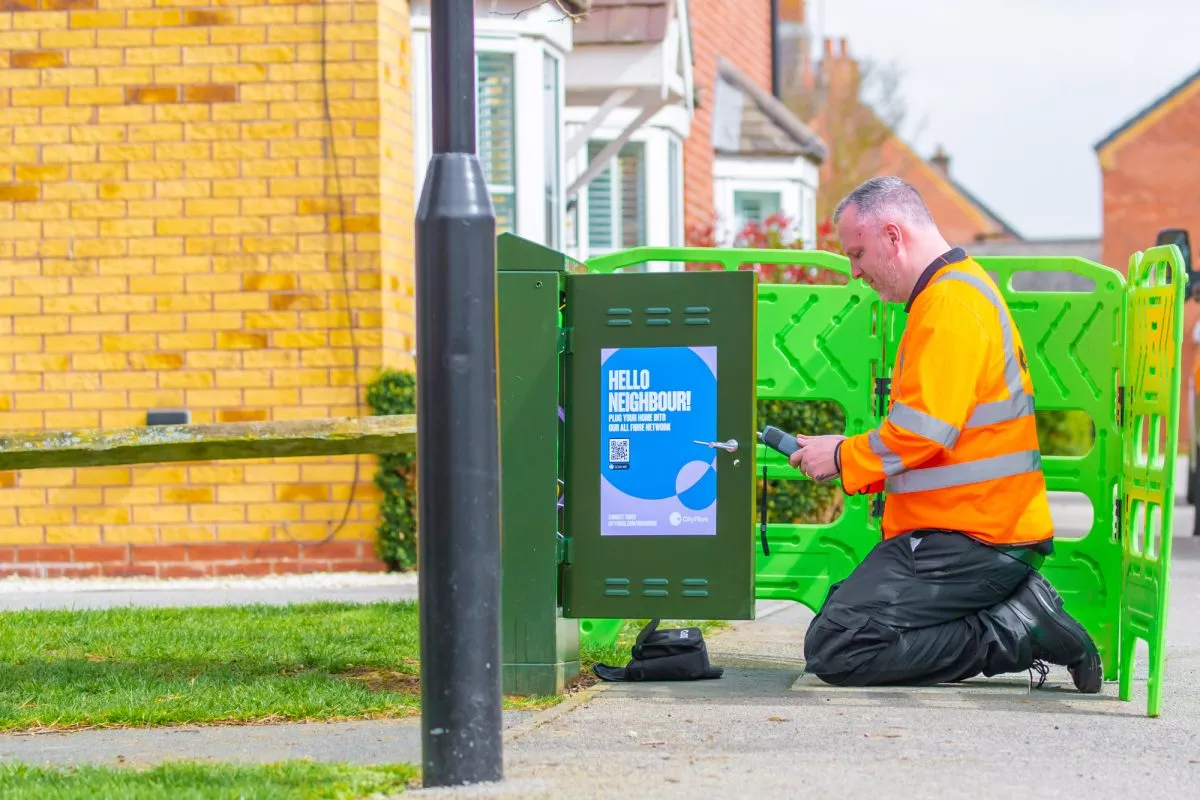 A slow and unreliable connection could keep a home on the market for longer and potentially impact final sale price, according to local estate agent Tailormade Moves
CityFibre has completed the primary build of its full fibre network in Inverness which is expected to bring a £46m increase in house value to the city over a 15-year period
Prospective buyers are encouraged to check if their desired postcodes are able to access the new full fibre network
A superfast internet connection is one of the 'must have' items on house hunters' lists when looking for a new home, according to estate agent, Tailormade Moves. The Inverness business also revealed that properties with a slow and unreliable connection face a longer period on the market and often, a reduced final sale price.
Prospective buyers in the area are also on the lookout for outside space and social, open plan living, while a dedicated home office space remains in high demand post-pandemic.
CityFibre, the UK's largest independent full fibre platform, is calling on home buyers in Inverness to add checking available Wi-Fi services to their tick boxes when they set out on their property hunt. Buyers in Inverness can use a variety of free postcode checkers to see if they can get full fibre, the gold standard of broadband ideal for home offices.
While trusted estate agents' websites have got us covered on everything from a property's square footage, energy efficiency, transport links and local amenities at a glance, the reliability of the broadband in the street requires a little more attention. Here's why:
1. 'Full fibre' and 'fibre' broadband are two very different things– Full fibre networks use 100% fibre optic infrastructure to carry data at lightning speed. This gives users consistently faster speeds for upload and download (up to 1,000 Mbps) and near limitless bandwidth so everyone at home can work, study, stream or game simultaneously. 'Fibre' services on the other hand use copper, which transmits data using a much slower, heavier electrical signal. Almost two in three people don't know the difference between full fibre and part fibre. If you're reading this… you're already a step ahead!
2. Access to a full fibre network is not just faster, it's potentially cheaper - If a prospective home has access to the CityFibre network, high speed internet users could save as much as £216 in 12 months by upgrading to full fibre, while low speed users could save up to £107 in 12 months.
3. Full fibre can add significant value to homes - while an Instagram-worthy new kitchen or even your essential boiler can increase your home's value, so too can a full fibre connection, with a recent study estimating that CityFibre's full fibre rollout will bring £46m to Inverness in increased house value over a 15-year period.
Luckily for the people of Inverness, CityFibre's multi-million-pound full fibre network offers residents and local businesses access to the fastest and most reliable broadband.
Paul Wakefield, CityFibre's Senior Partnership Manager for Inverness, said: "From home working, learning or entertainment, the current generation of house hunters are seeking homes that will cater for ever increasing connectivity needs. Broadband access has become as critical to everyday life as heating and running water.
"Research has shown strong digital connectivity can increase the valuation of properties as well as bring a host of further economic benefits to local areas. By supporting an unhampered nationwide rollout, the UK government and regulator can ensure all households benefit, and no communities are left behind."
Karine MacRae Simpson, Director at Tailormade Moves, added:"Inverness is a desirable location for house buyers. As the gateway to the Highlands, the city has so much to offer from top quality restaurants to the Victorian market, all a stone's throw away from the amazing Scottish landscape.
"Thanks to CityFibre's full fibre rollout in Inverness, the city is set to become one of the best digitally connected places in the country and there's an opportunity for both property buyers and sellers to reap the rewards."
The top wish list items on Inverness home hunters' lists, according to Tailormade Moves:
Garden Space – Hybrid working has become the norm for so many. With people spending more time at home, a garden space to kick back in during the summer is an instant plus for prospective buyers – even if the sun remains elusive, south or west facing gardens remain desirable.
Home Office or Study – Many of us are working remotely at least some of the time, putting home office space in high demand. The moving trend to hybrid working has definitely helped the rural market to sell in recent years.
Reliable and Fast Internet Connection – Much of Inverness is a semi-rural market, and so a fast internet connection is a concern we hear from prospective buyers. This is especially the case in homes with teenagers! Parents want to keep the whole house happy to be able to stream, scroll social media or game online without buffering.
Open Plan Living – An open living space makes it easy to entertain guests or bring family together for a celebration, so it's an instant win for Inverness house hunters.
Moving house is an expensive task with removal vans, stamp duty, estate agent fees and much more. By checking what internet services are available to your new home, you can get save money and avoid Wi-Fi woes. House buyers can visit here to see if their future property can access the full fibre network.
At present, ready for service homes in Inverness can connect to a full fibre service from a choice of providers, including Vodafone, TalkTalk, BrawBand, Zen, Brillband and Giganet.

CityFibre News #
With network projects in over 60 cities and construction underway to reach up to 8 million homes