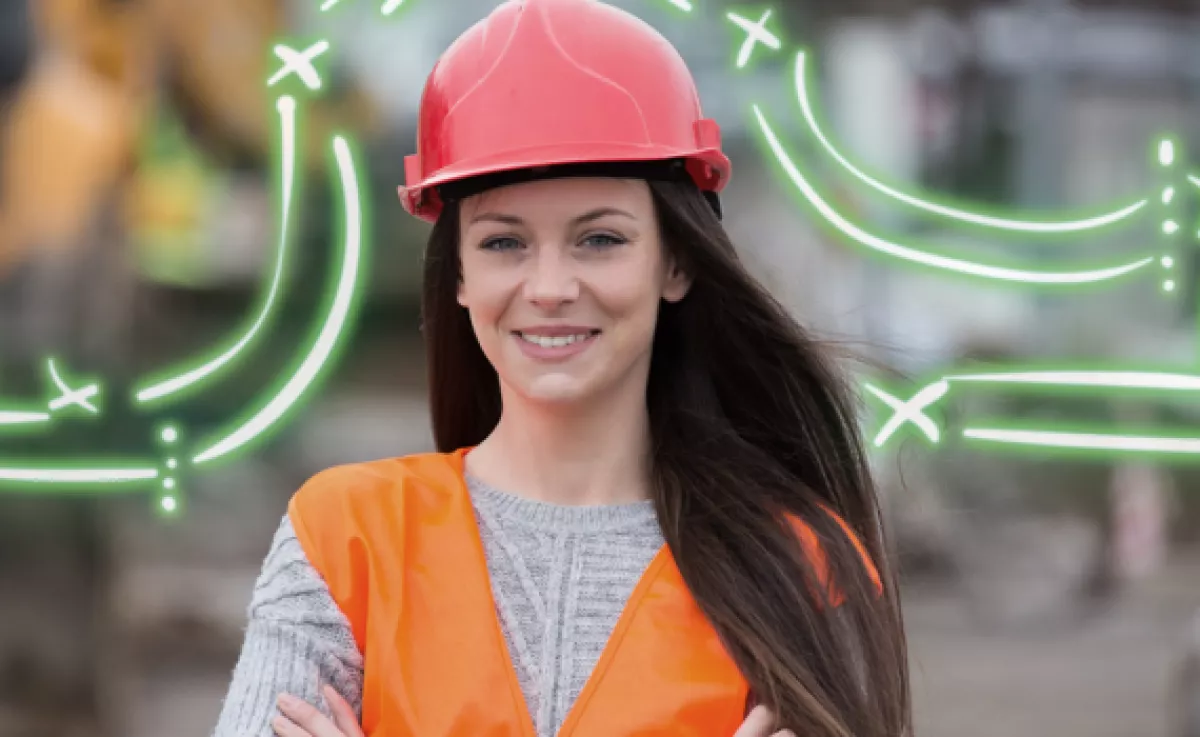 Sarah Malin, Director of Group Operations and Programme Management Office at CityFibre takes a personal look at International Women in Engineering Day and its importance to CityFibre.
Today is International Women in Engineering Day, an event that seeks to celebrate the fantastic work women engineers are carrying out across the world and closer to home here in the UK. It's particularly important for CityFibre to celebrate this year as we were recently recognised by The Times as a Top 50 Employer for Women following an assessment by experts looking at criteria such as our approach to recruitment, family friendly policies and how we have championed gender equality in the context of the pandemic.
On a personal level, it's incredibly rewarding to see the business being recognised for the work it has done and my hope is that it will inspire other women to follow in my own footsteps. I grew up in Wales, where the rural community expected young people to go into farming, but I wanted something different, so I left home and headed to London to do my studies. One of my first jobs was working at an Internet Service Provider as a project coordinator, and I eventually became an operations manager accountable for customer IP provisioning and then got involved in merger and acquisition projects. From there I was able to gain experience delivering customer and transformation programmes and portfolio management. Through these experiences, I now consider myself an engineer as I have managed many engineering teams, requiring a huge amount of understanding of technical language and end-to-end processes.
While some may say this isn't a traditional technical role, the truth is leading the Group Operations and Programme Management Office at CityFibre requires all the problem-solving skills engineers use on a daily basis. Because of the multitude of challenges I can face, no two days are ever the same. I get to deal with a variety of subject matters critical to the success of the business, tackling different sets of problems and working on solving them as best I can. It keeps it interesting and forces me to keep my technical knowledge up to speed and broad.
As we celebrate International Women in Engineering Day this year, my message to other women looking to establish a career in engineering is this: it's easy to be intimidated by tech or engineering firms, but you need to believe in your abilities. Don't be put off by the word 'engineering', this is an incredible career path to get into with great opportunities.
At CityFibre we have a very clear goal – the reach at least 8m homes across the UK with the full fibre infrastructure that is going to power this country for generations to come. What is not so clear is who the people will be who will help us reach that target. Our aim is to be as inclusive as possible and we have to reach young people and change women's perceptions about the career opportunities we are offering.
Since last summer we have begun a process to hire up to 10,000 people across the UK and supported this with tailored recruitment drives, offered bespoke training through our partners at PQMS and we recently placed our first graduates through the Government's Kickstart initiative. To any women thinking that today is the day to make the jump into engineering, I would point them in the direction of our vacancies page and urge them to apply. There are some fantastic women engineers already working here, and there is plenty of room for more. So, what are you waiting for?
CityFibre News
With network projects in over 60 cities and construction underway to reach up to 8 million homes