How new consumer ISP, Brillband, is bringing a new breed of broadband to bear #
Brillband case study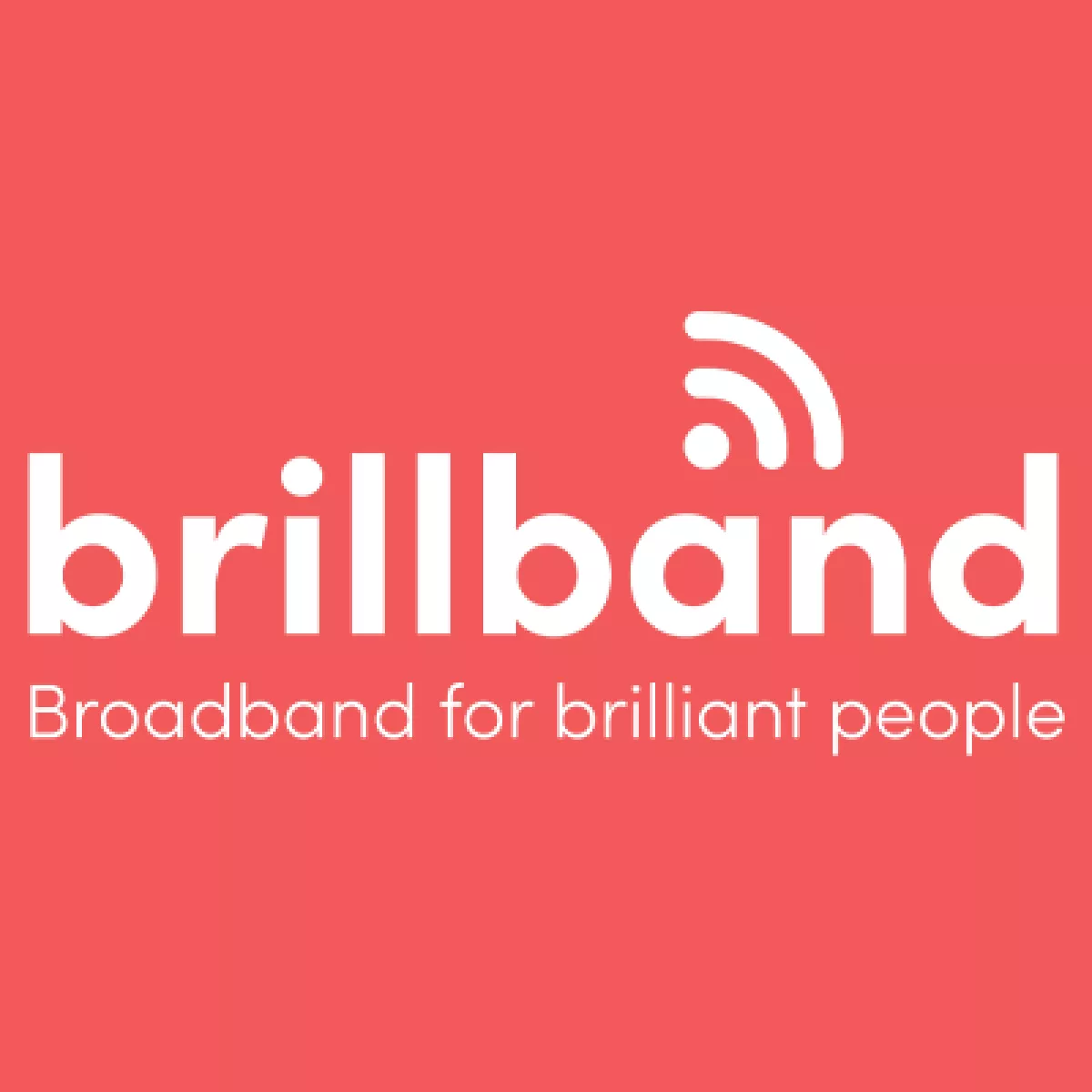 Background

Brillband, a Glasgow-based broadband start-up, was borne of founder and CEO Duncan Di Biase's frustration with consumer Internet service providers' lacklustre performance. In particular, unreliable connections, poor customer support, and price rises that are frequently levied on loyal users. He saw a gap in the market for a different type of ISP: a lean, agile, challenger brand that doesn't try to pull the wool over a homeowner's eyes, but instead offers fast, reliable broadband, clear pricing, and puts users firmly in control.
"ISP business models haven't adapted to the 21st Century and the needs of the 21st Century customer. They are very much stuck in this 90s approach to the Internet," he says. "I looked at what Monzo and Starling had done with banking and the technology they were using, and I asked, why can't we bring this approach to the broadband market?"

A successful entrepreneur, Di Biase felt it was important to embark on his Brillband adventure from a customer-first, rather than technology-first, point of view. "Most broadband networks are built by technical people," he says. "Technical people are great, but they don't always grasp the problems consumers face, because they have such an intrinsic understanding of the engineering and are generally able to self-serve and fix their own issues."
Challenge
Di Biase felt strongly that Brillband needed to be a truly greenfield broadband provider, unencumbered by legacy technology and legacy thinking. As such, shackling his company to an incumbent wholesale provider was not an option. However, as a lean start-up, he had no desire to go out and dig a brand new full fibre network either. Therefore, he was on the lookout for a wholesale network with the same dedication to customer service, and with the calibre of technology that would enable Brillband to flourish.

Solution
After a conversation with various stakeholders including Joe Dunn, Head of Software Development, Brillband engaged CityFibre. As well as the speed and reliability of its full fibre network, the data insights that CityFibre provides to their retail ISP customers were the ideal fit for Brillband. It gives them a highly-detailed view on how their customers' service is performing, enabling them to quickly optimise the service, and identify and isolate any issues that a user may encounter on a per-device basis.
"We felt confident that Brillband had found the right digital infrastructure provider, and CityFibre had found an ISP that has the ambition to leverage its full fibre network capability to the max," says Di Biase.
"If a wholesale provider hasn't tried to innovate their network and has still got huge amounts of legacy components left on it, the cost of all that gets passed onto me," he continues. "CityFibre's vision to genuinely innovate archaic infrastructure throughout the UK by implementing new solutions and state-of-the-art facilities like their fibre exchanges, and how they collaborate and take time to understand our vision is what sets them apart."
CityFibre's ambitious network deployment plan also aligns with Brillband's own ambitions. "The network is growing at a rate that is fast enough for us," Di Biase says.

Results
It is still early days for Brillband, but it is off to a promising start. The company tested the water with an alpha service launch in November 2022 and fully launched their service in January 2023. Their service is available across Glasgow, Renfrewshire, Stirling, Aberdeen, Inverness, Dundee, and Edinburgh. With a service underpinned by CityFibre's network, Brillband is able to offer 900 Mbps broadband for an extremely-competitive £35 per month.
Like any good entrepreneur, Di Biase is also looking to the future. "If we can get it right in Scotland, there is certainly potential to work with CityFibre South of the Scottish Border." He's also keen on the potential to deliver multi-gig services as CityFibre rolls out 10Gbps XGSPON across its network.
CityFibre News #
With network projects in over 60 cities and construction underway to reach up to 8 million homes