FROM STRATEGIC VISION TO ROLLOUT REALITY #
The story of a Programme Management Office – with a difference.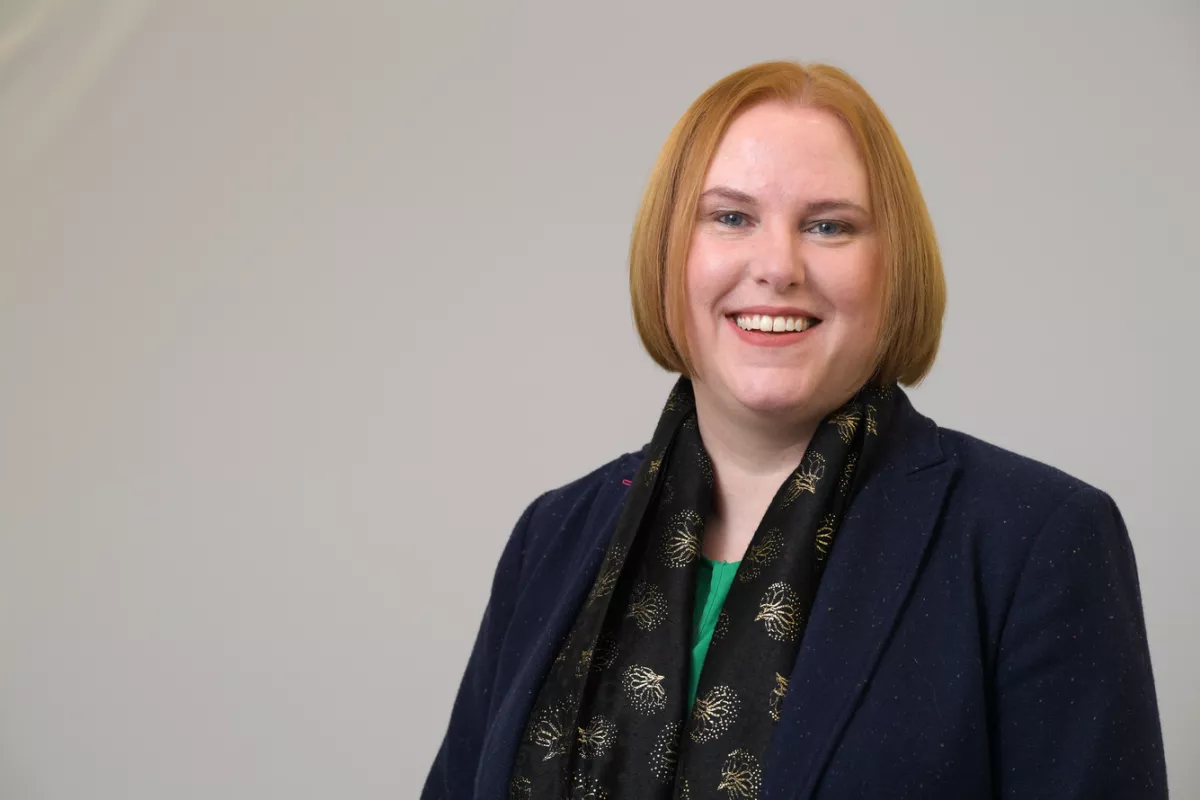 CityFibre's Programme Management Office (PMO) function, led by Sarah Malin, has played a critical role in driving the company's fibre rollout from a standing start to 2.5m homes ready for service today. We caught up with Sarah (who often light-heartedly refers to herself 'Director of Stuff') to explore her team's unusual remit and its role in the next phase of a challenger's journey.
"Set crystal clear priorities, ensure different parts of the business are on the same page, and never shirk a new challenge".
These are Sarah's core work principles and just like CityFibre's ethos itself, she gets a kick out of taking on the seemingly impossible and making it happen!
By combining her PMO role with that of Group Director of Operations, Sarah basically runs the company's engine room. With a finger in every pie, her team has not only programme managed CityFibre to become the UK's largest independent full fibre platform, but is now freshly focused on the challenge of growing the number of customers on its network as smoothly and efficiently as possible.
"Our first job is to make sure all parts of CityFibre understand our priorities and to support those interacting with partners and end-customers on a day-to-day basis", explains Sarah. "In this sense, we're the 'glue' of the organisation, getting alignment between different departments, considering their feedback, responding to questions, and providing the 'one truth' central steer needed to achieve all our objectives."
Inside the engine room
When asked what she's most proud of Sarah talks about how – with the right programme alignment – teams across CityFibre can work together to resolve challenges rapidly. For example, it was clear that ISP partners – especially those entering the consumer market for the first time – needed to interconnect at a single location to serve customers across CityFibre's entire footprint.
"Within 18 months we'd project managed the launch of a new National Access product that enabled exactly that, saving them having to invest upfront in putting equipment in all our Fibre Exchanges."
Another example is CityFibre's decision to upgrade its network platform from GPON to XGS-PON.
"It was always in CityFibre's plan to trigger the XGS-PON upgrade when the time was right, but when that came, supported by our programme management, the delivery teams went from the first pilot deployment across York, to a nationwide rollout programme running at impressive pace."
The secret to this, in Sarah's view, is the nimble and ambitious culture of the organisation coupled with the single-minded mission and clarity of objectives that run through everyone in CityFibre like veins.
"The rigour and process needed to deliver huge transformational change for any company starts with everyone knowing and understanding what the end-goal is, passionately stepping up to every challenge along the way and never settling for a mediocre solution at the end".
It's this challenger mindset and restless energy that has helped CityFibre tackle every curveball so far, including those outside its direct control, like rising supply chain costs, Covid, Brexit and a turbulent economy.
The next phase of CityFibre's evolution is where it all comes together though!
"We've learnt as a team how to successfully scale and refine our build. Now it's about driving quality up as high as we can get it, growing the customers on our network and ensuring they never want to leave!"
Ready For Service (RFS) (rather than the easier measure of 'Premises Passed') has always been important in CityFibre, but now it's sacrosanct because high-quality customer experience hinges on the accuracy of this one truth, readiness information.
"My team's job is to align all the moving parts across our business to ensure that when we release each premises as RFS we are ready to provide a guaranteed customer install date and set the service live without a hitch on that date. It sounds simple but there are many teams involved, including external contractors and supply partners. That's exactly the kind of challenge my team of programme managers relish.
Truthtellers and action makers
Malin is not your typical senior executive. She's made her way to where she is now by experience rather than academia; recognising that leadership is not about the person doing the talking, but listening, mobilising and never being afraid of a challenge.
"I get bored easily and the fact that every day in a PMO is different with a new project around every corner, suits me to a tee. Our remit also goes far beyond that of a typical PMO. We maintain a vital link into strategy and our role is to convert that strategy into operations, providing data reports and analysis on almost every moving part. This makes us the conscience of the business too, providing independent, unabridged feedback on how the company is performing and what needs to be tackled next. We don't sugar coat anything. We expose issues and opportunities and we manage the action that follows!"
Overall, it's the 'we can if' challenger attitude that best summarises both Malin and CityFibre though.
"In big established corporates, the different strategic priorities that exist across divisions often make decision-making inefficient and slow. It's not like that here though. Almost every week I find myself astounded by the alignment, pace and positivity, and there's nothing more satisfying than seeing my team steer complex programmes to completion and witnessing the impact of what we do."
Evidence lives in plain sight
It's easy to underestimate the impact of a challenger on an industry but for CityFibre the evidence lives in plain sight. Homes, businesses, public services and local economies are already benefitting from better connectivity and choice, ISPs and build partners have the opportunity to grow and evolve their businesses in tandem, and the UK's incumbent operator can no longer rest on its laurels.
As CityFibre moves at pace into the next phase of its journey, more positive impacts will be felt nationwide and right in the middle will be Sarah and her team with eyes across it all, powering things forward and helping to navigate whatever challenges arise along the way.
CityFibre News #
With network projects in over 60 cities and construction underway to reach up to 8 million homes