Dark Fibre for all reasons #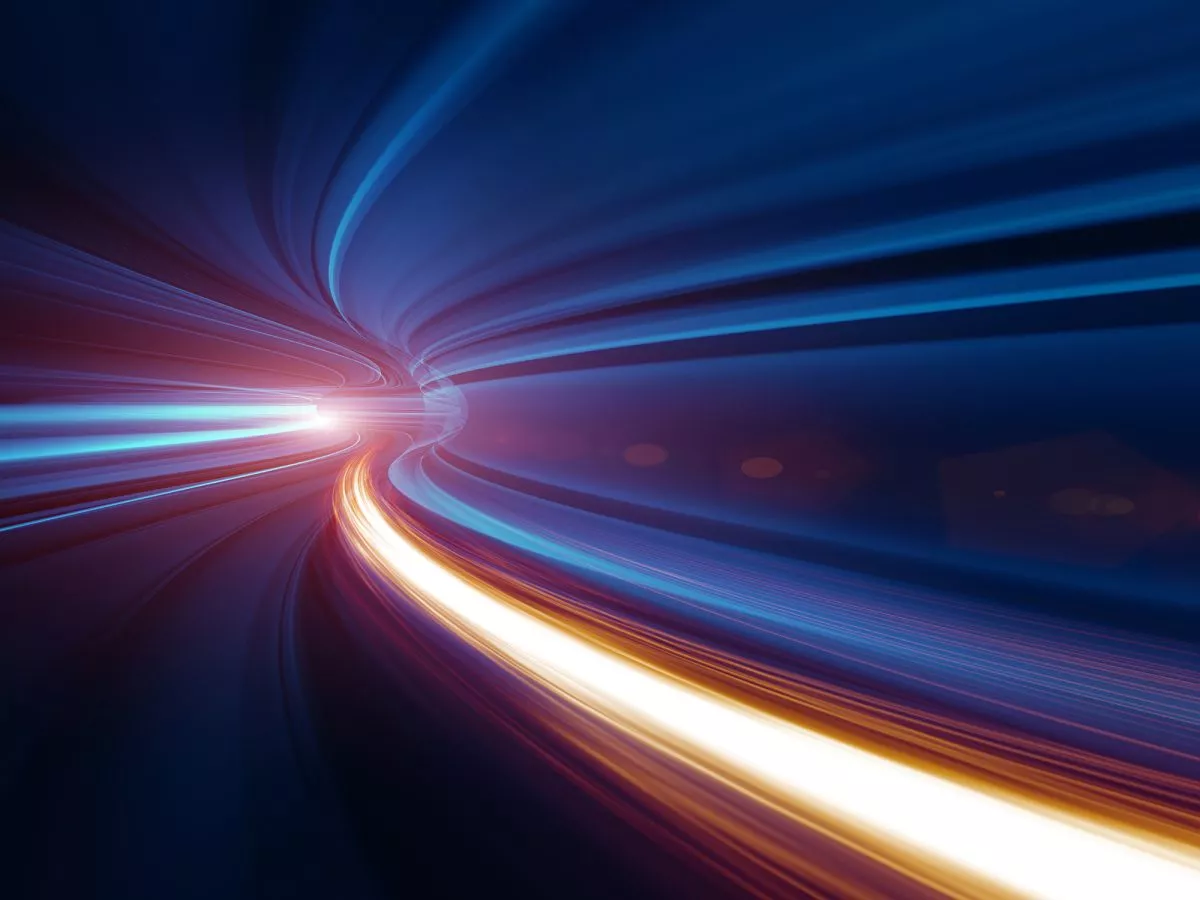 The availability of dark fibre is shifting the connectivity power balance, placing an unprecedented opportunity into the hands of those who are closer to customers and offering them limitless capacity. To say that the wholesale availability of dark fibre has catapulted the industry into a new era of communications would be to greatly understate the seismic jolt that leaves bandwidth scarcity, costly MPLS platforms and ATM networks in the dust and crumble of times past. Today, the UK comms sector is on the cusp of a revolution that will drive a new explosion of bandwidth use, with incredible new solutions and applications, all fuelled by the availability of limitless capacity. Dark fibre is the ultimate solution if you're looking to keep up with the pace of change and innovation, control performance, strategically manage networks or scale up – all without suffering continual increases in cost as you do so.
What is dark fibre? Dark fibre is simply unlit fibre optic cable. It's typically laid in bulk by a network builder for the purpose of leasing to others. If you choose to lease and light it up (rather than buying managed services for example) you can use it to build competitively priced enterprise network solutions for multiple clients, reduce prices by migrating existing customers or connect your own network assets in a more cost-effective way. You're also free to deploy your own breed of differentiated off-the-shelf managed services at a much more competitive price. Whatever the use scenario, the decision to consume dark fibre is usually driven by the desire for more control over solution design, service wrap, long-term costs or all of the above. The ability to choose the platforms, protocols, equipment and architecture is what delivers that control. It gives you the ability to eliminate unnecessary middleware and be directly responsible for how network performance and security are managed. This freedom of choice opens the door to building new bespoke services where you decide exactly what bandwidth is provided on day one, knowing that you can turn up the dial at low cost and overnight if needed. These services are so compelling that other providers will want to resell them for you, evolving your business model and turning competitors into valuable partners. The growing accessibility of DWDM technology is very timely. It can be used to make the most of every strand of fibre, enabling just one fibre to meet the high bandwidth needs of multiple customers far into the future. There is a large number of DWDM equipment suppliers and they are keen to support in this area. Dark fibre is analogous to a motorway. To an incumbent network operator like BT the fibre in its network is exactly this, a means to a lucrative end. The real money makers for these operators are the Ethernet and DWDM based products they sell, representing the high margin grossing service stations and toll booths. Letting those who use the motorway build their own service stations erodes their revenue. But what's more important is that it hands a game changing opportunity to those who better understand the end user, crave differentiation and control and who can operate in a more agile and customer-focused way.
Fibre made simple Dark fibre is often talked about as if it's something new, or some kind of dark art. But that could not be further from the basic facts. It's just glass lying in the ground waiting to be lit by someone who knows how to do it. What's new is the nationwide availability of metro dark fibre at a wholesale level. That's what companies like CityFibre were founded to deliver and what Ofcom is forcing BT Openreach to offer (albeit not until October 2017).
Why dark fibre now? Quite simply, the world has changed. Mobile operators are looking for ways to backhaul small cells more cost effectively and increase overall network performance. Data centres want true resilience as well as more control over connections and costs. And key industries like finance and government want end-to-end network visibility, highest possible performance and maximum security, all of which commands a price premium. Meanwhile, cloud and hosted applications continue to win votes from businesses of all shapes and sizes. They help them to cut costs, work faster, protect their data more reliably and compete on a level playing field no matter how small or large.
Key point
But the rub for businesses, especially SMEs, is that such applications are wholly dependent on reliable, high bandwidth connectivity. If their connections aren't up to the job after the cloud investment has been made, they have no choice but to upgrade their managed services and swallow significant cost increases for the privilege of something that should be on tap. Only dark fibre can break the relationship between cost and bandwidth that currently challenges all of these sectors. Incumbent operators clearly need to offer it. But if you're looking for the early mover advantage or would prefer to work with a company that has made it their priority to provide it, then you need to look at alternative network providers like CityFibre. With CityFibre you'll also benefit from a capacity rich modern network build, on-demand extension, commercial agility and full support for your strategic objectives and business model. Find out more at
www.cityfibre.com
.
This article is part of market report that was co-produced with and published by
Comms Dealer
in their September 2016 issue. The full report includes interviews with dark fibre trailblazers, Commsworld and Exa Networks.
CityFibre News #
With network projects in over 60 cities and construction underway to reach up to 8 million homes