CityFibre's primary-build in Yaxley is now complete #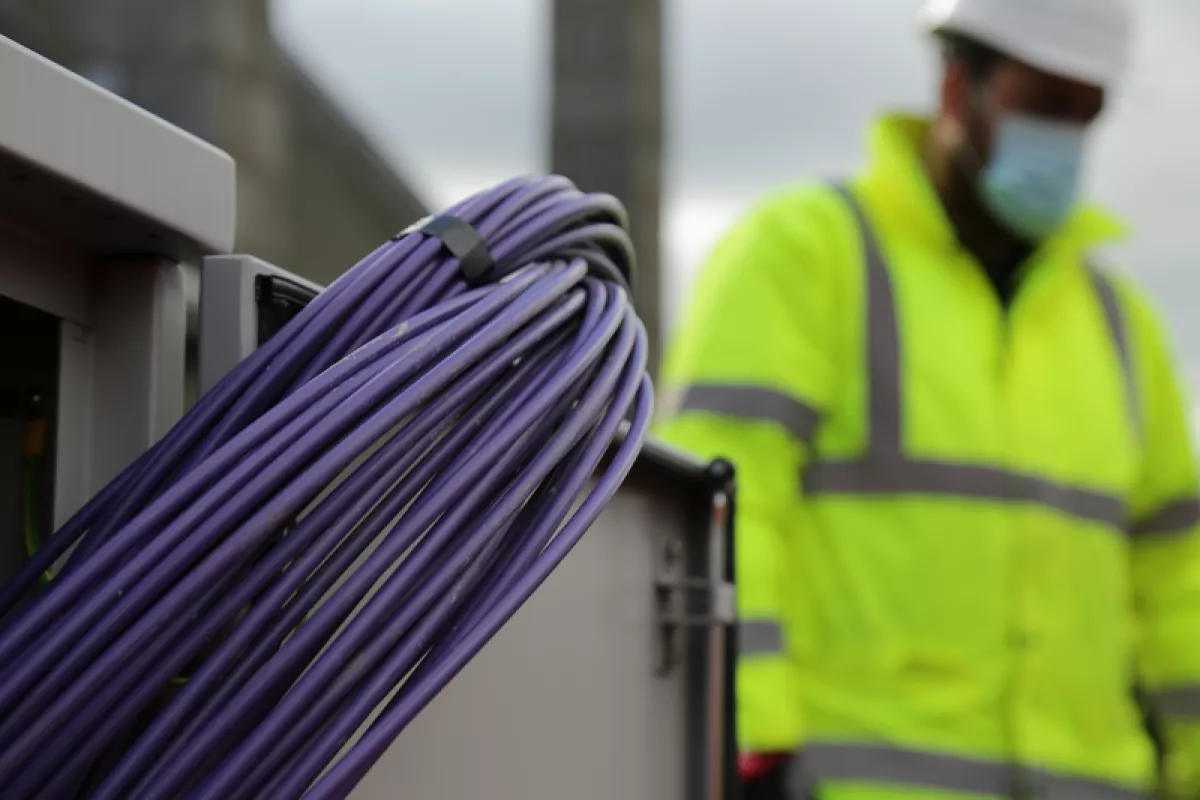 CityFibre, the UK's largest independent full fibre platform, has completed the primary-build of its full fibre network in Yaxley. The new network is an extension of CityFibre's network in nearby Peterborough, bringing the total footprint in the area to over 70,000 homes and businesses.
Construction began on the £2m project in June 2022 and the new network in Yaxley is now ready for service to almost 3,600 homes in the village, representing almost 90% of the residential properties.
Almost all Yaxley residents can now enjoy affordable, gigabit-capable, and reliable full fibre broadband from a range of internet service providers (ISPs) including launch partner Vodafone, TalkTalk, Zen, Giganet and many more. All homes passed by the network can schedule a full fibre installation within five working days of placing an order.
A recent report by the consultancy Hatch, commissioned by CityFibre, found Peterborough stands to experience significant economic, social and environmental benefits from its new digital infrastructure platform, including over £293m in productivity and innovation gains and £65m from a widened workforce over a 15-year period. Enabling 5G rollout alone could drive up to £698m in positive economic impact. As a nearby village, Yaxley is set to enjoy the benefits of this economic uplift in Peterborough and unlock new opportunities from CityFibre's digital infrastructure upgrade in the village.
Speaking of the Yaxley project, Rebecca Stephens, CityFibre's Regional Partnership Director, said: "Yaxley is today one of the best-connected places in the country thanks to the full fibre infrastructure that our team has rolled out across the village in less than a year. We cannot wait for the community to reap the many benefits of full fibre, from seamless streaming at home to business productivity and innovation uplifts."
Shailesh Vara, MP for North West Cambridgeshire, said: "I am very pleased that CityFibre's primary build in Yaxley has now been completed, and I also welcome their aim to extend their reach in the future, which will benefit many local residents. Digital infrastructure is vital for modern living – for individuals, households, and businesses, which all adds up to helping to boost the local economy."
Cllr Sarah Conboy, Executive Leader of Huntingdonshire District Council, added: "It is fabulous news that this significant investment to digital infrastructure is now live in one of the biggest villages in our district. Full fibre availability in Yaxley is going to make such a big difference to both businesses and our communities, allowing people to be better connected and access services with greater ease. The increased availability of high-quality broadband enables the increased future-proofing of our communities, as digital connectivity continues to become a crucial feature of modern life."
People interested in upgrading their home's digital connection to full fibre can find out more at www.cityfibre.com/PR.
CityFibre News #
With network projects in over 60 cities and construction underway to reach up to 8 million homes