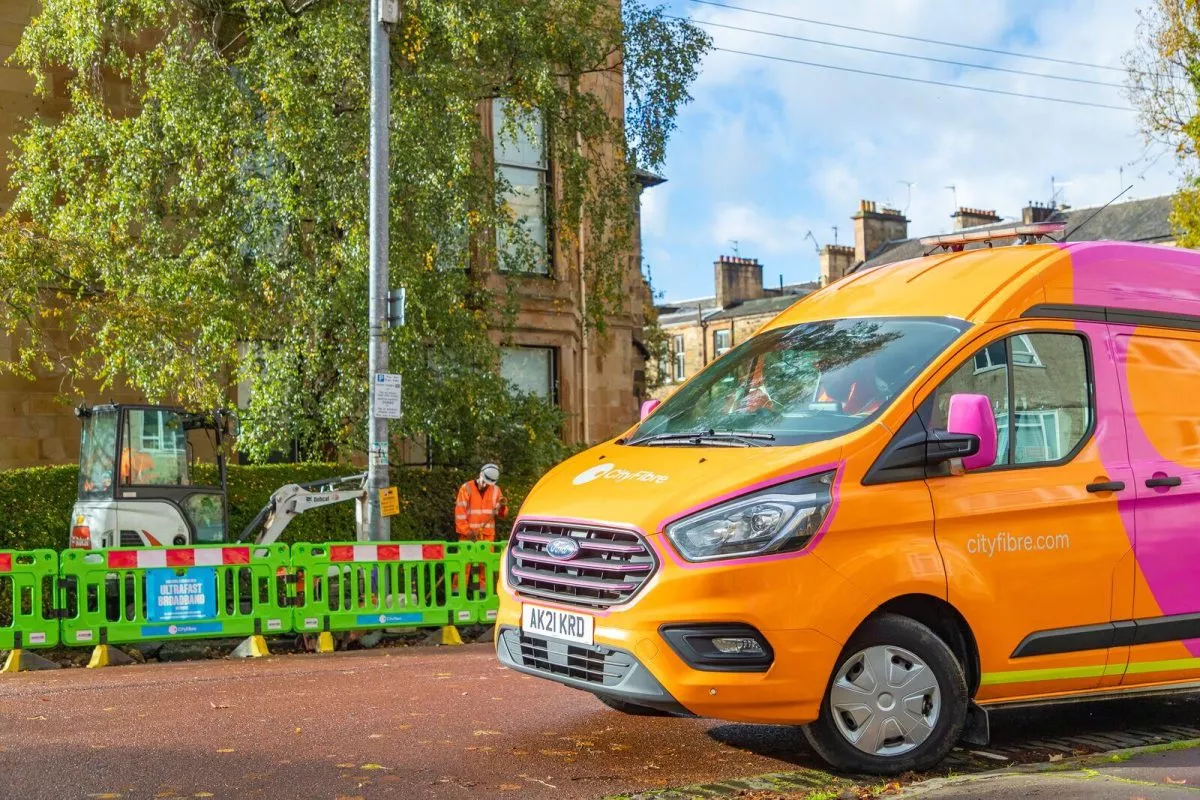 CityFibre, the UK's largest independent full fibre platform, has completed the primary-build of its full fibre network in Solihull. The new network is now 'ready for service' to over 44,000 homes, about 85% of the town's residential properties, as well as most businesses. Solihull is the second phase of completed locations in CityFibre's nationwide rollout making it one of the best-connected locations in the country.
Construction began on the £25m project in February 2021 and CityFibre has since laid almost 235,000 km of dense full fibre infrastructure across the town. While the primary build is now completed, CityFibre will continue to explore opportunities to reach further areas including new build properties, those on private or unadopted roads and business parks.
Almost all Solihull residents can now enjoy affordable, gigabit-capable, and reliable full fibre broadband from a range of internet service providers (ISPs) including launch partner Vodafone, TalkTalk, Zen and more. All homes passed by the network can schedule a full fibre installation within five working days of placing an order.
A recent report by the consultancy Hatch, commissioned by CityFibre, found Solihull stands to experience significant economic, social and environmental benefits from its new digital infrastructure platform, including over £239m in productivity and innovation gains and £53m from a widened workforce over a 15-year period. Enabling 5G rollout alone could drive up to £568m in positive economic impact.
Bashir Ahmed MBE, CityFibre's Area Manager for Solihull, said: "The primary build in Solihull is complete. We're extremely proud of the steps we've taken to successfully bring next generation digital connectivity to the town.
"Engineering work will continue throughout 2023 to connect businesses and other services to our network. With the UK's finest full fibre network under its streets, residents, businesses and public institutions will be able to reap the benefits for generations to come.
"Solihull is a town filled with opportunity and ambition, which is why it has always been such an important build for us. Full fibre is vital for the UK market's long-term growth, and we look forward to building on our previous success powering the town's future economic development."
Residents interested in giving their home broadband a boost can find out more about the build and register their interest at www.cityfibre.com/PR
CityFibre News
With network projects in over 60 cities and construction underway to reach up to 8 million homes