CITYFIBRE WORKS WITH ECOLOGIST TO PROTECT BIODIVERSITY RICH AREA DURING FULL FIBRE ROLLOUT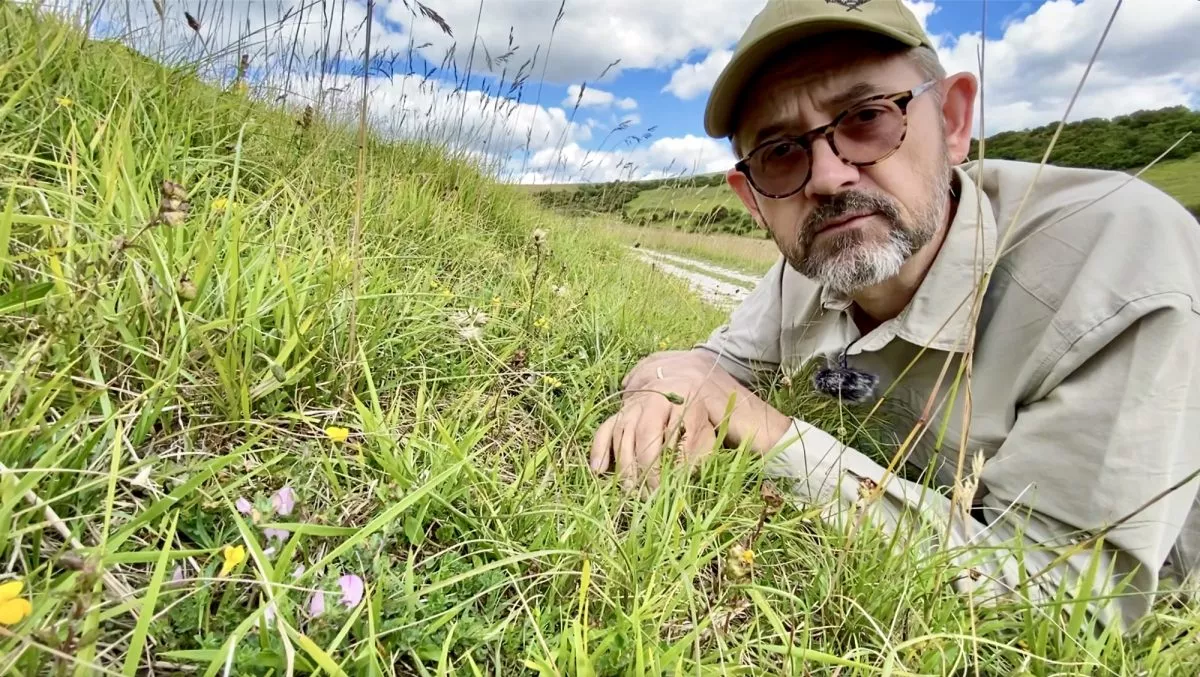 A Brighton-based ecologist who has managed a roadside meadow to restore the original wildlife found in the traditional Sussex countryside, has successfully collaborated with a company rolling out a new full fibre network in Brighton & Hove, to protect the site throughout the build.
Dr Dan Danahar was excited to learn that CityFibre, one of the largest broadband network builders in the country, was making a private investment of £80m in his hometown.
However, given the scale of the project, he was concerned about any potential risk to the Coldean Wildflower Meadow - which now boasts a diverse community of wildflowers, butterflies and other wildlife - that he had created close to his home on Coldean Lane, Brighton.
After reaching out to CityFibre with his concerns, Anne Krausse, CityFibre's City Manager for the project met with Dr Danahar to discuss how the company and its build partner Lanes-i could adapt its build programme to minimise disruption to the reserve and the wildlife it supported.
As a result, Dr Danaher, CityFibre and Lanes-i were able to adapt the build plan and put measures in place to protect the site.
Dr Danahar, a retired school teacher from Dorothy Stringer School and biodiversity education expert, said: "I've been fascinated with nature since a very early age and in my retirement years I wanted to make a contribution for my local community.
"We so frequently hear stories in the media about the loss of species, but my work in habitat restoration has shown me that we can put biodiversity back.
"I am so impressed with the exemplary way CityFibre and Lanes-i have handled this – there's been nothing but sincere understanding. There's nothing more they could have done to support this conservation initiative.
"It's great to be collaborating with a company that understands the importance of protecting the natural world and their response to my concerns makes me feel like my efforts have been valued."
Anne said: "Roughly half of all the plants and animals that used to live in the UK have been lost since the industrial revolution, making all efforts to protect natural habitats such as that on Coldean Lane all the more important.
"I'm glad we did everything in our power to protect this beautiful reserve and proud we're able to say that not only are we delivering a first-class full fibre network that will last for generations, but that we are doing so with nature in min.
"We are continuing to work closely with our build partner Lanes-i to use a range of construction methods in partnership with the local community and Brighton and Hove City Council to minimise disruption while ensuring that as many homes and businesses as possible can benefit from access to our new network."
As the network is completed in each neighbourhood, internet service providers (IPSs) will "light them up" with some of the fastest and best value broadband packages available in the country. In Brighton, customers can sign up to service from Vodafone, as well as TalkTalk, Zen, Giganet and IDNet, with other providers expected to join the network soon.
Residents interested in giving their home broadband a boost can find out more about the build and check whether services are live by visiting here: https://cityfibre.com/homes
CityFibre News
With network projects in over 60 cities and construction underway to reach up to 8 million homes