CITYFIBRE PICKS-UP INTERNATIONALLY-RECOGNISED HEALTH AND SAFETY AWARD FOR THIRD YEAR RUNNING #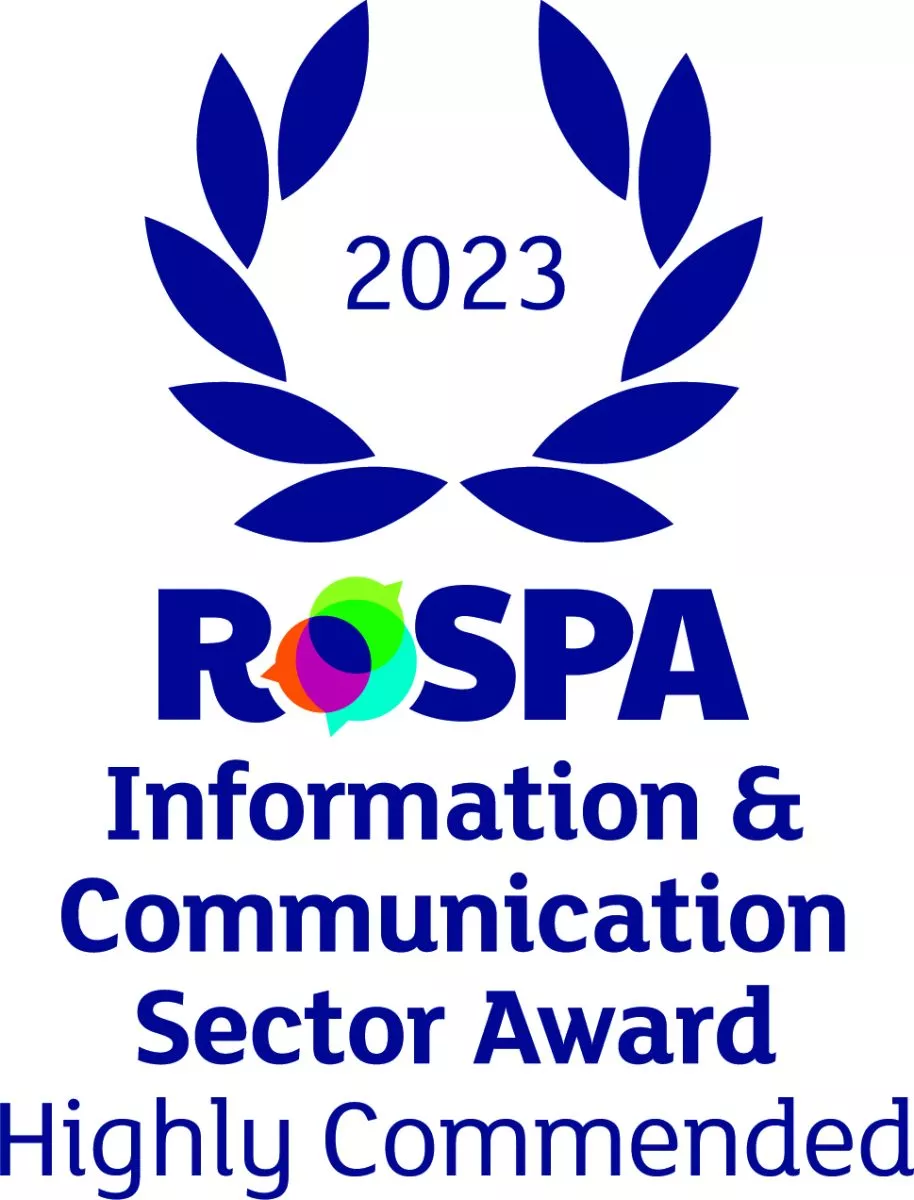 CityFibre, the UK's largest independent full fibre platform, has been recognised for the third year running by the Royal Society for the Prevention of Accidents (RoSPA) for demonstrating its dedication to ensuring its staff and build partners operate in a safe environment.
In previous years CityFibre received the Gold Achievement Award and this year has won the Highly Commended Award in the Industry Sector category. RoSPA recognised CityFibre's exceptional commitment to specialist areas of health and safety management within the telecommunications sector.
The award highlights CityFibre's culture to continually improve occupational health and safety from both an internal and external perspective. An example of this includes CityFibre playing a leading role in bringing together 28 full fibre network operators to establish SHiFT (Safety & Health in Fibre Telecoms) which is a joined-up approach from the industry to set and raise safety standards that are specific to full fibre deployment.
The RoSPA awards come as CityFibre is rapidly rolling out its full fibre network that will address approximately a third of the UK and has already passed 2.7m homes, with approximately 2.3m designated as being Ready for Service from one of over 30 consumer ISPs on the network.
Sarah Parsons, Director of Compliance at CityFibre, said: "CityFibre is continuing its nationwide rollout at a phenomenal pace, but that pace has not come at the sacrifice of the health, safety and wellbeing of those on the frontline and indeed it is paramount to what we want to achieve.
"We are delighted to once again be recognised by our peers with this prestigious award, which is a testament to the continued hard work and commitment of our colleagues. We urge the wider industry to lean in and contribute to the SHiFT Group, the first body of its kind with the goal of improving health and safety standards industry-wide."
Julia Small, RoSPA's Achievements Director, said: "Accidents at work and work-related ill health don't just have huge financial implications or cause major disruption – they significantly impact an individual's quality of life. That's why good safety performance deserves to be recognised and rewarded.
"We are thrilled that CityFibre has won another RoSPA Award and would like to congratulate them on showing an unwavering commitment to keeping their employees, clients and customers safe from accidental harm and injury."
CityFibre News #
With network projects in over 60 cities and construction underway to reach up to 8 million homes