CityFibre launches 'True Gig' symmetrical broadband product to enable simpler consumer advertising #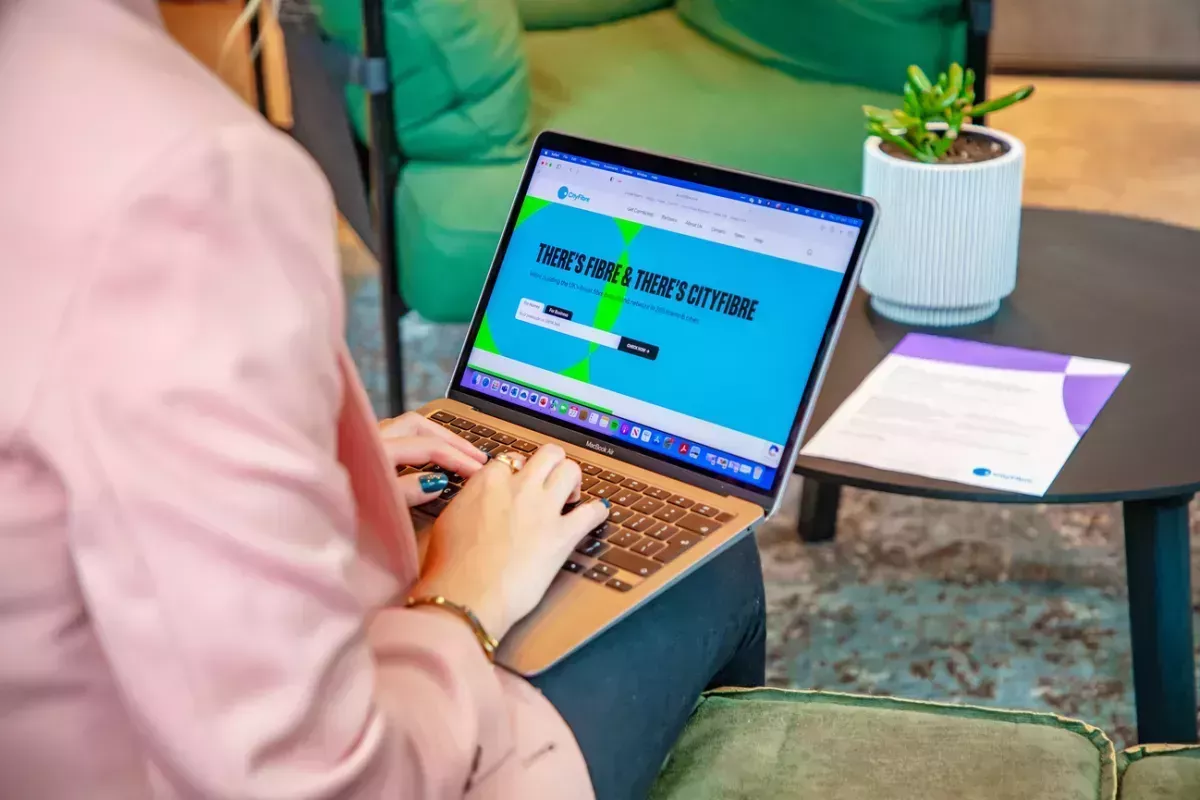 'True Gig' 1.2Gbps service is designed to enable ISP partners to advertise headline 1Gbps download speeds
New wholesale broadband product is offered at the same price as its long-established 1Gbps product to maximise take-up
The launch is part of CityFibre's ongoing drive to champion clearer consumer broadband advertising
CityFibre, the UK's largest independent full fibre infrastructure network, has launched a new 'True Gig' 1.2Gbps wholesale broadband product to enable its ISP partners to advertise full 1Gbps speed services across a footprint reaching over 3 million premises nationwide.
The 'True Gig' service is designed to overcome the challenges experienced by ISPs when advertising 'Gigabit speed' broadband services to consumers. ISPs are prohibited from advertising a service as 1Gbps, unless they can prove 50% of their customers actually get 1Gbps on average at peak times. Due to the bandwidth overhead required for ISPs to run and monitor a service, a typical 1Gbps wholesale service must therefore be advertised to consumers at slower speeds, typically 900Mbps.
By increasing the wholesale speed to 1.2Gbps, CityFibre is enabling its ISP partners to promise a full 1Gbps service to their customers, provided that their own backhaul arrangements and in-premises equipment also supports this. The new product is available to ISPs for the same price as CityFibre's existing 1Gbps wholesale product, maximising its availability to consumers.
The 1.2Gbps product will benefit from symmetrical download and upload speeds when served over CityFibre's XGS-PON network. Where its network is yet to be upgraded from GPON to XGS-PON, a variant with 1Gbps upload speeds is provided as an interim alternative. Both variants provide upload speeds over eight times faster than those available from Openreach's fastest FTTP broadband service.
Dan Ramsay, Chief Marketing Officer at CityFibre said: "As the builder of the UK's largest independent full fibre network, CityFibre helped introduce the UK to the concept of the Gigabit, so it's a privilege to be able to now launch a 'True Gig' service to our partners. This will give them the confidence to advertise their services as Gigabit Speed and will encourage even more people to join the full fibre revolution."
CityFibre News #
With network projects in over 60 cities and construction underway to reach up to 8 million homes