CityFibre introduces MP Clive Betts to full fibre works transforming Sheffield's digital connectivity #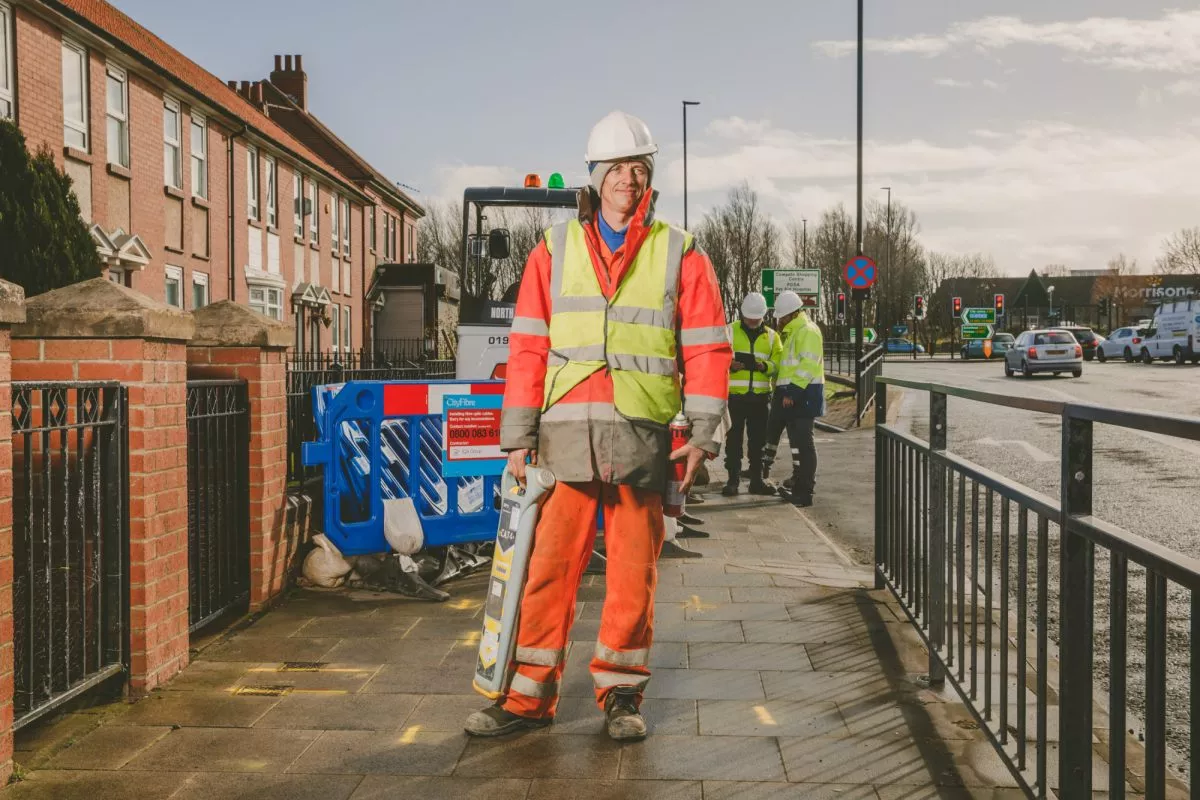 With construction of Sheffield's full fibre network well underway, CityFibre, the UK's largest independent full fibre platform, recently welcomed Clive Betts MP for Sheffield for a tour of the works in Mosborough, giving him a closer look at the £115m project.
During the visit, representatives from CityFibre and build partner O'Connor Utilities Ltd (OCU) introduced Mr Betts to full fibre network technology and provided demonstrations of the typical build process, including excavation and reinstatement.
Full fibre networks, unlike the majority of the digital infrastructure accessible to households today, use 100% fibre optic cables to carry data at light speed all the way from the home to the point of connection. This gives users speeds of up to 1,000 Mbps for upload and download, near limitless bandwidth and reliable connectivity. 
Natalie Ward, CityFibre's Area Manager for Sheffield, said: "The benefits that CityFibre's digital infrastructure will bring to Sheffield make every new milestone of the construction journey more and more exciting. As the world moves increasingly online, full fibre will future-proof Sheffield and make it one of the best-connected communities in the UK.
"It's great to see such enthusiasm for the work we're doing to bring full fibre to the people and businesses of the city, which will in turn bring more opportunities for innovation and increased productivity. It has been a pleasure to show Mr Betts our progress so far and we can't wait for completion in 2026."
Commenting on the progress of CityFibre's £115m project, Clive Betts, MP for Sheffield South East, said: "It has been enlightening meeting with the CityFibre team and learning more about the extensive work that is underway across Sheffield to bring better connectivity to our city's residents.
"It's so positive to know that Sheffield's families and businesses will have access to some of the best broadband services across the UK, bringing a variety of benefits that allow us to remain competitive with other major cities in terms of digital infrastructure and capabilities.
"The progress so far is a real step forward for Sheffield, I am delighted to see such a significant investment in our people and our city and I look forward to the end result."
CityFibre's goal is to provide residents with a competitive choice of providers. In Sheffield, customers can sign up to UK launch partner, Vodafone, on selected Vodafone Pro Broadband plans, as well as Giganet, IDNet, Yayzi, Octaplus and Trunk Pure Broadband, with other providers expected to join the network soon.
People interested in upgrading their home's digital connection to full fibre can find out more about the build, pre-register their interest and ensure they are updated on service availability here.
CityFibre News #
With network projects in over 60 cities and construction underway to reach up to 8 million homes