CityFibre gives Derby City Council a first-hand look at Full Fibre transformation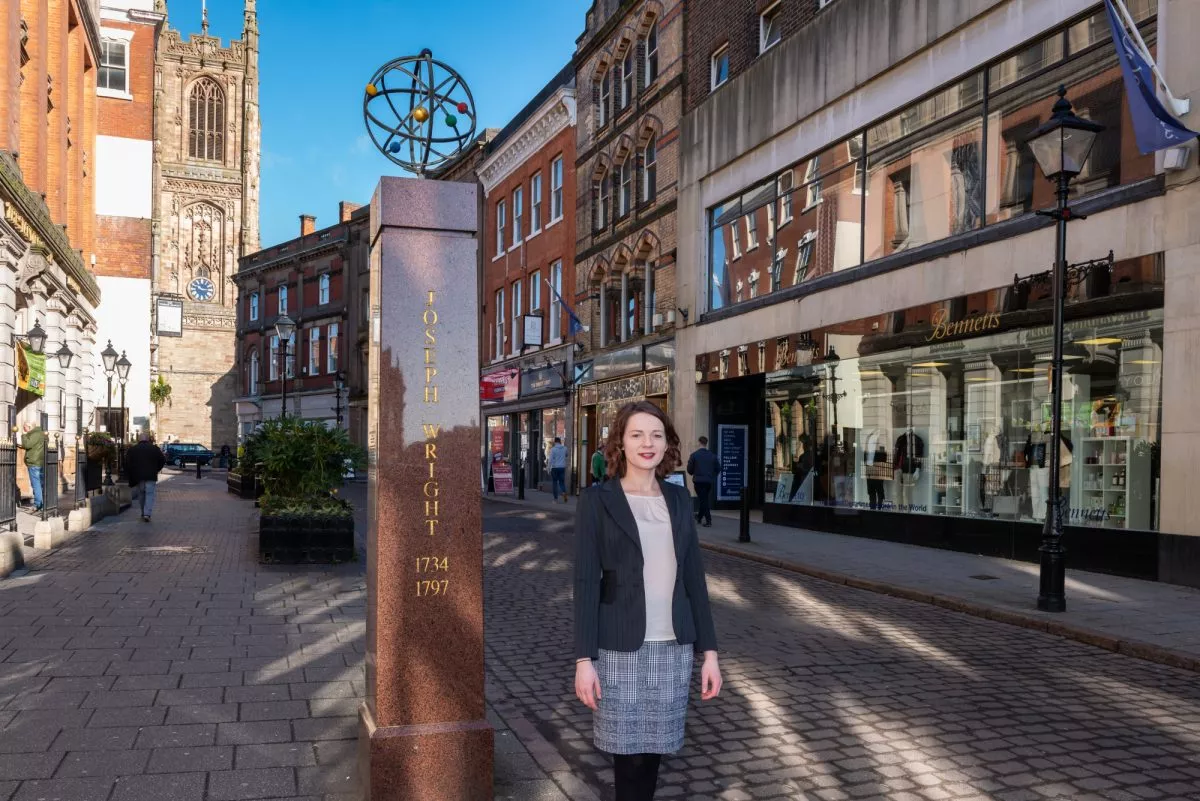 Work is continuing in the Mackworth, Darley, Arboretum, Abbey and Littleover areas as CityFibre makes progress in delivering its gigabit-capable full fibre network, which will reach almost every home and business in Derby.
Senior figures from Derby City Council including Chief Executive, Paul Simpson, and Deputy Leader, Councillor Matt Holmes, have taken a closer look at Derby's £45m digital transformation project.
CityFibre, the UK's third national digital infrastructure platform, began work on Derby's new full fibre network in May. The project forms part of a nationwide plan to replace the country's copper-based networks with gigabit-capable full fibre connectivity, something that is currently only available to around 16 per cent of premises across the UK and just over 4% of premises in Derby.
The network is not yet live but once activated, services will be available from an increasing range of broadband providers. Across the UK, CityFibre is already working with launch Internet Services Provider (ISP) partner Vodafone to deliver next-generation broadband services, and TalkTalk is expected to join the network soon.
During the visit to Mackworth, Mr Simpson and Councillor Holmes toured the site to observe the construction process and get a first-hand look at the next-generation technology that will turn Derby into one of the best-connected cities in the world. Once live, households and local businesses will be able to access the new full fibre service which is much faster and more reliable than existing networks.
Dominika Walker, CityFibre's City Manager for Derby, said: "We really enjoyed giving senior figures from Derby City Council a tour of our Full Fibre site and updating them on the progress of our state-of-the-art network that will underpin Derby's future growth and investment.
"Full Fibre has the potential to add millions to the local economy and transform everyday life, from working effectively at home to accessing e-healthcare. It's great to see there is huge enthusiasm for our rollout and as such, all partners involved are collaborating closely to ensure the project is delivered successfully while managing disruption."
Specialist contractor McCann is delivering the project on CityFibre's behalf, with work well underway in Mackworth, Abbey, Arboretum, Littleover and Darley with Allestree and Mickleover set to follow later this year. To help speed up construction, the team is undertaking work using a combination of traditional dig and innovative aerial build techniques.
Commenting on the progress of CityFibre's £45m project, Councillor Matthew Holmes, Deputy Leader, and Cabinet Member for Regeneration, Planning and Transportation at Derby City Council, said: "It's great to see first-hand, the progress being made to lay foundations that will secure Derby's digital future. The works that are now well underway will provide the core network that will drive the expansion of smart infrastructure across our City. We'll be working very hard to spark that debate and promote the possibilities of what can be delivered thanks to next-generation digital connectivity. The opportunities this presents for Derby are truly endless.
"There will also be many direct benefits for residents and businesses and we look forward to seeing the milestone of the first active connections in the coming months."
Paul Simpson, Chief Executive of Derby City Council, added: "Reinforcing our position as a Smart City and making hi-tech digital infrastructure accessible for the benefit of communities and businesses are key ambitions we have for Derby, so it's great to have been updated on the progress of CityFibre's Full Fibre rollout.
"Over the last few months, having had to adapt the way we learn, work, access essential services and stay connected to loved ones, the importance of fast, reliable digital connectivity has really come to the fore. And, as we look to the future, this will undoubtedly play an essential role in Derby's economic growth and recovery."
City-wide deployment of the full fibre network expansion is due to last up to five years and will bring almost all residents and businesses in the city within reach of the future-proof network and gigabit-speed broadband services.
To find out more about CityFibre's Gigabit City vision for Derby visit: www.cityfibre.com/gigabit-citiesTo register your interest, go to www.cityfibre.com/residential/
CityFibre News
With network projects in over 60 cities and construction underway to reach up to 8 million homes