CityFibre debuts first TV advertising campaign #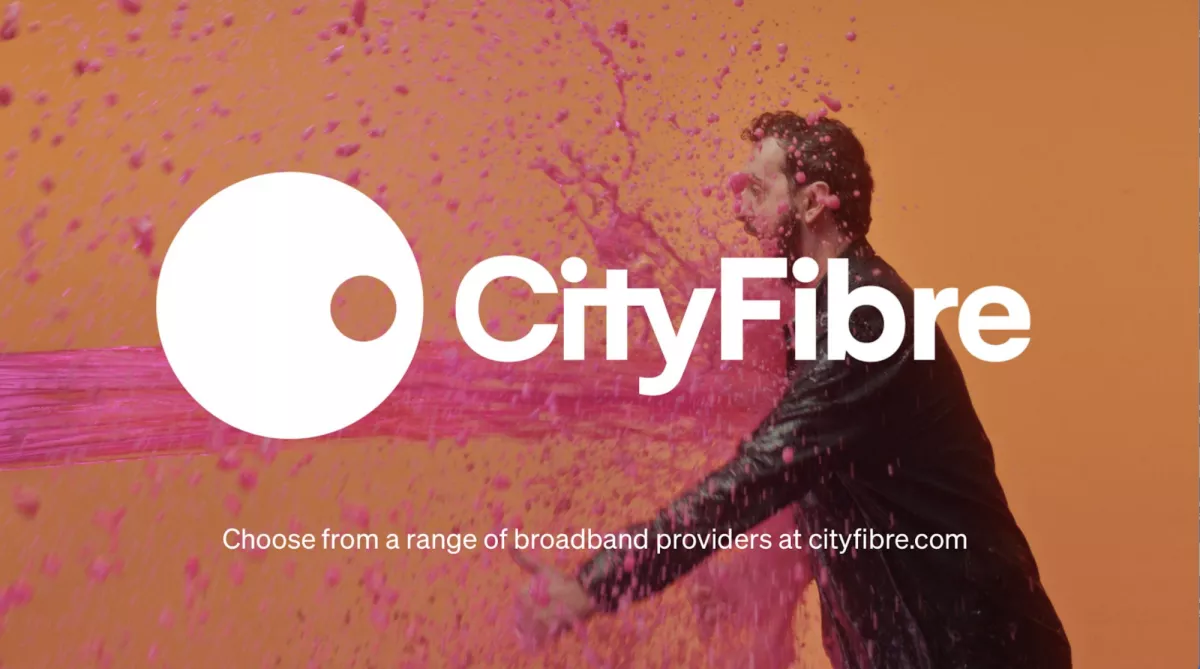 CityFibre, the UK's largest independent full fibre platform, has launched a multi-platform campaign asking consumers the simple question: 'Does your broadband suck?'. The campaign will encourage consumers to upgrade their broadband by switching to CityFibre's network, currently being rolled out to up to 8m UK homes. Switching will enable people to experience a faster, more reliable and often a cheaper service than part-fibre broadband.
At the forefront of the creative campaign, CityFibre has debuted its first TV advertising spot that will run on the Sky AdSmart and YouTube, targeted to CityFibre's coverage areas. The TV advert will complement a series of content that will be delivered via social, digital audio and OOH platforms in geotargeted areas across the UK where the CityFibre network is available.
The campaign has been delivered by New Commercial Arts, an agency that unites brand and customer creativity to make brands more desirable and easier to buy. The high energy TV spot, 'Full On', will use a simple analogy to dramatise the benefit of CityFibre's full fibre broadband network versus part fibre broadband. The ad captures the sheer elation and joy experienced by an unsuspecting man as he unlocks the torrent of internet benefits that can be enjoyed on the CityFibre network.
Last year CityFibre added over 1m homes to its full fibre network, marking its most productive year ever and increasing its footprint by over 80%. Its nationwide networks now pass over 2.6m premises and are used by over 30 consumer Internet Service Providers including Vodafone, TalkTalk and Zen to provide broadband services.
Dan Ramsay, Chief Marketing Officer at CityFibre said: "For too long we've put up with broadband that has sucked the life out of using the internet. With CityFibre's full fibre network, it's time to uncork the potential of what better connectivity can do for all of us. Acting as a launchpad, our network will completely transform the way we work, how we consume media, and keep us better connected with friends and family."
Ian Heartfield, CCO at NCA said: "We're absolutely delighted to be involved in the first CityFibre campaign. The simple, comedic analogy we have created will help the brand stand out in a category filled with cliches."
The TV spot can be streamed here, and consumers interested in giving their home broadband a boost can find out more about CityFibre's rollout, the benefits of full fibre, and register their interest to join here.
CityFibre News #
With network projects in over 60 cities and construction underway to reach up to 8 million homes