CityFibre continues to accelerate Bolton's digital transformation #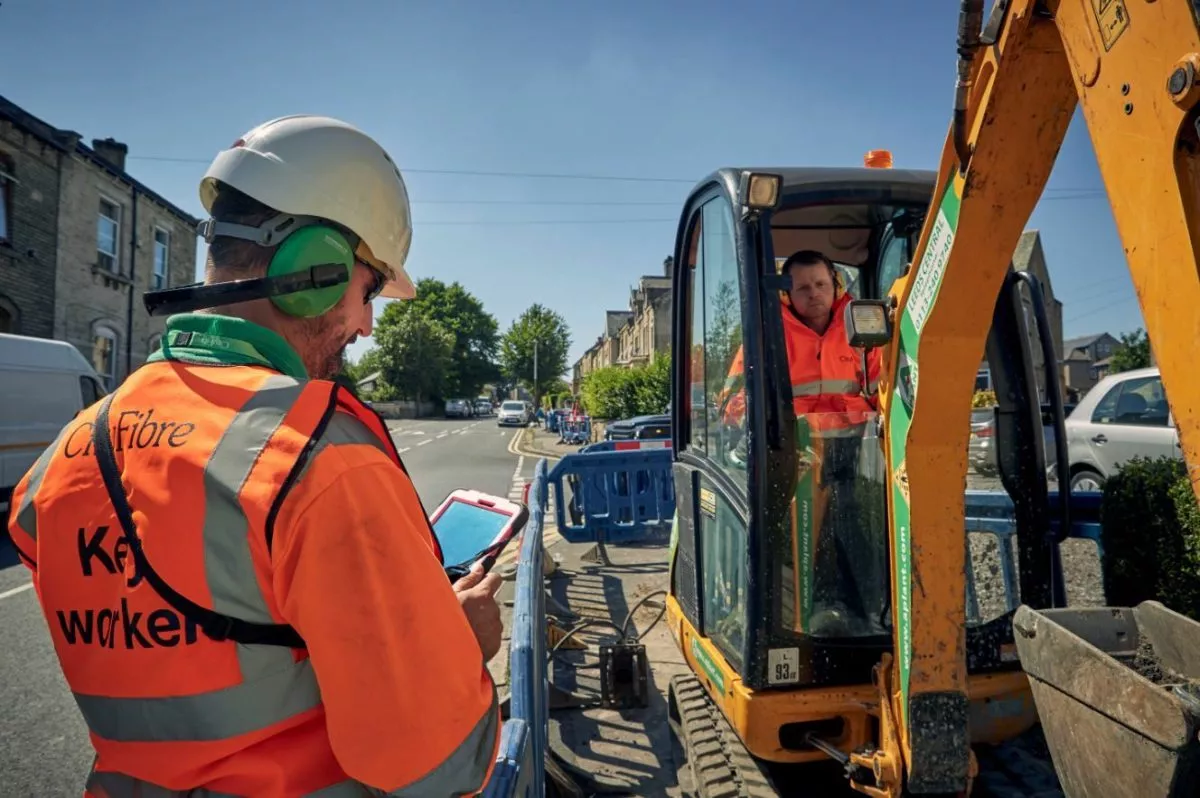 Nearly every home and business in Bolton will gain access to next-generation broadband as CityFibre completes the integration of FibreNation projects, following its acquisition in March.
Bolton is to benefit from an investment of £37m in its digital future, as part of CityFibre's plans to replace the nation's legacy networks with gigabit-capable full fibre connectivity. The state-of-the-art infrastructure is expected to boost business productivity and innovation, while giving residents access to the UK's fastest broadband services. The project was formerly led by FibreNation and will now fall under CityFibre's up to £4 billion Gigabit City Investment Programme that aims to reach up to 8 million premises. Construction of the network formally began in July and upon completion, it will be in reach of nearly every home and business in the town, serving current and future demands. It will also provide a platform for a new generation of "smart city" applications and underpin the roll-out of 5G mobile services. CityFibre's Stephen Moore will spearhead the delivery of the project. In his interim role as City Manager, Stephen will be responsible for ensuring the full fibre network is built with minimal disruption, while delivering maximum benefit for the wider community.
Stephen said:
"Bolton's digital future is just around the corner. It is our intention to continue to work with as many local stakeholders as possible to raise awareness of our plans for the town and ensure residents, businesses and public services understand the long-term importance of reliable, ultrafast speed and limitless capacity broadband. "Our digital infrastructure plays a crucial role in growing and protecting local economies, even more so during these unprecedented times when connectivity has proven vital to residents, businesses and public services alike. Full Fibre has a major part to play in the nation's economic recovery and I'm proud to be playing a part in securing Bolton's digital future." Make Happen Group is the build partner helping to deliver the new full fibre network and will be using modern build techniques to deploy the network quickly. The company is following social distancing protocol to ensure the build team's safety, as well as that of the general public. Meanwhile, CityFibre will continue to work closely with Bolton Council and local communities to ensure a fast and successful roll-out. Residents are being kept informed by door-to-door teams and mailings ahead of works commencing in their streets. The network is not yet live but once activated, services will be available from an increasing range of Internet Service Providers (ISPs) to deliver next generation broadband services.
Councillor Martyn Cox, Bolton Council's Deputy Leader said
: "We're delighted that Bolton's digital transformation continues apace following CityFibre's integration of FibreNation and fully support the continuing rollout out the project across the borough. "This is great news for Bolton as the importance of high-speed broadband has never been clearer. "With Covid, more companies and their employees are working remotely and there's rising demand for fast and reliable services not only to drive up productivity but also keep us all entertained and connected at home." If residents are interested in full fibre broadband, they can pre-register their interest with CityFibre to receive information when services are available or check their postcode to see if services are currently available. Visit:
cityfibre.com/residential
CityFibre News #
With network projects in over 60 cities and construction underway to reach up to 8 million homes