CityFibre chooses GCU UK Ltd to lead £42m Full Fibre rollout across Gateshead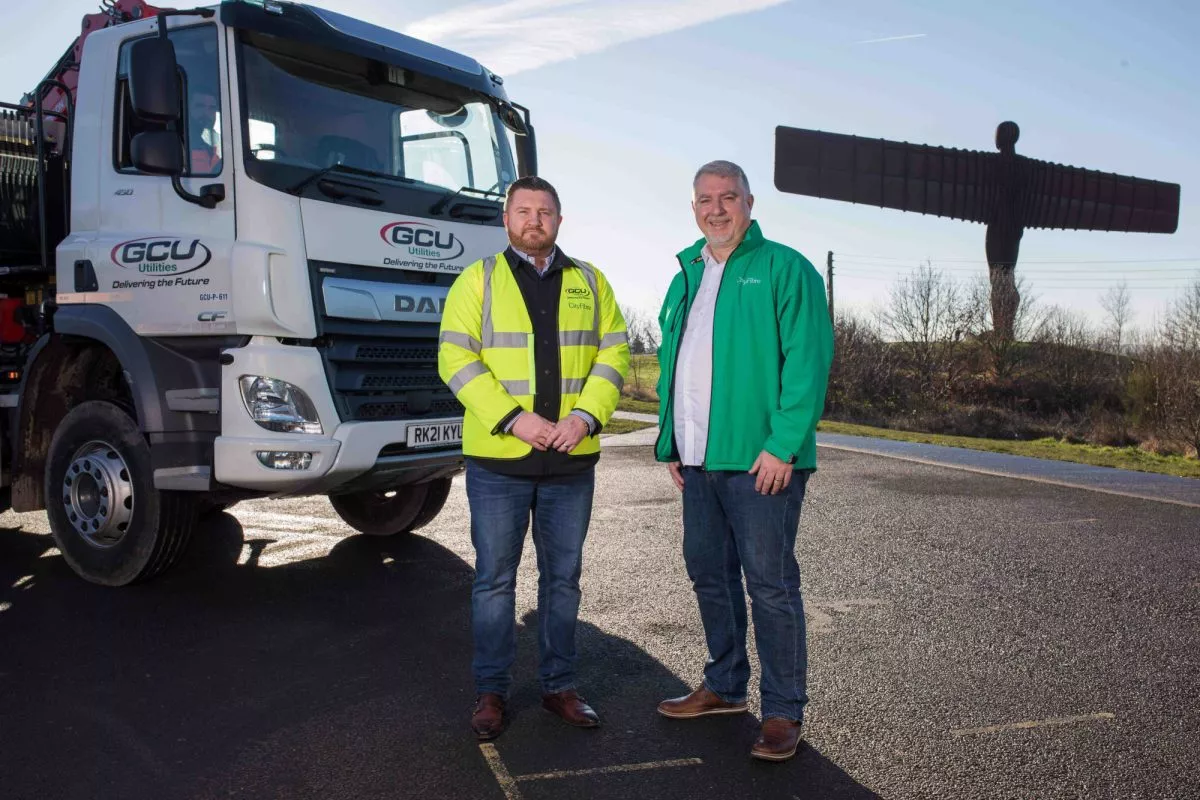 CityFibre, the UK's largest independent full fibre platform, has announced the appointment of GCU UK Ltd to lead its £42m investment in digital infrastructure across Gateshead.
CityFibre is building new and better digital infrastructure for up to 8 million homes and businesses through its up to £4bn Gigabit City Investment Programme. It is set to invest £42m in a new town-wide network that will bring full fibre connectivity – the best technology for the job – within reach of almost every home and business in Gateshead.
Full fibre networks, unlike many of the copper-based 'fibre broadband' services available today, use 100% fibre optic cables to carry data at light speed all the way from the home to the point of connection. This gives users speeds of up to 1,000 Mbps for upload and download, near limitless bandwidth and connectivity users can depend on.
Construction work on the full fibre network will begin in February 2022. As work is completed in each neighbourhood, internet service providers (ISPs) will 'light up the network' with some of the fastest and most competitive broadband packages available in terms of both data and price. At its peak the project could create up to 200 new construction jobs locally.
Jason Legget, Regional Partnership Director at CityFibre, said: "We need brilliant builders to deliver our Full Fibre networks as seamlessly as possible. In GCU, we have found a partner who recognises the importance of this project, knows what is needed to deliver for the people of Gateshead and can grow with us as we move into new areas of the town.
"Our vision may be a long-term one but, like full fibre itself, our roll outs are ultrafast and it won't be long until the first households and businesses in Gateshead can experience best-in-class connectivity for themselves."
Robin Kerr, Commercial Director at GCU UK Ltd, said: "We are delighted to have been appointed build partner for the full-fibre roll-out in Gateshead. We look forward to continuing to work with City Fibre and utilising the expertise developed through multiple ongoing successful full-fibre infrastructure builds across the UK.
"The exciting expansion of our business into the North-East of England has progressed well and we have had the pleasure of welcoming into GCU (UK) Ltd a team of experienced professionals local to Tyne and Wear who are already making great progress and look forward to delivering a new and improved broadband infrastructure to more than 109,000 properties in Gateshead."
Residents interested in giving their home broadband a boost can find out more about the build and register their interest at www.cityfibre.com/Gateshead
CityFibre News
With network projects in over 60 cities and construction underway to reach up to 8 million homes