CityFibre chooses Bradford for £75m gigabit city investment #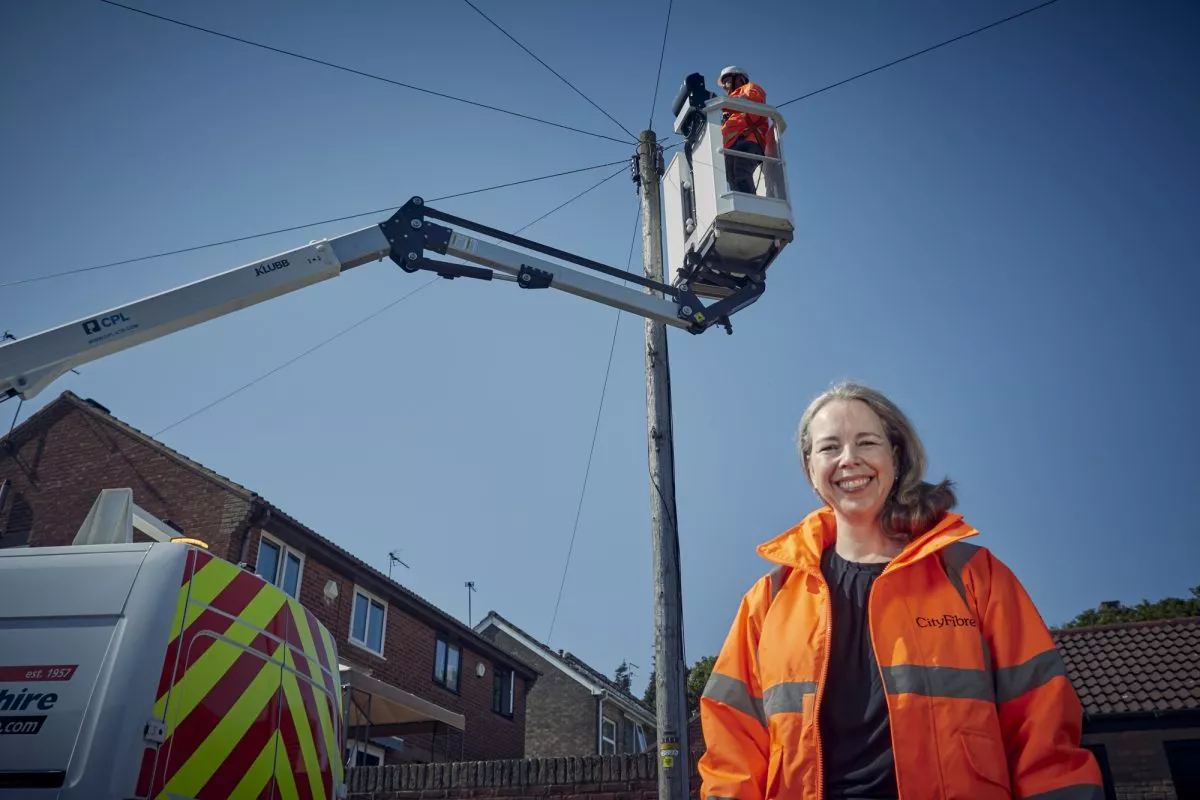 Nearly every home and business in Bradford will gain access to next-generation broadband thanks to a major investment by CityFibre.
Bradford is to benefit from an investment of over £75m as part of CityFibre's plans to help replace the UK's legacy copper networks with gigabit-capable full fibre optic connectivity.
The state-of-the-art infrastructure is forecast to boost business productivity and innovation, deliver millions of pounds in economic benefits for Bradford and help the region to recover from the economic downturn - while giving residents and businesses access to the UK's fastest broadband services of up to 1,000 megabytes per second.
Detailed planning is already underway as CityFibre designs a network capable of serving Bradford's current and future demands. Upon completion, the network will be in reach of nearly every home and business in the area, providing a platform for a new generation of "smart city" applications and the roll-out of 5G mobile services.
The Bradford project is due to commence in Spring 2021 in the East Bowling area. Kim Johnston, City Manager for CityFibre is engaging with the local authority and stakeholders in the city to promote the wide-ranging benefits that a full fibre network will bring.
Kim said: "We've made great progress already across Yorkshire, so we're excited to announce our £75m Bradford investment at a time when digital infrastructure has more than proved its value as an enabler for the economy.
"We'll be collaborating closely with Bradford Council to ensure the local community is kept informed at every stage of the process."
Salford-based Network Plus is constructing the network on behalf of CityFibre. The company is using modern build techniques to deploy the network quickly. CityFibre will work with Bradford Council and local communities to ensure a fast and successful roll-out. Residents are being kept informed by mailings ahead of works commencing in their streets.
Councillor Alex Ross-Shaw, Portfolio Holder for Regeneration, Planning and Transport, Bradford Council said: "Digital connectivity is an important driver of new high-quality jobs and investment so we are delighted CityFibre, which will make Bradford one of the best digitally connected areas in the UK, is proceeding at pace.
"Bradford district is already home to many high-tech industries and world-leading infrastructure like this will boost local productivity and make our area even more attractive to investors and entrepreneurs."
Kersten England, Chief Executive of Bradford Council said: "I am delighted that Bradford district has been selected as one of a growing number of places across the country to receive CityFibre's investment to improve digital connectivity. Jobs will be created to construct this new network at a time when job creation has never been more essential, as we look to recover from the effects of COVID-19.
"Even more important is the transformational impact that this will have on our local business community. Gigabit capable full fibre broadband will also make us more likely to attract new business and commerce into our area. Bradford has long been recognised as a leading destination to start a business. Finally, it will be transformative for our district's residents, supporting our young population to learn, innovate, create and communicate."
If residents are interested in full fibre broadband, they can pre-register their interest with CityFibre to receive information when services are available at cityfibre.com/residential
CityFibre News #
With network projects in over 60 cities and construction underway to reach up to 8 million homes