As CityFibre completes our first Gigabit City, it is clear that full fibre broadband for all is mission critical for our economic recovery #
Greg Mesch, Chief Executive, CityFibre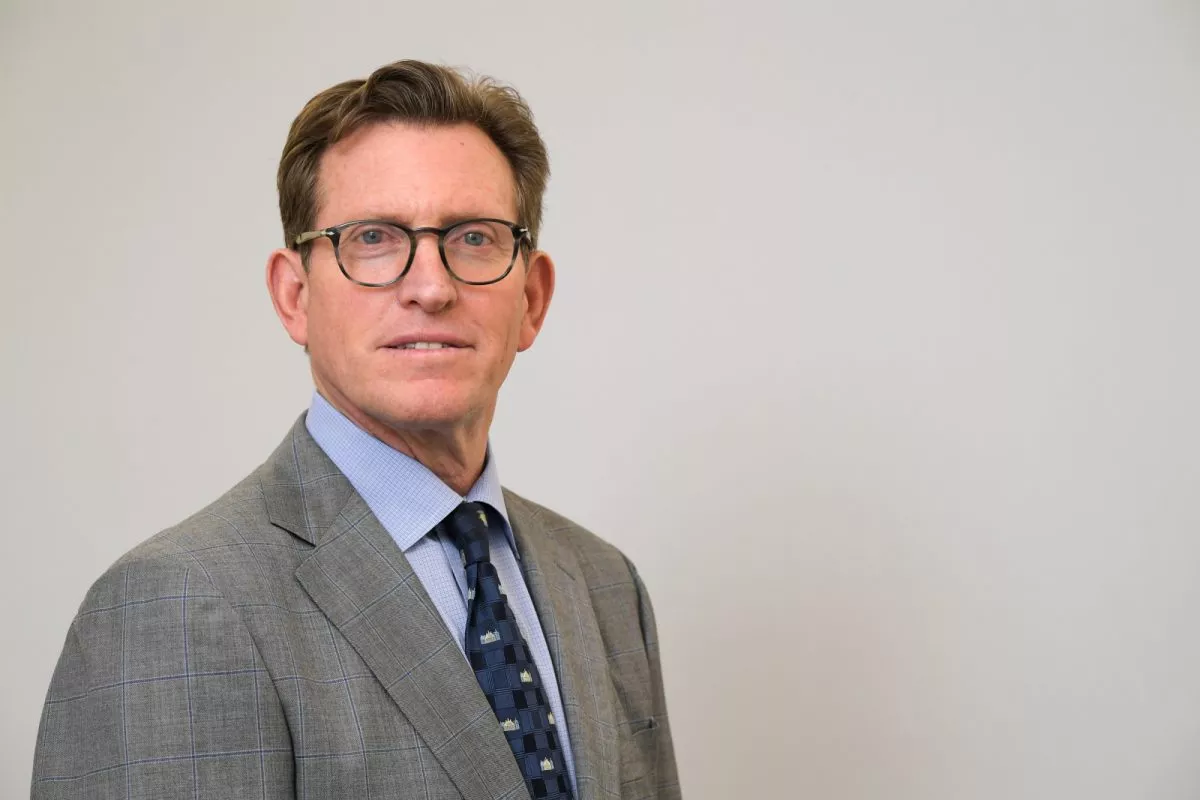 Earlier this week, the city of Stirling became CityFibre's first completed Gigabit City project.

As a result of our work, Stirling's residents and businesses are now underpinned by a reliable, future-proof network, operating at Gigabit speeds and fit for generations to come.

But this is about so much more than better home and business broadband. Over 7,000 schoolteachers and pupils will have access to the ultrafast network as Stirling Council connects key public sites, helping to transform learning for a digital age.

What's more, analysis suggests that the enhanced digital connectivity will help create millions of pounds in local economic growth over the coming years. Given recent events, the completion of Stirling could not be timelier.

It is a little over a year to the day since Boris Johnson stood on the steps of Downing Street and promised to deliver full fibre broadband to every home in Britain by 2025. Little did anyone know at the time that this target would become mission critical as we seek to rebuild our economy after the impact of Coronavirus.

The pandemic has forced us all to rely on digital connectivity like never before. Our lives are now slowly returning to something closer to "normal", but the digital genie will not be put back in its bottle.

There's no doubt that the future will increasingly be characterised by faster digitisation of the economy, greater online delivery of public and social services, and more tech-enabled flexible working. It is only with full fibre infrastructure, with lightning-fast speeds and reliability, that we can adequately underpin this future.

That's why, as the Government considers how we build back better, honouring the PM's promise to rollout full fibre to everyone by 2025 is one of the smartest things we can do as a nation.

But while the importance of hitting the target is crystal clear, we should be in no doubt about the scale of the challenge. When the 2025 target was announced, just 7% of the UK had access to full fibre infrastructure.

Achieving nationwide coverage means completing one of the biggest engineering programmes in our history, rolling out new full fibre networks to every street in every city, town and hamlet in the country.

To do this in less than five years will require Herculean effort, collaboration and creativity on the part of industry, Government and the regulator.

So, one year on and with the target more important than ever, it's a good moment to ask: how close are we to creating the full fibre platform we need to support our future economy?

The good news is that rollout is ramping up. Pace is quickening across the industry and full fibre continues to attract investor support for incumbents and for rapidly scaling players like CityFibre.

The fruits of this investment are now starting to come through too, with the UK's first full-fibre cities coming online, including CityFibre's project in Stirling and Openreach's in Salisbury.

And there's much more to come, as the industry scales up to meet the challenge. For example, CityFibre alone is now recruiting the 10,000 workers we need to deliver full fibre to 8 million premises, our share of the 2025 target.

But while there is progress to be proud of, this is no time for complacency. To complete the job, we will all need to go even faster and build even smarter.

Governments across the UK recognise the critical importance of delivering world-beating digital infrastructure for all and have showed a willingness to think and act radically to help us find the extra gear we need to hit the target.

Many of the right policy and regulatory conditions to allow us to roll out the full fibre network are already in place – with Ofcom championing competition and investment and the Treasury having set aside £5bn to support rural coverage. We want to play our part in this rural investment as we build beyond the borders of the towns and cities we have announced.

At CityFibre, one of the UK's largest digital infrastructure builders, we are up for the challenge and ready to play our part in a bold effort to make full fibre for all a reality.

We will work with others in our industry to use the limited time, investment and resources efficiently to connect as many people as quickly as possible.

We will work with Government to ensure that every pound of investment, public or private, works as hard as possible, so nowhere is left behind.

We will recruit and train the thousands of UK workers we need build these networks.

And we will work with the regulator and industry as a whole, to help people switch to full fibre, so that as many people as possible benefit from the digital opportunity.

With the clock ticking, now is the time to think big and act decisively to make the Prime Minister's vision of full fibre connectivity for all a reality, powering the UK's economic recovery and unleashing our full potential in a digital age.

By Greg Mesch, Chief Executive, CityFibre
CityFibre News #
With network projects in over 60 cities and construction underway to reach up to 8 million homes