Thriving in a traditionally male dominated industry #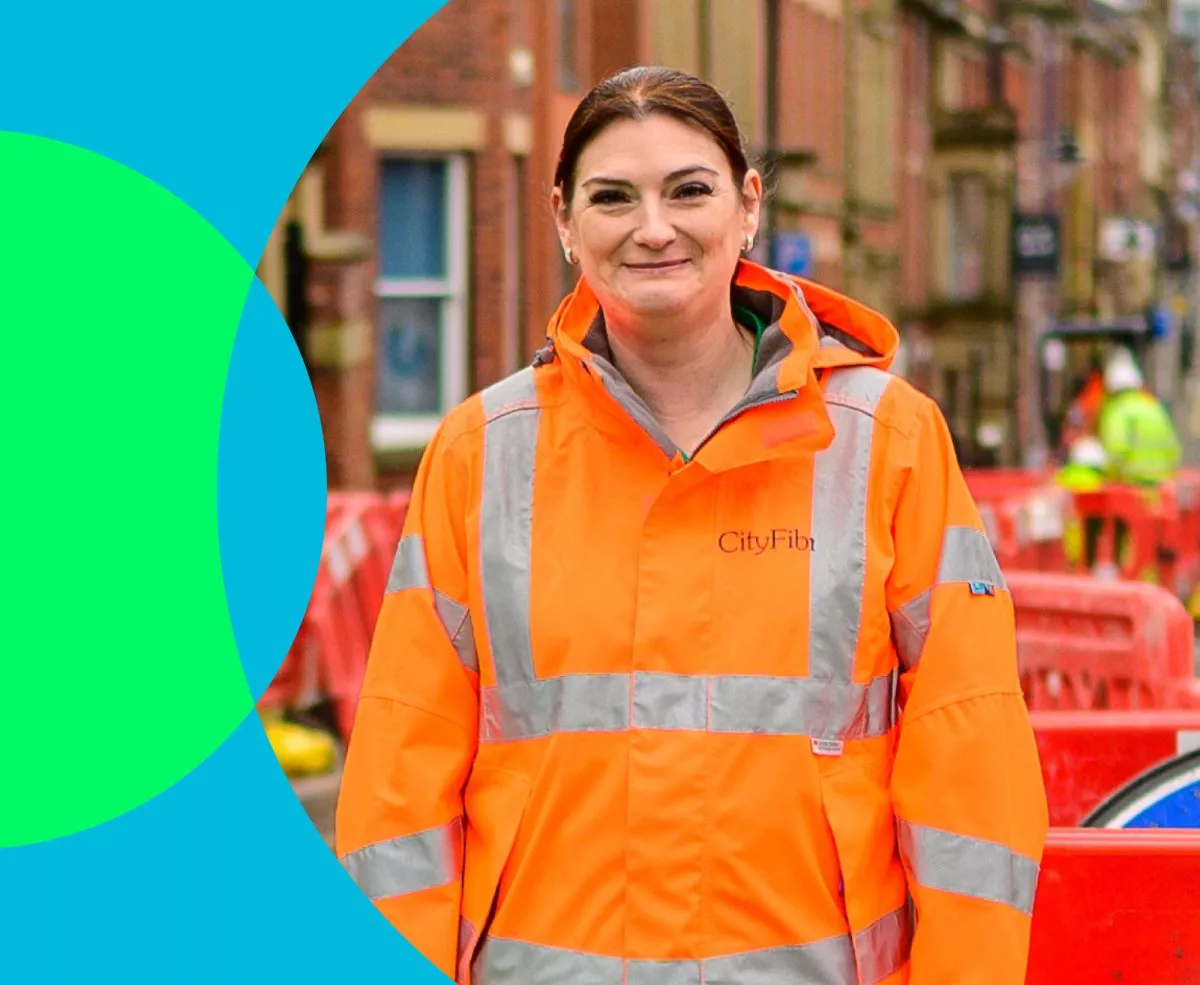 International Women's Day is a day to celebrate women and bring to the forefront the importance of creating a world that is gender equal. It's where we can applaud and value the differences that women bring; in communities, in families and in the workplace, and empower women to be the best they can be, free from discrimination.
At CityFibre, we are striving to create an inclusive workplace where everyone feels valued and respected because of their differences. Our Gender Network are an instrumental part of celebrating all our employees, from all genders, providing a forum to share experiences and identifying and responding to matters that affect employees. Additionally, our aim is to recruit women into 30% of our new hires this year to ensure we benefit from having a gender diverse and inclusive workplace where talented women are given the opportunity to thrive.
As part of International Women's Day, we chatted to some of our fantastic female colleagues about their experiences of working in traditionally male dominated roles and what role they take on #breakingthebias in the workplace.


Chloe McGain-Harding - Build Assurance Engineer and Mental Health Network Lead for Cityfibre
As a young female in a historically male dominated role, it has been extremely challenging. I started in telecoms 8 years ago, I have had to deal with comments such as "You're a girl, what do you know?" and "I've been doing this job longer than you've been alive". In previous positions I've been treated like I don't know what I'm doing, looked down on, undermined, talked over, and been called many names. But that's just always pushed me to work harder, which is why I became heavily invested in Mental Health; I was experiencing a lot of burn out from working 10x harder just to prove I know the same as my male colleagues.
In most workplaces now, including Cityfibre, companies push to try and get female engineers and specialists, which is why I was happy to assist in forming our Quality Assurance Engineer role, which was aimed at women starting out in this field.
I do still think there is always room for improvement by making females feel equal and accomplished in the workplace. It would be great for women to get more opportunities to upskill into management positions to be role models for other women starting out – whether it is in the same workstream or side stepping in the business.
It is really nice to be recognised on International Women's Day along with Donna an inspirational female manager, as it is challenging being in this industry, but I will always strive to be the best version of myself.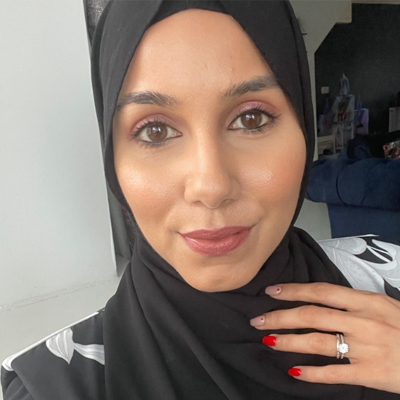 Sumbal Chunara - ESG Reporting Lead
Being a South Asian woman, I was raised in an environment where there were limits on what women could achieve, I didn't have female role models reaching for the stars and that led to my limiting myself subconsciously.
Over the years I worked on breaking that bias for myself, for my daughters and for other women whom for whatever reason may be putting limits on themselves. My faith helped me come out of that mindset however that limit was only removed for me here at CityFibre, I am accepted wholly for who I am as a Muslim woman, I am celebrated, and my efforts are recognised and rewarded. At the age of 30 CityFibre did that for me. I am now in the process of putting together my development plan and for the first time in my life, the sky is the limit.

Donna McClung - City Build Manager
I have worked in the telecommunication industry for over 14 years.  I have found this area to be male dominated but as the years have gone on there are more and more women joining the industry too.  I wouldn't say that this has had a dramatic impact on any job roles that I have had within this time.  Although I have felt, in the past that this may have been a reason my progression was restricted as I have been overlooked for roles that I may not have been if I was of a different gender.
I am very passionate about my city and my team at CityFibre and I do feel that this company is very inclusive and empowering. This makes me feel very confident about leading the team through our Full Fibre Network delivery of the Preston City.  I am treated and respected as an equal individual.  As well as being the City Build Manager for Preston, I am also a mum of 4 to 2 boys and 2 girls and I am grateful that I can represent opportunities for women within the workplace in different industries.

-----------------------------
To further mark International Women's Day 2022, CityFibre's Marketing Executive Faye Marchant sits down with Customer Experience Manager, Rachel Shropshire and Head of Customer Services, Jude Felton, to talk about their experiences and how we can #BreakTheBias. Why not hear what they've got to say and check out our latest podcast here.