Changing Perceptions #
We spoke to our female colleagues at CityFibre to see what life is really like as a woman working in Telecoms. Is it as challenging as they thought? What roles are available within Telecoms? Have they found any limits in working in this industry? And what we found out proved very interesting!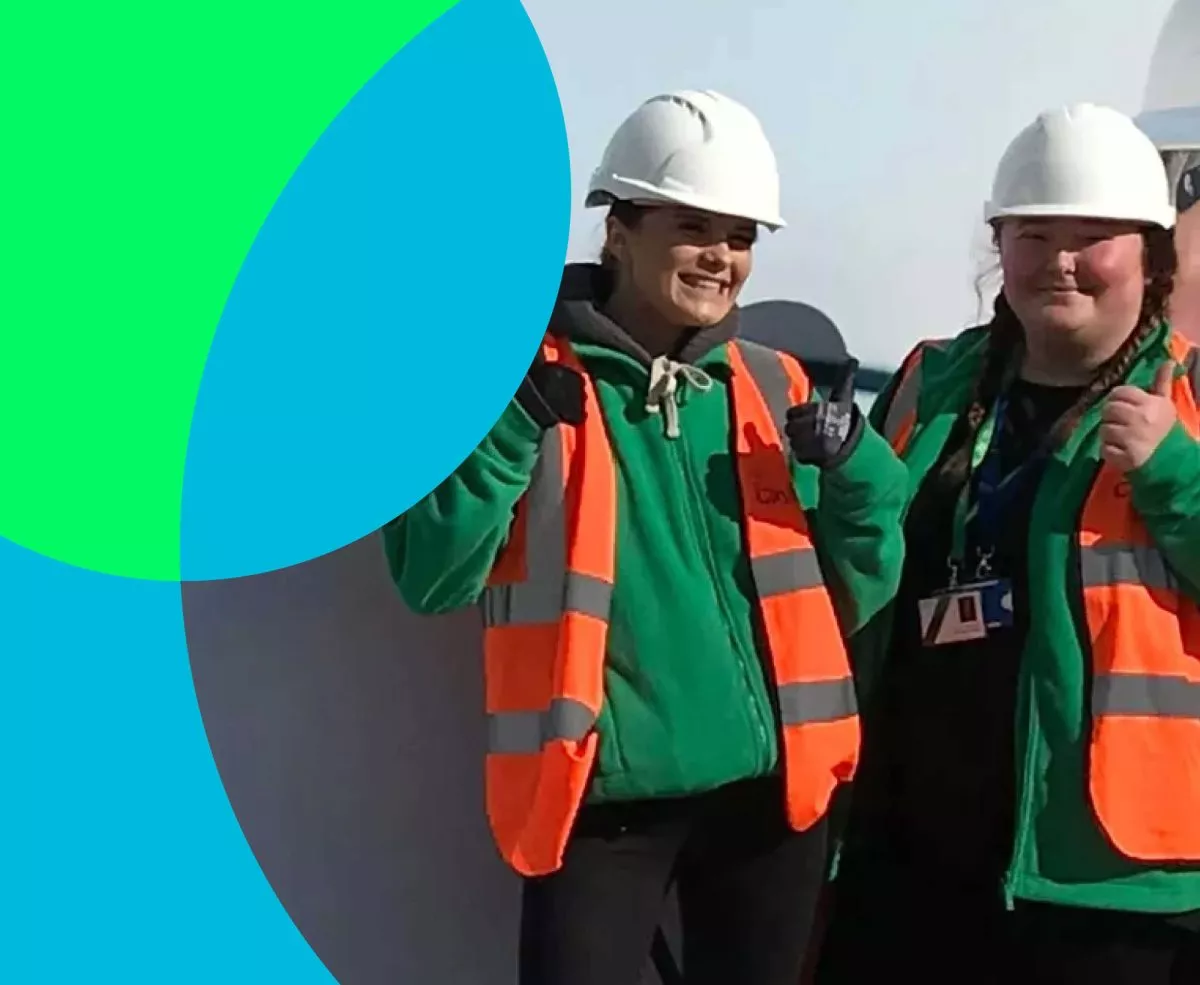 It's important to note that women make up less than 40% of the Telecoms workforce. These statistics prove that this industry is in great need of diversifying, and here at CityFibre, we are making it our mission to do so.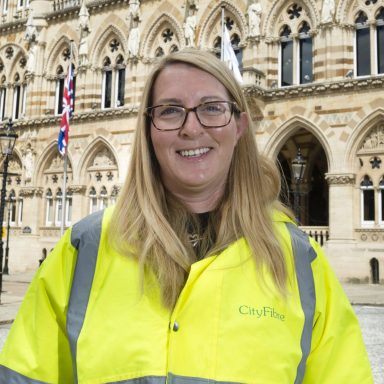 The Telecoms industry is incredibly fast-growing and highly future-proofed. Today we operate the UK's largest and finest independent Full Fibre platform, and our £4bn Gigabit City Investment Programme is well underway to bring the UK's finest Full Fibre network to a third of the UK market by 2025.
We're transforming the relationship between the UK and it's broadband, but that isn't the only thing we want to change.
It's no secret that the Telecoms industry holds a 'male dominated' reputation. We are taking strides to ensure that we're not only changing the face of the UK's broadband but the face you picture when you talk about the Telecoms industry as well.
We were named a Times Top 50 Employer of Women for the second year running earlier this month. Whilst we are so incredibly proud of this accreditation, we don't want it to be the only thing that speaks for us, so we spoke to some of the amazing women at CityFibre about how they are changing things up, what attracted them to the business and how they got into Telecoms in the first place.
There was an overarching theme throughout these conversations that seeing other women in the company succeed in all areas, whether it be on site, in the office, or a managerial role proved to them that they can be successful at CityFibre regardless of their gender.
The route into Telecoms
So how did these incredible women find themselves in this industry in the first place?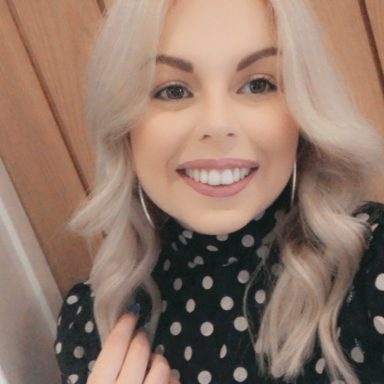 After speaking to some of our female CityFibre employees it was abundantly clear that there are a multitude of ways to get into Telecoms. Many of the women we spoke to had studied degrees that had nothing to do with the industry or chose not to go through a higher education.
We spoke to former business graduates, law graduates and women who had previously worked in HR. Within every role in CityFibre it's about the transferable skills you have, and your willingness to learn, more so than anything else.
"Telecoms has such a variety of opportunities it can suit whatever type of person you are, and whatever you think fits your skillset." Shannon Chamberlain, Network Planner at CityFibre
Telecoms is for everyone and should be known for that fact. A lot of the women we spoke to were cautious of moving to an industry that was so heavily male dominant after their previous experience in other sectors.
"I was really fed-up of being in a backwards mindset and wanted to move away from that. Then I found CityFibre..." Abby Davies, Associate Wayleave Officer at CityFibre.
At CityFibre we make it clear that we're welcoming of anyone to join our team, which is one of the reasons women are drawn to our company in the first place.
"It's great that CityFibre doesn't discriminate against women coming in and doing what is seen as a very male job." Lucy Langman, Wayleave Officer at CityFibre
Our inclusive reputation has found us in an amazing position. The business is fast-growing and seemingly unstoppable – this coupled with our aim to provide opportunities to anyone means we're thriving with the country's best talent under our belt.
CityFibre's attributes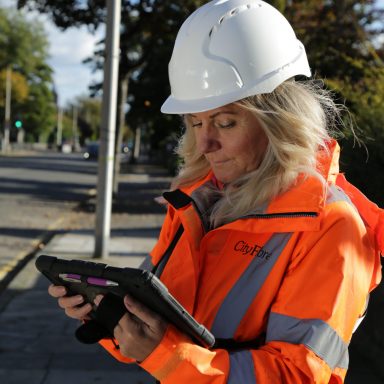 What else drew them to CityFibre?
Many mentioned CityFibre's way of championing career progression. Others talked about stability.
"There are a lot of great job opportunities here and there's a lot of chance for you to build up your skills to become a manager. Telecoms is the fastest growing and probably more sustainable sectors to be in, so if you're looking or you're thinking about changing your career being in Telecoms is probably one of the better places to be." Alice Tate, ERS Claims Handler at CityFibre.
Some mentioned our willingness to take a chance on people. A lot of the women we spoke with didn't go to university or study to work in the Telecoms industry. We have hired so many incredible people, with so a vast array of backgrounds and have found that with the right person, the path you take doesn't matter. What matters is the type of person you are.
"All CityFibre want is people who are willing to learn. Someone who is really happy to be here. You just have to be yourself, don't be worried if you've never used a tool in your life." Lucy Langman, Wayleave Officer at CityFibre.
The support you will receive from your wider team and leadership, is next to none. It's important to us that everybody can bring their true selves to work, and feel supported in everything they do.
A few spoke about the variety of job opportunities.
"You think of Telecoms, and you think of engineers on the ground, and women can do that, I've seen them do it, but it's also about the surveyors, the planners, the site supervisors, the project coordinators. There's such a vast number of roles, you can play a part, whether you're office based, home based, or site based." Shannon Chamberlain, Network Planner at CityFibre
Advice for women thinking of joining CityFibre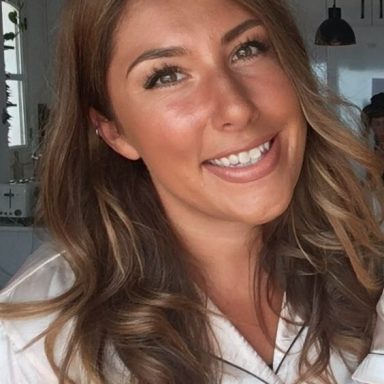 When asked what advice they would give to others thinking about entering the industry every single person we spoke to encouraged women to just get stuck in!
"…be reassured that everybody goes through the same process when they start in a new industry. Men go through that as well. It takes time to become the competent level of what you want to be." Sophie Eborell, Wayleaves Operations Manager at CityFibre
"Don't be intimidated in thinking it's only men in the industry. It's easy to think that Telecoms is a man's world, but it isn't. CityFibre is so supportive and will provide you all the help you need in growing within the industry" Alice Tate, ERS Claims Handler at CityFibre
Everyone unanimously gave the same sentiment: 'just go for it', so why don't you? There are hundreds of roles within Telecoms, within CityFibre, calling for pro-active and passionate people. There is nothing we won't support you with, and as Lorna, one of CityFibre's Network Planners said, "There's nothing that girls can't do!"
So, if you're looking for something different, something challenging, something new, head to cityfibre.com/careers and join CityFibre today. We're already #ChangingItUp, are you ready to start doing just that?
Our Blog #
Read the latest news, updates and experiences from the CityFibre team and find out how we're Changing It Up