#BehindTheFibre with Lisa #
A day in the life with Lisa, City Build Manager High Wycombe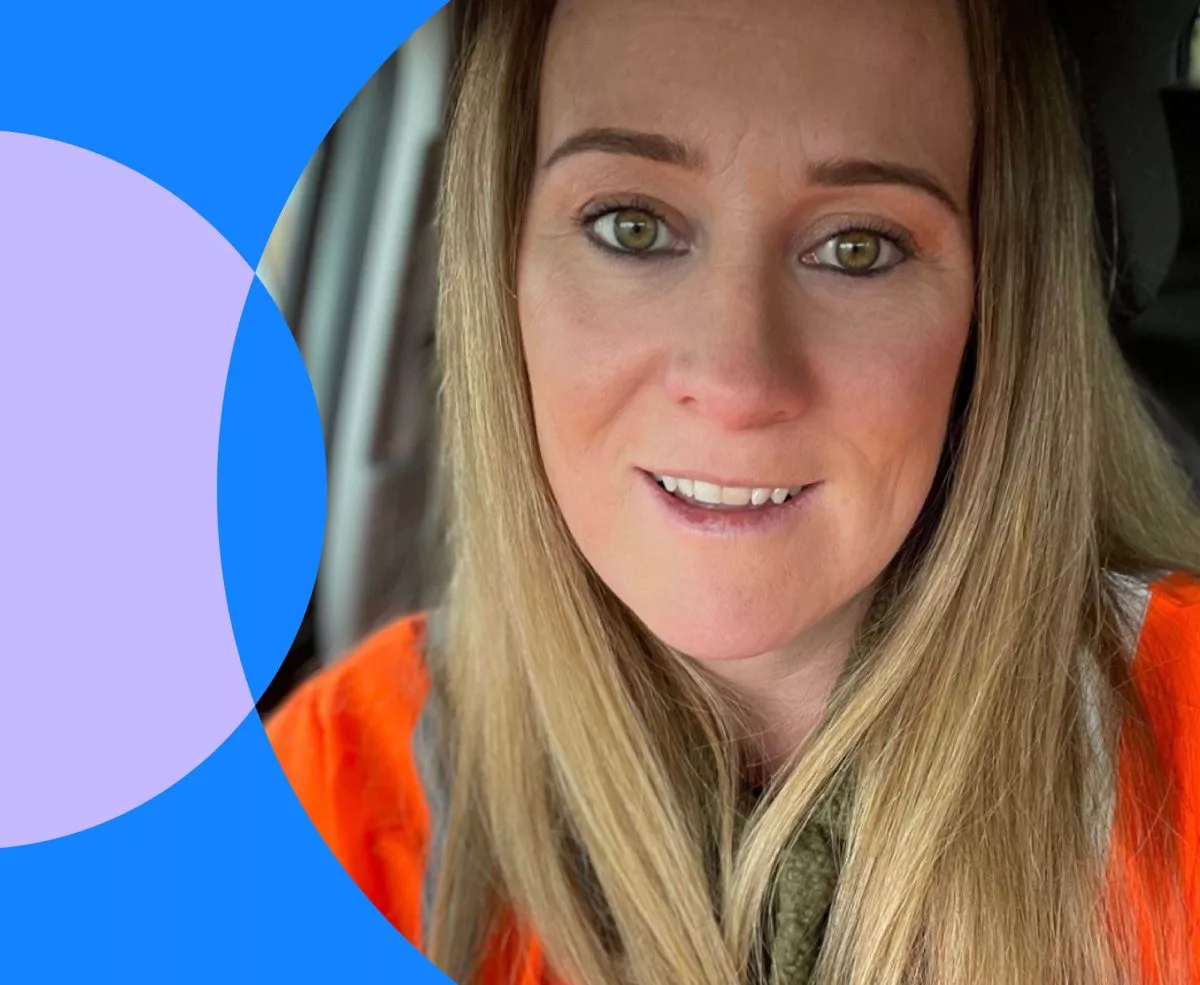 You may think that there isn't much more to working in telecoms than someone digging up a road, but that's not the case. CityFibre is made up of hundreds of different people in so many different roles, all working together to create broadband so reliable you don't even have to worry about it. We're taking you #behindthefibre to meet some of our incredible employees, showing you that a career in telecoms is a career that anyone can do!
As High Wycombe's City Build Manager, Lisa manages her team of City Planners & Build Assurance Engineers (BAEs), ensuring that operational and financial targets and deadlines are met and that the general works and the scheme works are implemented in accordance with the contract requirements.
This is what she gets up to #behindthefibre.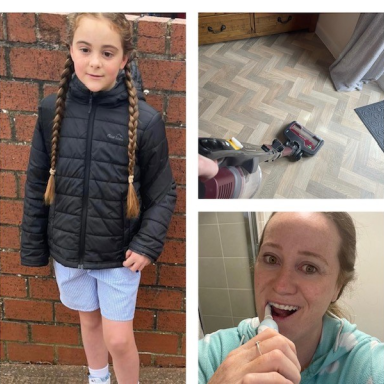 06:20
The sound of Felix Jaehn's, Cheerleader, lets me know that it's time to get up and get ready for the day...
06:40
Time to get the washing in and quickly hoover before getting the kids up for school - this is when I wish I had a cleaner and a nanny... one day!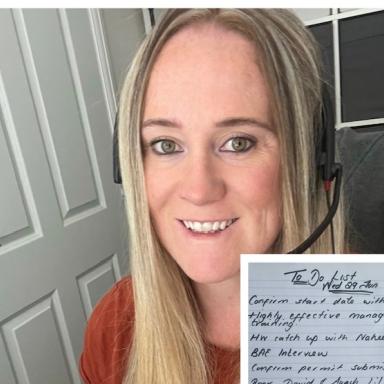 07:40

I am finally sitting at my desk, time to go over some emails and today's To-Do List...
08:10
Catch-up call with Build Partner to confirm build start date, permit status' and ensure that they are on track.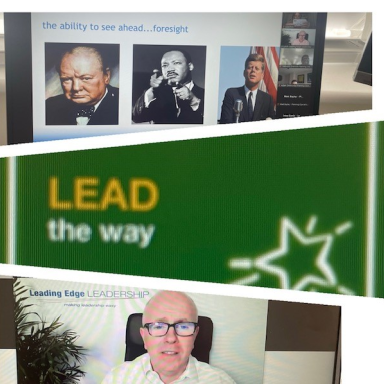 09:30
Highly Effective Manager training... I am really looking forward to this :-)
12:00
Training break! So onto a cheeky catch-up call with a City Controller to confirm days/times for any build partner meetings going forward.
13:00
Lunch time. Unfortunately, it's soup again for me. (We're off on a cruise in 5 weeks so I need to watch my waistline so that I can drink my weight in cocktails.)
13:30
Soup is done. I would love to say that it was fulfilling, but that would be a lie! Now I'm moving into the garden for catch-up calls with my planner and academy planner to arrange their PDP meetings.

15:00
Back to Highly Effective Manager training! So far I have found the course to be super insightful. It's really interactive and the content is top-notch! JJ is a 1st class trainer (but don't tell him, can't let that go to his head!)
16:20
Training is complete for today, but there's lots more to learn tomorrow! Time for a quick LinkedIn post about the amazing training opportunities that CityFibre offers our managers...I am honestly so impressed!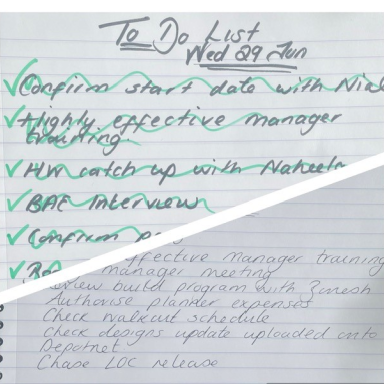 16:30

Now I've got an interview for my vacant BAE role. Their CV looks good, so fingers crossed that the interview goes well...
17:20
Time to check my To-Do List to ensure that I have managed to achieve everything that I had planned. Then I write tomorrow's 😁
17:30
Annnnnnd that's a wrap, now some family time before dinner, bath and bed for kids and ready to go again tomorrow!

CityFibre offers a fantastic range of opportunities that are flexible and full of potential to grow. If you want to know more about what goes on #behindthefibre head to our careers page at www.cityfibre.com/careers.
Our Blog #
Read the latest news, updates and experiences from the CityFibre team and find out how we're Changing It Up