5 reasons our female engineers joined CityFibre #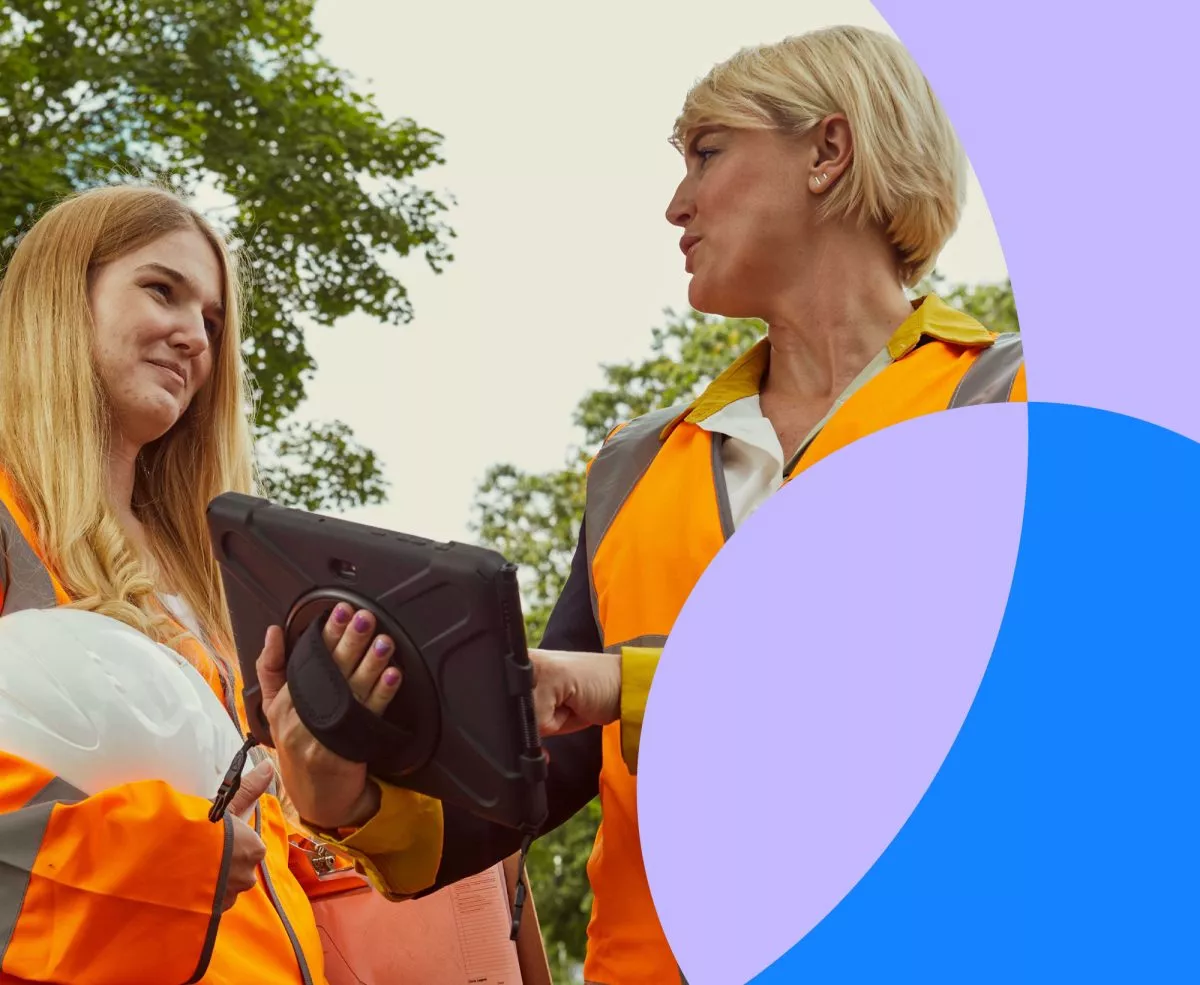 At CityFibre, our employees are at the heart of everything we do. We are dedicated to creating a great place to work across all areas of our business for each of our team members. We've recently been voted a Times Top 50 Employer for Women, which shows our commitment to diversity and bringing women into STEM industries.
However, while we may be a great place for female employees to work and offer exceptional benefits like maternity packages and family policies, we wanted to explore some of the reasons why our female engineers joined us in the first place. Engineering is often seen as an industry that lacks gender diversity, so why did our female engineers choose us above the competition?
1. Our unique company culture
"The culture of the company really caught my attention and made my decision to join easy. I've been supported as a new starter, and this has helped me to feel part of the CityFibre family and made me more excited to crack on with the job." April Bond
We've always said that our company feels like a big family, and it's great to see that some of our female engineers think the same. At CityFibre, we pride ourselves on creating an inclusive environment where individuals from all backgrounds can work together, share ideas and grow their careers with confidence. We wanted to create a space in which everyone can be themselves, and everyone can thrive. With 93% of our employees claiming that they would recommend working at CityFibre, it's clear that we've created a culture people can not only enjoy but be excited about. Plus, one of the most rewarding things about working for CityFibre is the appreciation - your hard work doesn't go unnoticed and your dedication is recognised.
2. Values that align with their own
"I looked at CityFibre's ethos and company values and decided that would be the kind of company I would like to be involved in." Louise Burtenshaw
Think smart, act fast. Give it our best. Back each other. Build a legacy. These are CityFibre's core behaviours which run through everything we do. We constantly strive to solve challenges, learn new things and improve. We deliver work with energy, passion and pride with the hopes to make a real difference. Plus, we look out for one another. These behaviours flow through every area of the business, and therefore we only hire people who connect with them and will help us see them through. It's great that our female employees resonate with these behaviours and can align them to their own priorities at work and in their personal life. Having team members who promote The CityFibre Way is incredibly important to us.
3. Our commitment to developing people
"One reason I decided to join CityFibre was because of the opportunities they have to offer. The Planner Academy offers training and progression like no one else in the industry as far as I'm aware." Emily Bryan
We constantly strive to help our employees grow in their careers and try to provide as many learning and development opportunities as possible. Academic background isn't the most crucial aspect for us; we look for people with ambition! We aim to offer best-in-industry training and progression from running workshops and lunch and learn sessions to initiatives like The Planner Academy and Aspiring Managers programme. We also provide mentoring opportunities and chances to learn on the job, as we know that every one of our employees learns in different ways. What's most important is that our employees don't feel they have barriers – no matter what their role or experience level, everyone can ask for training and development or apply for other jobs within the business with confidence.
Just as our engineers are building the future of Gigabit Britain, we hope to build their careers too.
4. The variety of roles
"I love how different each day is, the vast amount of people you meet on a daily basis, you're always learning and get to partake in lots of exciting new things." Chloe McGain-Harding
At CityFibre, our team members get the opportunity to learn new things every day, explore new cities and work with different people across the business. No two days are the same, and we see that as a good thing. We want our employees to be excited to come to work each day and take on new challenges. There's no time for boredom - in this fast-growing, fast-changing environment, there are plenty of opportunities to change it up. That's why we like to give our team as much variety as possible, to provide many opportunities to push them to be the best they can be.
5. The sky is the limit
"For me, CityFibre was the only company I wanted to progress my telecoms career with. I wanted to be a part of building the legacy of CityFibre." Shannon Chamberlain
Whether it's in their own career or in the changes we're making to the UK's Fibre Network, our engineers know that at CityFibre, the possibilities are endless. With many different business areas currently expanding and best in class training initiatives, we believe every employee can reach their goals.
Not only do we encourage learning and development, but we like to push boundaries in our overall mission and show our team that they're part of something exciting. Working at CityFibre isn't just a job. It's a chance to be a part of changing Britain's future. That's why we're changing it up. Our teams are building a state-of-the-art, innovative network that adds value to the lives of millions of people. Each of our employees bring their voices and skills to play, helping us make a real force for change. With them, the sky is the limit.
To learn more about opportunities at CityFibre and apply for one of our open positions, click here.